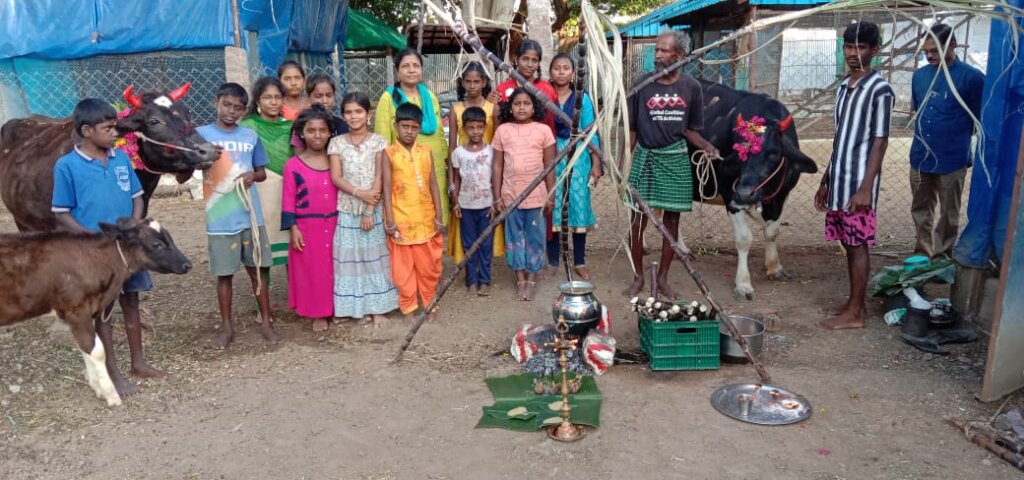 Dear Donors & Supporters,
We have successfully reached the third month of 2022! Our Children are healthy and living a normal life thanks to your generosity and support. This is why, dear donors and friends, we would like to thank you for contributing to our children's wellbeing.
World challenges are not to be forgotten and at Blossom Trust, we persevere in the work of the women and children of our community in Virudhunagar, India.
Celebrations -
Christmas
Thanks to your additional donations last December, we were able to facilitate a wonderful Christmas celebration, including a Christmas Tree, costumes, and a festive meal. Furthermore, with your support, we provided gifts for the children and made sure to also buy additional clothing and shoes for the new school year.
Pongal
Shortly after the start of 2022, Dayspring celebrated Pongal, a harvest festival that also emphasizes the importance of family and community ties. In this spirit, the Dayspring family gathered for the occasion to cook and have a sumptuous meal, dance to music and decorate farm animals as a part of a long-honored pongal tradition. The two day celebrations were concluded with warm feelings and hope for an ever better year ahead.
Birthdays
During February, we also celebrated the birthdays of two of the children. We bought cake for each of them to mark the occasion.
COVID-19 and General Health and Welfare
Following some lockdowns at the start of the year, all schools have reopened starting in February. Thus, all the children at Dayspring have resumed their education in-person. To further ensure their safety having re-entered schools, we have also started to vaccinate girls who are now eligible to receive vaccinations. So far 5 girls have been vaccinated.
In terms of the general health and well-being of the children, regular checkups for the children have continued without issues. A scheduled eye check-up was well concluded with no issues being identified. Some girls who had recently experienced menstrual issues were taken to the hospital and are being treated in a timely manner. Most children have otherwise been in great health.
Dayspring Farm
Our farm has welcomed new livestock and some new dogs. Two adult dogs and 6 puppies have joined the premises.
Schooling and Education
As mentioned previously, schooling has now begun in-person. Two of the girls in grade 10 and one in grade 9 who are at critical stages of their secondary education are also able to travel to school via bicycle everyday. Two other girls have also successfully completed their final coursework and are set to graduate.
To support students in their continued education, Dayspring's library has been stocked with books covering a range of topics relating to their coursework and beyond. We have also purchased sports equipment (a basketball and 2 footballs) to encourage physical activity at Dayspring.
Your support through the past few months has helped us continue to support the children at dayspring. Without your generous contributions many of the activities listed above would not have been possible. Thus, Blossom and the dayspring children want to conclude this report by conveying our heartfelt gratitude.
With Best Wishes and Sincerest Gratitude,
Mercy Annapoorani,
Direct, Blossom Trust Team and Dayspring Home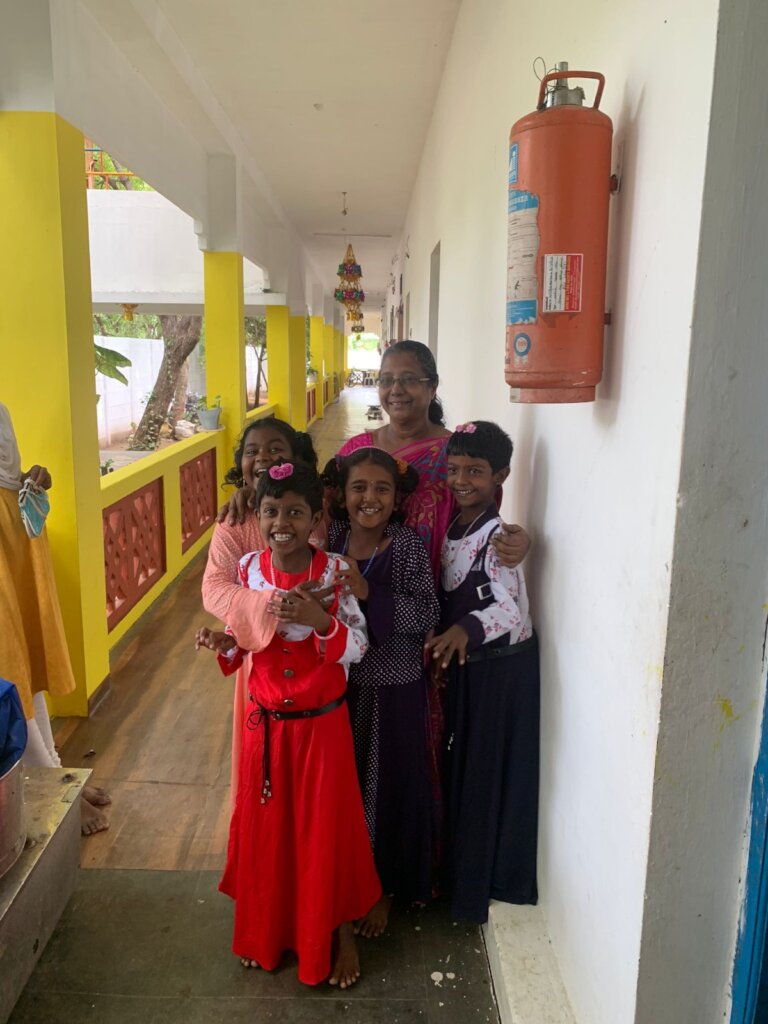 Links: