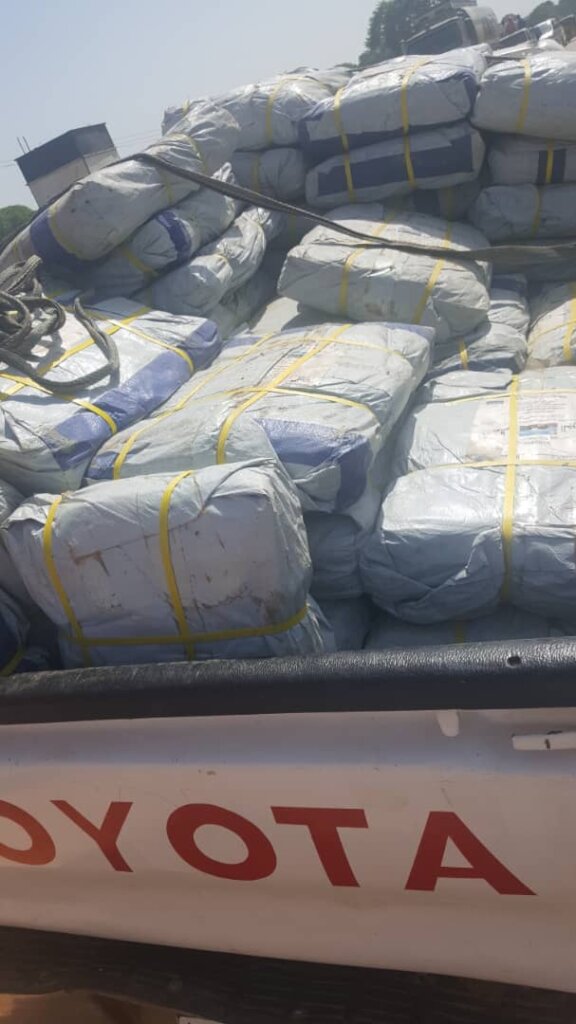 From August 24 through December 17, 2021, we have received $3,201.85 in donations from you via our GlobalGiving webpage, minus GlobalGiving's processing fees. For our September 19, 2021 aid distribution, we spent $2,625 of that.
The September 19 effort was our fifth aid distribution in Darfur. To prepare, we visited with internally displaced person camp leaders, considered what the residents most wanted from us, and set up a schedule and list of beneficiaries. We then returned to give out tarpaulins to 161 displaced families in those camps in the El Geneina area. So, thanks to you, in this manner we have provided tarpaulins, sleeping mats, cash, shoes, clothes and / or blankets to 920 families and 1,234 individual displaced persons in Darfur since June 2020!
To monitor the efficacy of this work, and to learn what displaced persons still need from us, our personnel in El Geneina do follow-up visits with and receive phone calls from displaced community leaders with whom we have worked and also the beneficiaries themselves. So far, response to our work has been very positive. As always, all of our board, membership and our Darfur-based staff are from West Darfur, so we are best able to maintain a rapport with those we seek to help there.
Apologies must be made for an error in our August 23, 2021 report to you. We had not at that time filed paperwork with the Sudanese government yet, but had instead consulted with another aid organization, who talked to the Sudan Government's registration office in El Geneina to find out more for us. From this we received a list of what is required to register as a charity there, and we are now preparing an application. In the meantime, since aid is in such great demand among the many thousands of displaced persons, our work has been welcomed by the local authorities.
As some of you may already know, West Darfur State has become less secure in the last few months, with the Kereneik area suffering still more conflict along with many other places (we have given aid to displaced persons from Kereneik a few times now). Our board has been monitoring the situation in and considering plans for the greater Kereneik and Jebel Moon areas. The following excerpt from page four of the December 16 Sudan Situation Report by the UN Office for the Coordination of Humanitarian Affairs (1) describes the situation in those places:
"Inter-communal clashes between nomads and farmers from the Misseriya Jebel tribe in Khazan-kujuk village (20km east of
Sileia) in West Darfur's Jebel Moon locality escalated on 20 November. According to the data collected during the inter-
agency assessment that took place between 29 November and 2 December, 9,100 people (1,994 households) were
displaced to Hijeilija and Selea villages in Jebel Moon locality, as well as Werywery village in Kulbus locality, Worof village in
Sirba locality and Saraf Omra in North Darfur. In addition, UNHCR reported that about 2,300 people crossed to Chad intofive
border villages, as of 30 November. These numbers may change as there were reports of fighting on 6 and 7 December.
Community leaders of Misseriya Jabal and Arab tribes recently signed a cessation of hostilities agreement in Ag Geneina
travelled to Jebel Moon locality on 13 December to communicate peace messages to their communities in these areas.
Since 12 December, the road to Sirba and Jebel Moon has opened, and the commercial trucks are moving from Ag Geneina
to Jebel Moon.
"Up to 58,000 people affected in Kereneik locality and thousands displaced to different sites around the Kereneik town,
following inter-communal clashes in several areas, according to IOM Displacement Tracking Matrix (DTM) [IOM = International Organization for Migration-PN]. Clashes in
Kereneik locality erupted on 4 December over a property dispute at a local market involving nomads and members of a
Masalit tribe. The security situation across Kereneik locality remains volatile and unpredictable. At least 47 people were
killed and 45 people injured during these conflicts. Priority needs included food, and NFIs [Non Food Items-PN] and emergency shelter, according
to IOM."

Aid partners are waiting for security to stabilize before taking further action in these places (ibid, p.5). A detailed UN map of West Darfur, showing Jebel Moon, Kereneik and El Geneina, is available here: https://reliefweb.int/map/sudan/sudan-west-darfur-state-administrative-map-september-2012
Reference:
1) https://reports.unocha.org/en/country/sudan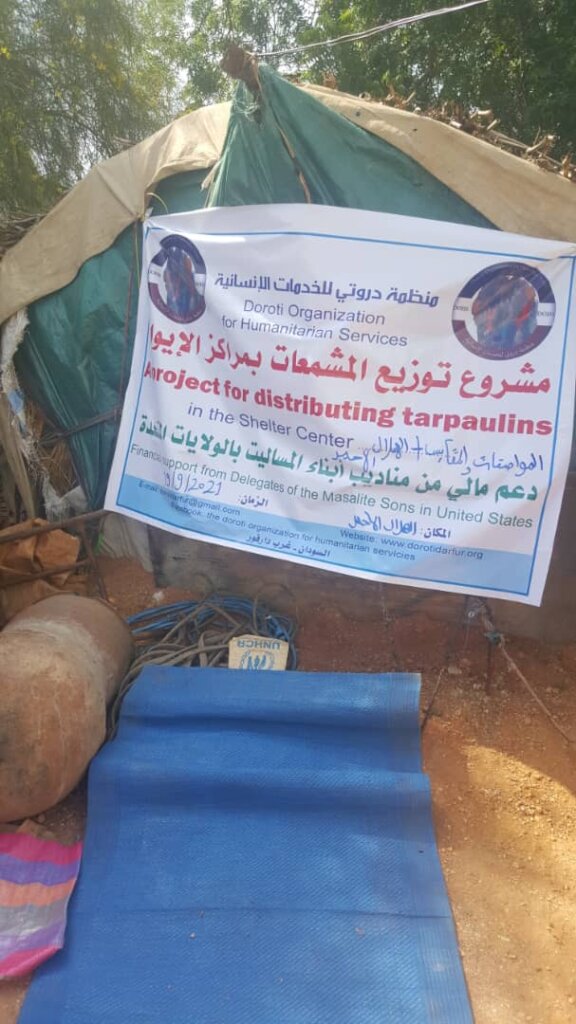 Links: