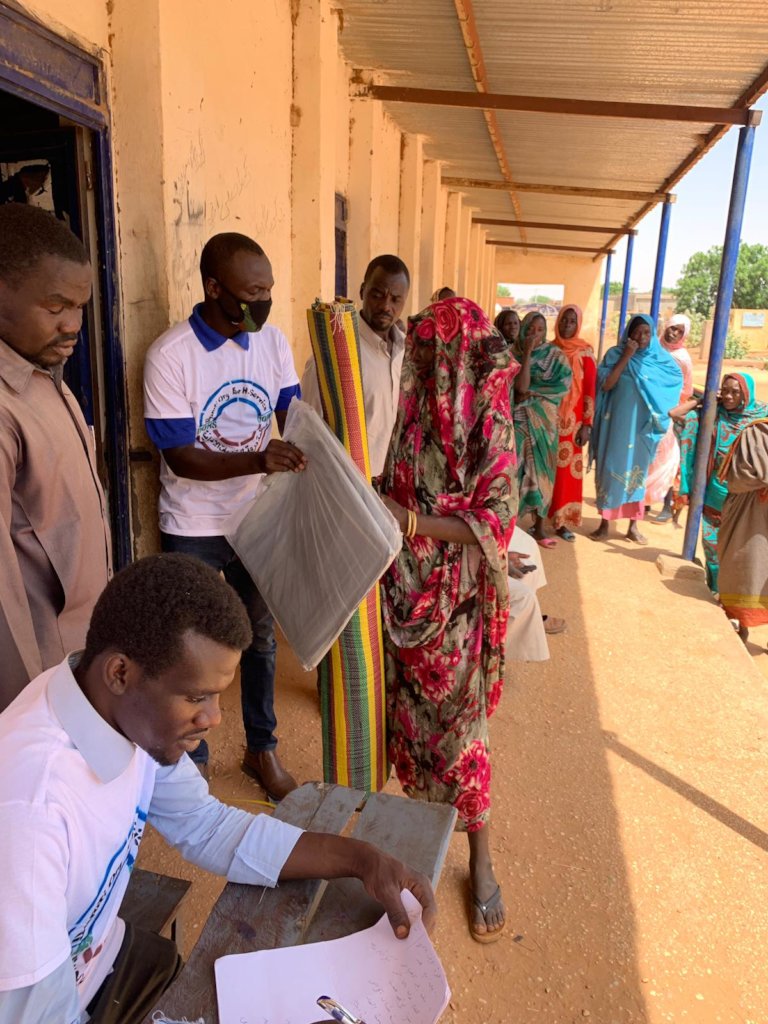 In response to the massive displacement of civilians from Kerending IDP camps and surrounding villages and parts of El Geneina in West Darfur State, Sudan in late December, 2019, the Doroti Organization set up a fundraiser on GlobalGiving (Project 44449) a few days later. For the months of fundraising from January through May, 2020, GlobalGiving disbursed a total of $640.73 to us to provide blankets and tarpualins for as many of these displaced as we could.
With three of our members over in El Geneina, including our President, Khamis Youssef, consulting closely with Sheikhs and Resistance Committee members in the area of concern, in mid-May we were able to get a plan approved by them for the distribution of mattresses and tarpaulins to 151 families and an additional thirty individuals in Kerending Internally Dislplaced Persons Camp (over 750 people). The $640.73 we raised on GlobalGiving was added to an additional $2,200 raised outsite that platform to fund this work.
Please see the attached pictures of our members giving out aid your donations helped us buy at local markets in El Geneina! And pictures of displaced persons from Misterei also in bad need of aid!
On July 25, 2020, the city of Misterei, West Darfur State, Sudan was attacked, displacing many thousands of people. So we enlarged our project to include those persons shortly afterward, changing its title to "Urgently Needed Aid for Misterei City, West Darfur."
For fundraising for the months of June and July, GlobalGiving has distributed $149.90 to us. In August we raised $195, which GlobalGiving will disburse to us late the following month minus their fee, as we have agreed. GlobalGiving has told us what we need to do in order for money raised to be given to us in a few days instead of waiting several weeks. We are considering how best to explain these instructons to our donors.
This distribution of goods is the most significant project we have done so far. We are deeply grateful for the contributions of all of our donors, and to our members who flew over to El Geneina, West Darfur State, Sudan and remained there for months to make sure everything went according to plan, keeping in close touch with our Board here in the US and also with local leaders among the displaced themselves. So to them and all of you, thank you!