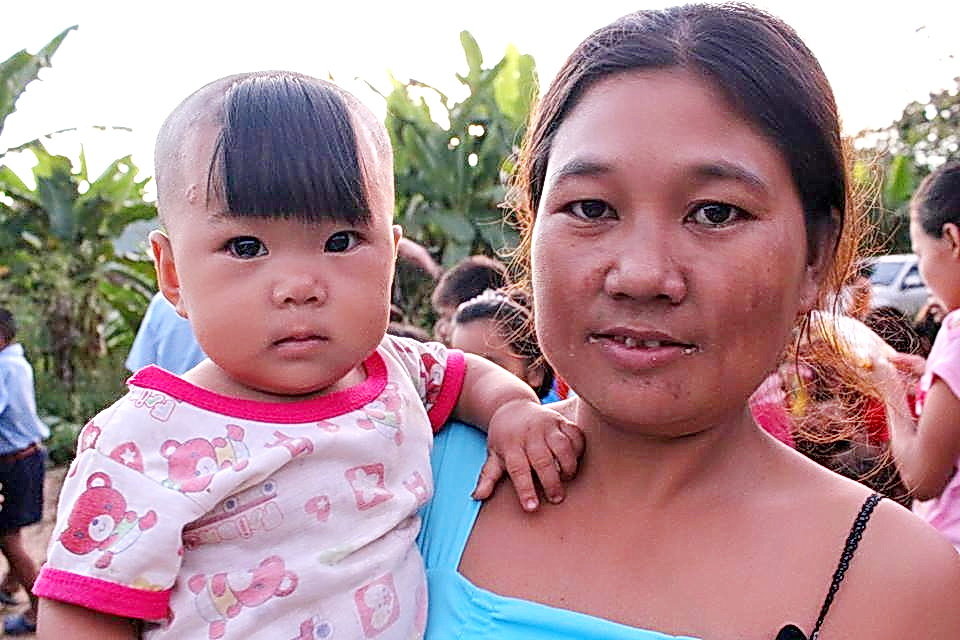 A Knit in Time Keeps Them Warm and Fine!
As the Wintry months descend in Thailand, even Bangkok (the Capital City) that is hardly cool at all, was beginning to feel the cold. Temperatures in the Highlands of Thailand were dropping rapidly and many areas in the mountains had frost on the plants, and some even went down to -5 degress Centigrade, which was very exceptional indeed.
The Foundation for Life, which was preparing for this cold weather was glad to be of help to thousands as the Winter Caps (some nearly 3,000 of them) knitted with love from Volunteers round the world, began to be distributed amongst those needy.
The first point of distribution was to the Refugee Camp along the Burmese border. In the village where children did not have a chance to go to a proper school and where parents are too poor to provide for anything more than the bare necessities.
The children and their parents were delighted when our Volunteers went to thier village to give out the Winter Hats and some snacks,
Said a Mother carrying a toddler with a distinct hair-cut, " Thank you so much for your kindness to keep our children warm and fine in this cold season"
2 little boys, who speak little thai, could only gesture their delight as they wore their new winter hats, as our photographer took their pictures.
Another little boy grinned as he tried to say, " I love my blue cap"
Meanwhile, boxes filled with the Winter Hats were finding their way to other parts of the country, especially to the North and the North-Eastern parts of Thailand.
Infact at this moment these gifts of Warmth and Love are being distributed by Volunteers who travel to these areas and contacting the local villagers... we expect more photos to arrive in days to come....
Thanks to all Global Giving partners who have sacrificed so that others might be blessed!
May this New Year of 2015 bring you many blessings too!
Any feedback to better our services to the needy here is most welcomed.
Yours faithfully,
Vena Lung