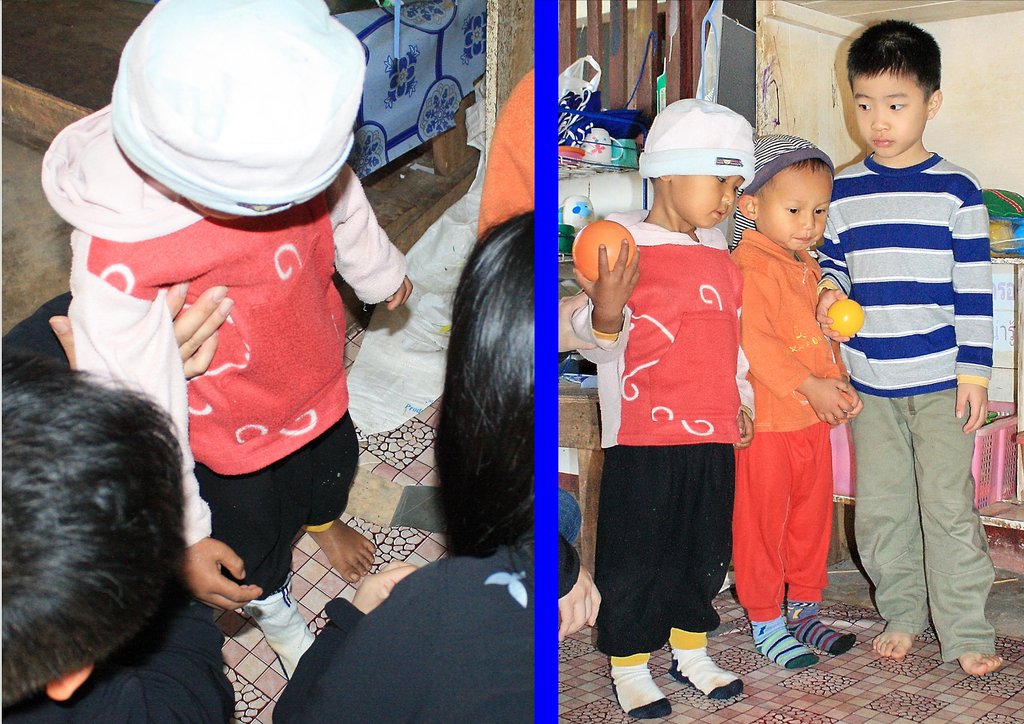 A pleasant surprise that knocked their socks off !
It all began because a donor visited the children during the wintry months, and noticed that the kids did not have socks to wear or that they were filled with holes. The lady's 5 year-old son. then took off his socks and gave it to the little toddler, who gratefully wore it, though walking was a little awkward for it was slightly oversized.
As a result of that visit, this particular family decided that they wanted donate socks to the children, so the Foundation's volunteers who were the hilltribe leaders, surveyed the neighbouring village school and fedback to the Foundation on the sizes and types of scoks that were needed. When they new school term started, 250 brand new pairs of socks were sent up to the hills in the north, so that the children would have nice socks for school.
Marc, our volunteer said, " The parents are grateful for this gift, as it helps to reduce thier expenses, especially at the start of a new school year, as the costs of uniforms accessories, take up a large portion of their meagre income, as most of them are poor hilltribe farmers"
"Yeah! I have new socks! Thank you" , exclaimed A, as he received his pair or socks.
Certainly this was a pleasant surprise that knocked the "socks" off these kids, when they received their gift of socks.
Thanks to all donors who in one way or another, has had an influence on all the projects that our Foundation attempts, that will assist the underprivileged to learn to be self-sufficient.
Should you have any suggestions that will aid us to improve our services to those we serve, we would be so happy to receive any feedback.
Many thanks to all nad best regards!
Vena Lung