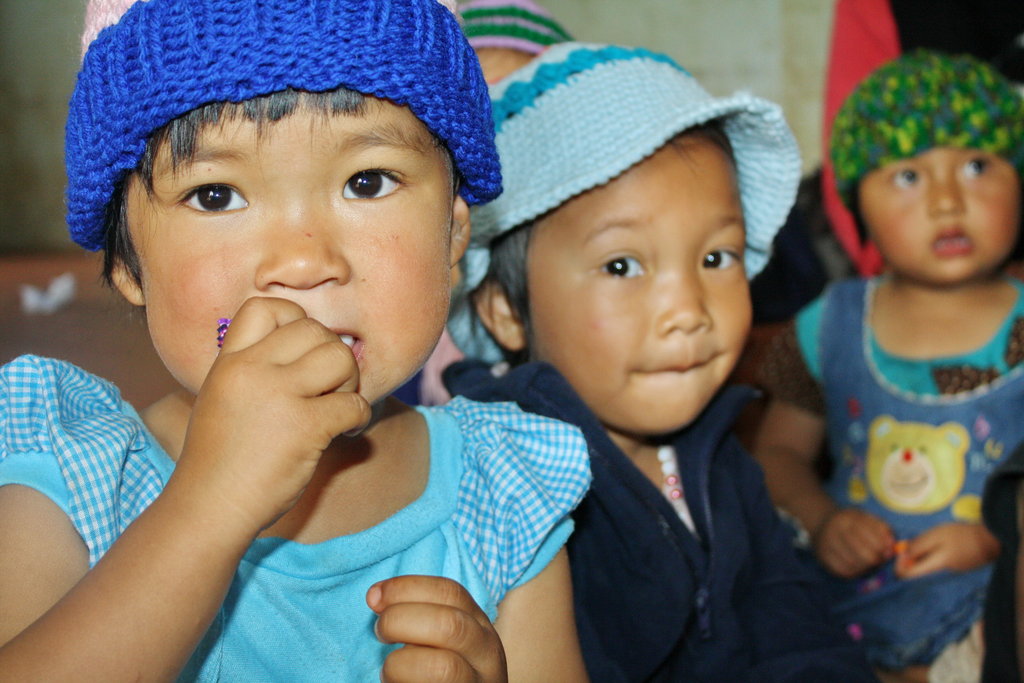 Bringing Joy and Warmth to All
Once the knitted caps and blankets were packed and transported to the areas where they were to be distributed, teams followed soon after to help with the distribution.
In Chiangrai, Hilltribe children who were studying on the lowlands waited expectantly for the blankets, when they knew that the Foundation has sent blankets for them, just before they went on their journey back up to their villages in the hills. All were beaming with joy when they received their brand new brightly coloured blankets, in time for the cold season.
The Foundation then made her way to Chiangmai, to the foothills of Samerng, met with another group of Hilltribe teens, who were celebrating together. As dusk came and the night grew colder, the teens and villagers were happy to recieve the winter knitted caps, to dorn on and bring home.
Within the next few days, volunteers travelled to meet some who were already there, to meet with students in the hills of Samerng. The team used the opportunity to interact with the kids and gave out the winter caps, which were received with much excitement and laughter. The team also visited homes of the hilltribe community and learnt about their life-style and about the cash crop, which they grow, which was strawberries, and how it was a poor and late crop this year.
It was a meanigful time of sharing and exchange for everyone involved.