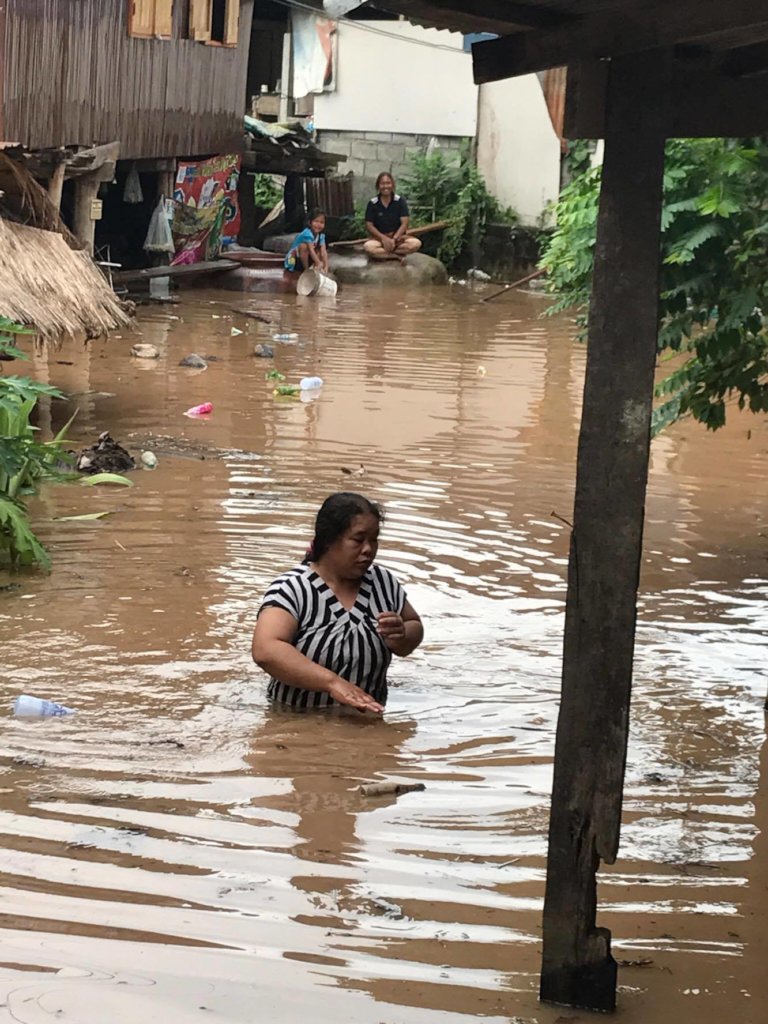 Flooding again and Roof Collapse
Even as Saengchan , our volunteer had prepared herself , in readiness to help those in her district that usually face flooding during the rainy seaon, it was truly a shock to her and her family, when they themselves had to face the calamity, when a tree that was next to her house collapse and crashed in the roof , during the night.
The Wang Thong district in Phisanuloke, being on low level ground, perpetually faces flooding in that area, whenever the river banks broke. This time,as the water rose, the soil, which had seen repeated flooding, must have been so loose that that roots of the big tree that was next to Saengchan's house, could not hold itself and fell through the roof of her house.
What a it was for Saengchan's family , when it happened in the middle of the night. Fortuanately, no one was hurt in the incident. The surrounding areas were also flooded, and Saengchan made her way to survey damages that had affect the neighbourhood, and report to us the immediate needs of the families that were needing help.
Basic neccessities were quickly distributed and financial aid was given.
"Please help us to convey our heartfelt thanks to the donors of the Foundation for Life, " said a beneficiary to Saengchan, for the help that was extended to then.
Saengchan also said,"thanks too for the assistance offered for the collapsed roof for my house!"
The Foundation for Life can only go as far as you, our generous donors go along with us, and we too are truly grateful for your continued support and partnership for those poor and needy, who would likely have to face the same calamity over and over again, as they have no means to be able to move from their home, where they live and work.
Any feedback or suggestions to better our services to those in need is greatly appreciated.