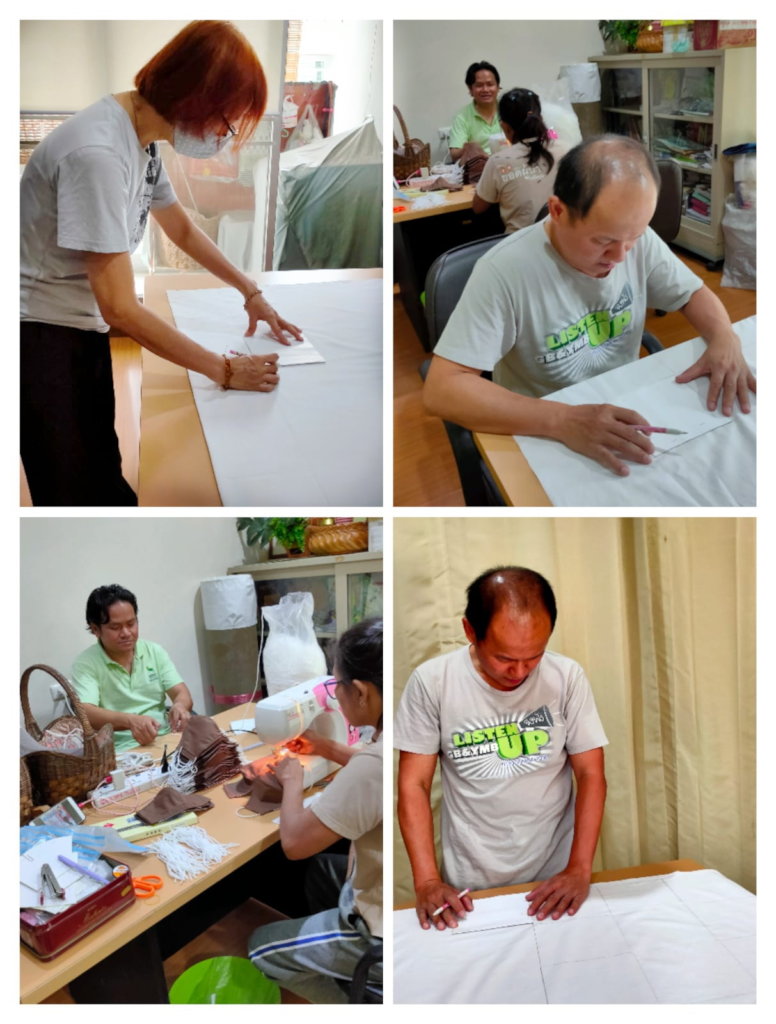 The Worldwide Disruption and A Local Adaptation
Little did anyone know that a seemingly obscure little "germ" could have caused a standstill in almost all aspects of life, not just where it started in China, but affecting the world at large, and it is still on-going at the time of this writing.

With global infection reaching 3,852,745 and 1,317,148 deaths the future outlook for both the health and the economies of most countries seem bleak. When a country's economic growth stagnates and people lose their jobs, the most affected ones are the daily wage workers and their families who rely on them.
Even with just the initial curfew imposed on 26 March and thereafter, partial lockdowns with restricted movement between provinces, the panic buying and hoarding of dry foodstuffs had initially affected most cities in Thailand. The lack of facemasks and disinfectants were of major concern to most people especially during the onset of the pandemic.

As a result of the lack of disposable surgical masks for the general public, our Foundation decided to launch the sewing of fabric, re-useable masks with special removable filters , to encounter that lack in supply, which had also increased in price as a result of increased demand over supply.
It was a case of not letting disruption throw us off balance, but rather to adapt to changing circumstances and make good.
When the call for help was sounded out, some people donated fabric, and other sewing materials, while volunteers with tailoring expertise, helped direct both volunteers and staff to cut out masks patterns and send to volunteers both in Bangkok and upcountry to help to sew and distribute to as many as had needs. At the same time, the foundation also procured disinfectant with 70% alcohol content, which was more effective in killing viruses on surfaces, to distribute to centres where we have contacts with the local community.

Lek who volunteered with donations and as a 'runner' for the Foundation, went around to deliver the masks to civil servants who needed protection while carrying out their duties. He said, "I am happy to be able to help out in any way that I can, and it gives me great satisfaction to know that I have helped someone and perhaps prevented him / her from possible infection".
Even as the pandemic have effected you, as donors, whereever you are, our Foundation is touched that donations are still forth coming, and that there are those who are selfless and caring, willing to seek the betterment of people other than themselves.
May God bless and protect you, where-ever you are!