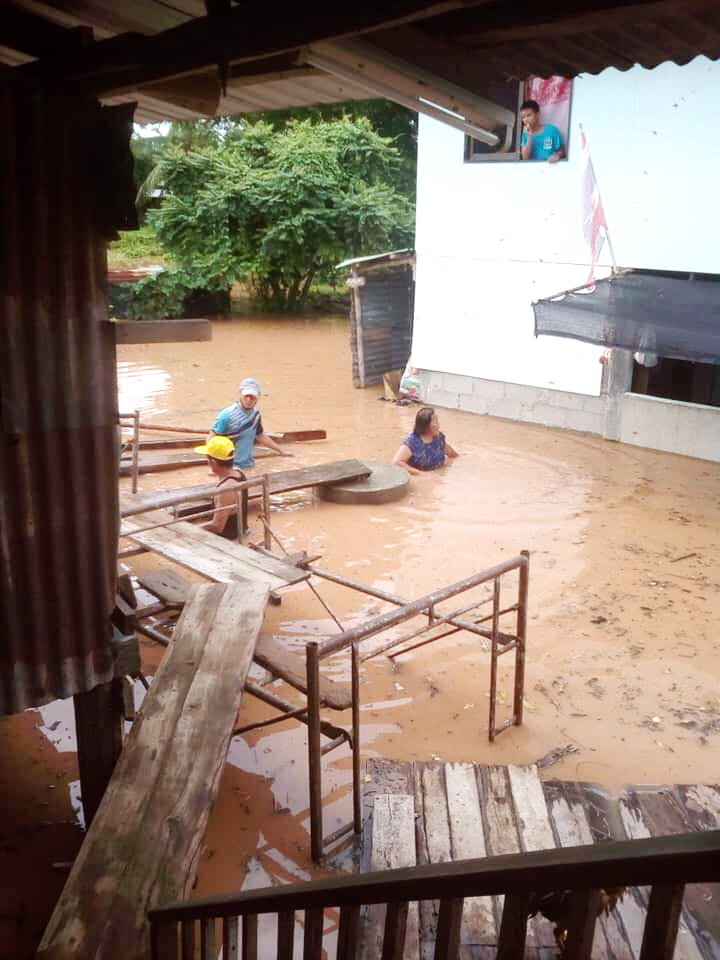 Over here, Raining Season Equals Floods
'Over Here" is where Wang Thong resides, in the northern province of Phisanuloke in Thailand.
Wang Thong lies within the Nan Basin, which is part of the Chao Phraya Watershed. The important water resource is the Wang Thong River. The Khwae Noi and Tah Muen rivers also flow through this district. The area that our Foundation serves is by the river banks, and being at the basin, it falls prey to flooding easily when the river over runs its banks.
On 31 August 2019, the waters "Over Here" began to flood at 15.00hrs, when the Wang Thong river level rose to around 1 - 2 metres high, as waters behind the houses enter the land via the drains. The flood was higher than last year and some families had to evacuate their children to another province for fear of them falling into the water and drowning.
About 20 families were rescued in Nam Duan Village, a Wang Thong Sub-district. This village tend to experience heavy floods more than other areas.
Khun Saengchan, our volunteer who also provides public health consultations to the villagers, promoting district health, suggested buying milk, canned food, rice, eggs and helping clean the houses after flood waters subside... all of which she singlehandedly did.
At the time of reporting, the Ubon Ratchathani Province was also experiencing floods and the foundation is in the midst of packing the emergency packages to deliver via local transportation.
The Foundation is grateful and thanks all donors who have lent a helping hand in raising the funds for the needy flood victims.
Best of regards to all!