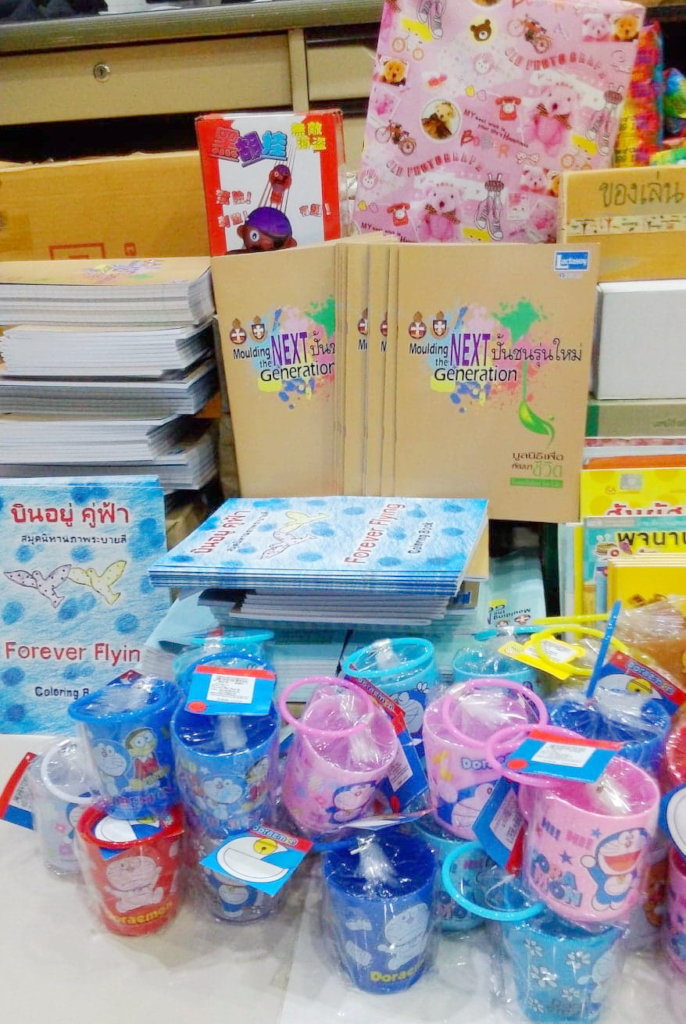 Follow Up on Tropical Storm Report
Following the news of the storm that was written in the previous report on the GlobalGiving site, staffs and volunteers went into full gear to source for help and think of ways to extend help to the victims of the the Tropucal Storm that hit the Southern shores of Thailand.
Within a few short weeks, volunteers and donors started to pour in to aid in the fund-raising. As the Foundation has a rather wide grassroot base, many were just ordinary folks who did not earn much, but they willing gave as they could, to aid in collecting monies or sponsoring items and giving second-hand, yet useable items that would bless the victims and children, giving them assurance that someone out there cares and is concerned for them.
It was heart-warming to see.
When enough items were given / collected, the Foundation then painstakingly sorted, packed and boxed them, ready to send to the receipeints in Choosin, Nakhon Si Thammarad.
The Foundation thanks all donors who responded so quickly in aid of those who had needs, forgoing your personal comforts, to care for the less fortunate.
if there is anyway that we can improve our services , we would be most grateful for any feedback and comments.
Best regards for coming Easter season.
Vena (Project leader)