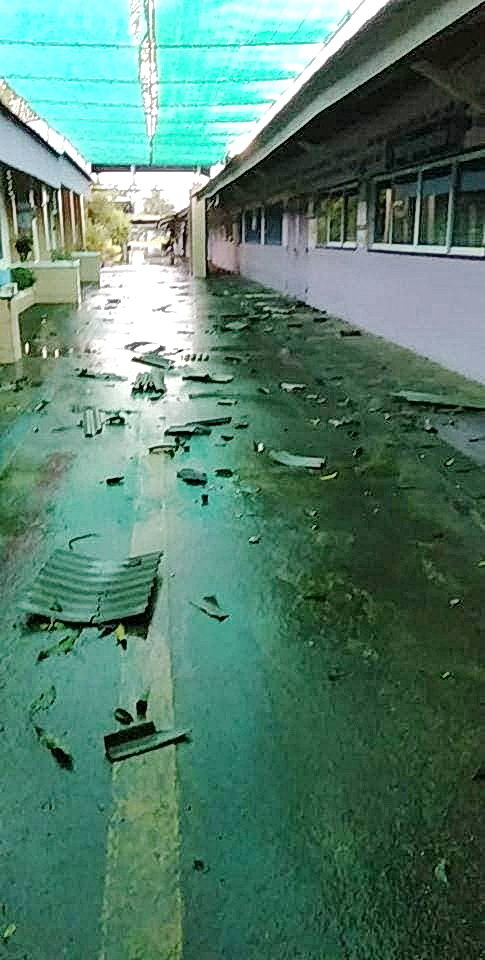 URGENT: Tropical Storm Lashes Southern Thailand(5 Jan2019)
Dear Partners:
Nothing like a Video speaks louder than a thousand words... so kindly take a look at the following news update by Telegraph, UK and the CNN:
https://www.telegraph.co.uk/news/2019/01/04/tropical-storm-pabuk-stranded-tourists-thailand-brace-50-mph/
https://edition.cnn.com/videos/weather/2019/01/04/tropical-storm-pabuk-thailand-vpx.cnn
As the ferocious Pabuk storm rampages across Nakhon Si Thammarad and the neighbouring provinces, a little school called Chusilp (pronounced Choosin), was also affected in its path, causing much damage, with broken roofings, fallen walls, flooded classrooms... and the worst is not over yet, as it also stands in the path of flash floods, as continuous downpour are expected over next few days.
Our Foundation for Life is in the midst of collecting donated items for their aftermath, clean-up and rehabilitation, both for the families of the affected STUDENTS and for the school itself, as it a non-governmental school that helps to integrate Autistic children in their Educational system (with hardly any fundings).
At th same time, 2 fishing villages named Pak Phanang and Laem Talumphuk have been badly affected as they are by the sea, with significant damage done, for which our Foundation is also reaching out to
We are appealing to you our as our partners to consider giving generously as you have always done, so that the less priviledged may be able to pick up the shreds left behind by Storm Pabuk, to live a life of normalcy.
Most gratedful to all our donors for your help and listening ears.
May 2019 be a New Beginning of Goodwill and Blessings for you and your Families!
Best regards
Vena