RED RULES—the making of a therapy horse!
"Red", also known as Redwood Forrest, ( A 17 year old chestnut Appendix gelding) came to visit BITS ETC on a Saturday this February as he was interested in an open position as a therapy horse. Owned by Jenna and Rob, he was seeking a new position as they were relocating to Italy for a few years with the US Navy. After submitting his application, acing the interview and getting the open position, Red returned home to pack for his new job. He moved in this past Sunday and will begin work to find out where his best fit is at BITS.
Red has been Rob's horse for the past year, and as such he would love the opportunity to continue working with veterans and uniformed professionals. Rob easily convinced him of the great rewards to be had when teaching veterans about horses and the delights of horse ownership.
We find horses for our programs through many means, and a 'free lease' is one of them. I'd like to document Red's progress as we go down the trail together. We know a little bit of his history:
He was bailed/rescued from a kill pen in central PA in December 2018 by very giving donors of The Santana Center, a 501(c)(3) horse rescue located in Rhode Island. He came with no history given, but obviously well versed in ranch-style riding. Unlike many others who come from the same type of situation, his body score was pretty high, but he had a respiratory illness and was in quarantine for two months, where he was stalled with a miniature horse named Dory. He showed his generous nature, as he was able to keep her from getting stressed in her new surroundings. He was transported to the rescue in February 2019, where Jenna and Rob met him and fell in love at first sight. He was adopted soon thereafter and from then on, he was loved, spoiled, and used as a trail horse for Rob, an active-duty vet. He rides in English and looks stunning, but western riding is where he is most comfortable. Red's movement is very smooth and he has an extremely calm and comforting demeanor for anyone who may get the pleasure of riding him.
The next step in Red's evaluation as a therapy horse is to ensure his soundness to do the work. He is on a week quarantine, and then a veterinary check-up, a chiropractic evaluation, and saddle fit professional shall assess what kind of saddle/tack he will require for our clients. This all requires an initial outlay of funds before we know if he will indeed be able to do the job. Over the next forty-five days we will be testing his willingness, personality, and demeanor in hopes of adding Red to our well-behaved therapy herd.
Your donation now can help Red be the best he can for BITS ETC. Please consider sending in your tax deductible donation today to sponsor Red.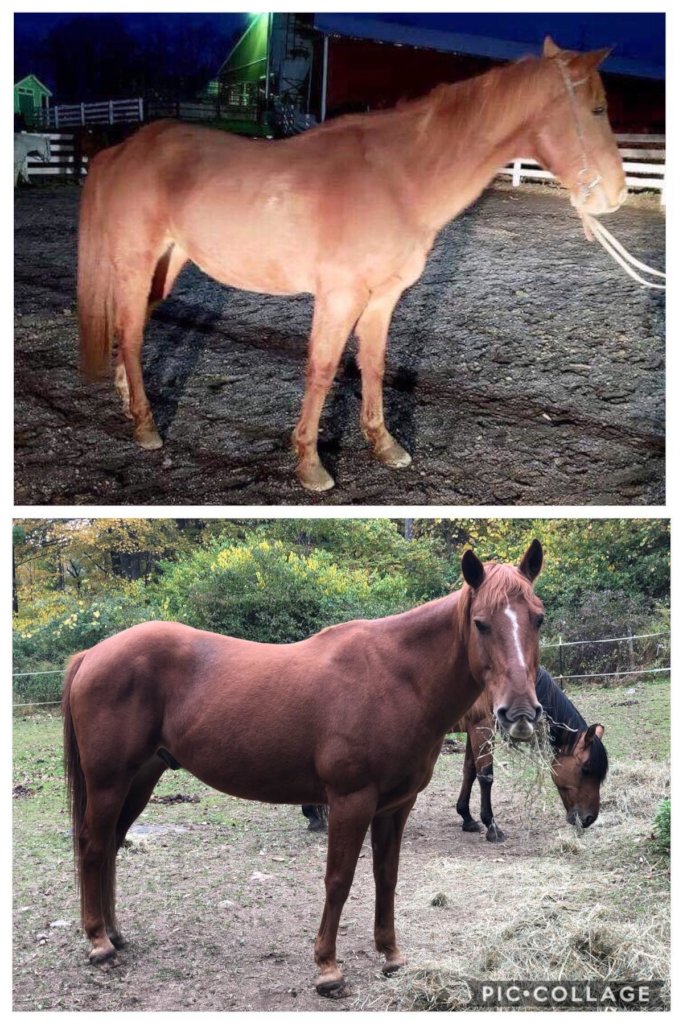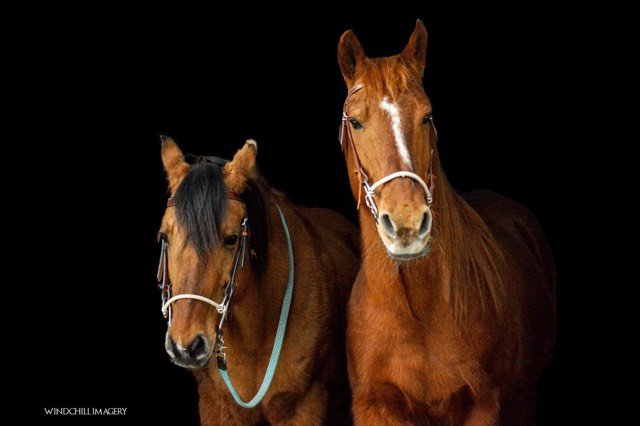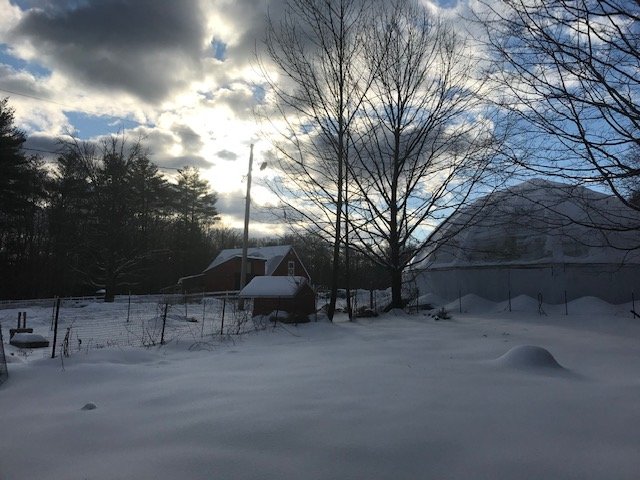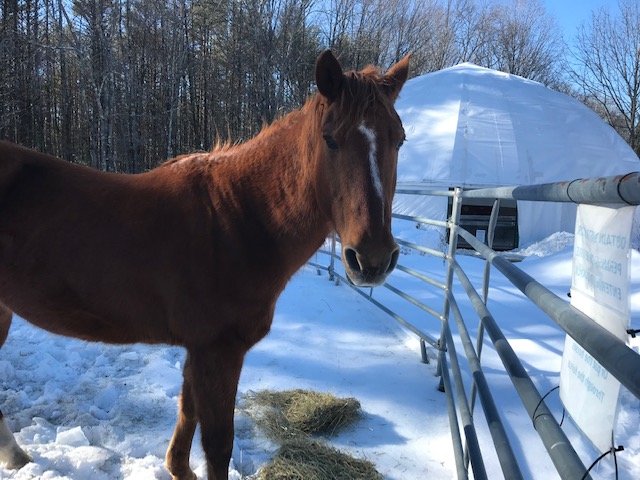 Links: