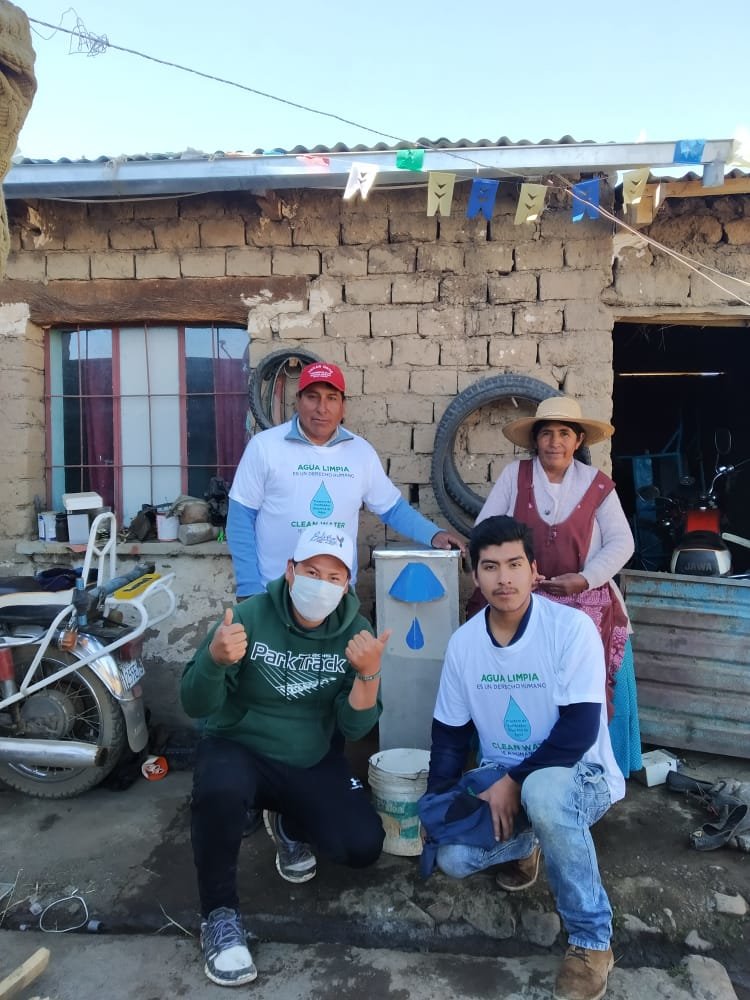 Project leader Emma reports,
"Here in La Paz, it's really cold. Winter is hard, because the houses here don't have any heating. So it's very cold, even indoors. Your whole body aches when you get up in the morning.
Two weeks ago the COVID cases were very high, and many people died. This week it's a little more stable, although there's worry about a fourth wave in August. But now the government is actively helping people to get vaccines. One piece of good news is that Bolivia just opened up vaccination to all those over 18, two months ahead of schedule, so all those working for the project are now eligible to be vaccinated.
Even as vaccines arrive, we've been having difficulties in the project: participants have lost parents to COVID, or who left to care for ill parents. It was harder to continue with good energy in their absence. But, thanks to God, none of the project volunteers have become ill. We do have two participants, Rodrigo and Diego, young men who lost their father to COVID. It's a sad thing for us. And we've had to be patient, as well, because they were very active in constructing the concrete containers for the biosand filters. When their father became ill, they had to stop volunteering to care for him, and then to deal with family issues after he passed away. So we've had to be patient and understanding, and then to engage in a healing process, to reintegrate them back into the project team.
Especially in the last two months, it has been important to us as a team to collaborate closely. We have worked actively to understand and help one another. This has allowed us to support Diego and Rodrigo in carrying the pain of losing a family member. In addition, for these two young men who have just lost their father, returning to the project has offered them something meaningful to do.
It was encouraging to see that, during these young men's absence, the other volunteers were ready and willing to jump in to cover their roles. We would say, "they can't come to work today, they're taking care of their father." The rest of the volunteers would say, "don't worry, I can help in the morning," or, "I can show up in the afternoon to help with the installation work." Usually we prepare materials in the morning, then we go and install the filters in the afternoon. Even the two young men affected by their father's death never said, "I don't want to work." They came back as they were able, and reincorporated themselves into the project.
So, here at the Biosand Filter Project, important work continues despite the loss of loved ones for some of our key participants. We have been able to continue, with a deeper understanding of these incredibly difficult times we're going through. We have worked in three different towns, and were able to install filters there—that has been one of the goals of the project, to perform installations in other communities.
We give thanks to God for giving us patience, energy, and the will to keep working. I think it's been a time of really learning to continue living, to work as a team even in such difficult times.
I think it's not meant to be easy, to lose a loved one, and then continue in the life that you were living. I think these challenges require real courage. They have strengthened us, and we are grateful to be active in this work of building and sharing biosand water filters.