Project Report

| Mar 24, 2021
Installing and installing and installing!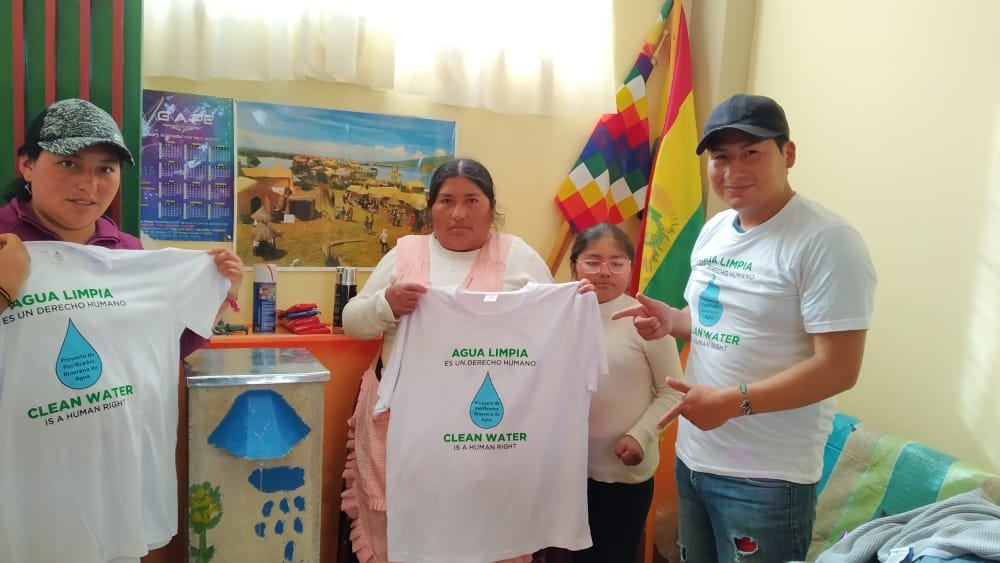 Emma reports,
"The good news is, we have been working practically all of January and February doing biosand water filter installations every weekend, in different neighborhoods of La Paz and its surroundings. Last December, emerging from the pandemic lockdown, we were just building filters, so in January and February, we had enough to install them every Saturday: we've installed for more than 10 families this year already.
That's been our main work in the last few months—installing, and installing and installing. Before, we were back and forth between building and installing. This year, we've just been installing, which flows much better, because we could organize the work well in advance.
It's been an important and positive change for us. It takes time to install—we have to carefully wash the sand, and then travel to where the families are, which is sometimes far away. We've installed for two families almost every Saturday, even though sometimes it's hard to find two families near enough to each other to reduce the transportation costs.
We've been fortunate this year to have the help of Esther, a university student who has joined the project. She's really good at doing outreach and coordinating installations with families. She visits families at their homes, and is able to explain how the purifiers work in Aymara, many people's mother tongue. We're so happy Esther has joined the team!
Something we've set as a goal is to install biosand filters for families who really have a great need for clean water in their homes. We're really happy to have reached more families already this year than we could all last year. In fact, last Saturday we started building a new set of filters, because we ran out of ones ready to install. We have more families waiting for their filters to be ready, for us to bring them to their homes.
Something interesting has happened recently: we're receiving calls from people who have heard from others for whom we've installed biosand filters. They're saying, now we want one too! That's something new and exciting, to have families we've worked with recommend having a purifier in the house to neighbors and extended family members.
I would say that there have been great advances over the last two months toward achieving the goals of the project. The only thing that has held us back is that sometimes nature doesn't cooperate to let us do our work! Two weekends ago, everybody arrived at 9 am, but it rained the whole morning. For us, each Saturday is something valuable, something precious—we're giving our time, part of our weekend. So when nature imposes, it's a little bit disappointing. Despite that one rainy day, the project is thriving. We are grateful take part in it!"