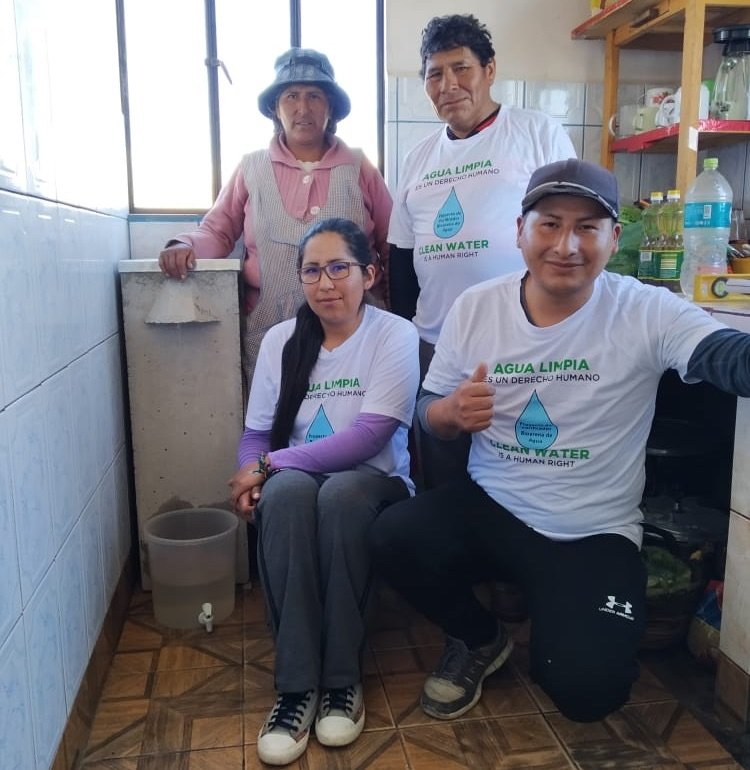 Project Leader Emma Condori Mamani reflected recently on the importance of the Biosand FIlter Project, and the commitment of the young people involved during this year unlike any other. We hope you'll consider a donation on December 1st, when your gift will garner matching funds!
Emma writes:
"My experience of growing up in a small Indigenous community gave me insights that help me to persevere in accomplishing work for those who are around me.
This year, because of the pandemic, my friends and I had to work doubly hard to accomplish our plans for building and installing the biosand filters for Bolivian families. For instance, Diego, who is one of our young collaborators, lost his job in March because of the lockdown due to the pandemic. He still lives with his parents, who are seniors. He has not found a job yet, but he has not given up on building and installing biosand filters, beginning as soon as the strict quarantine was lifted three months ago. He has been coming faithfully on Saturdays to our worksite in order to provide biosand filters to those who need them.
Like Diego, most of us faced severe changes in our lives this year. We have had to cope with challenges at our home, at our work and at our school. Nevertheless, our compassion, love and care for others has given us light and strength to continue helping Bolivian families in this pandemic time by making it possible for them to get fresh and clean water at their home.
Please, join us in promoting joy and hope in our country!"
Please consider honoring the commitment of Diego, Emma and the team with a gift to the Bolivian Biosand Filter Project on December 1st, Giving Tuesday. All contributions received on that day will be eligible for matching funds from GlobalGiving. We will receive a an additional 50% match from a generous donor on the first $500 donated!