Project Report

| Sep 12, 2023
Getting through the dry, dusty winter months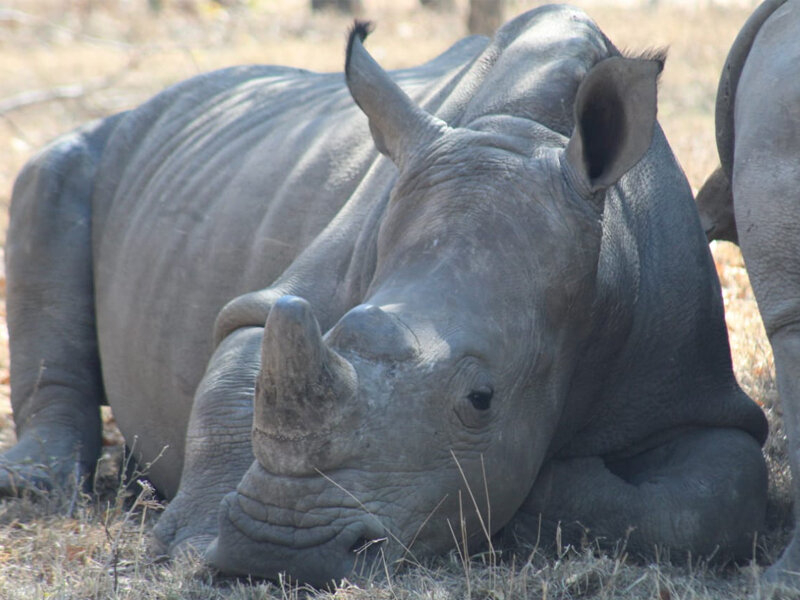 Winter has most certainly been dry and dusty at the Hoedspruit Endangered Species Centre, and now that Spring has officially started, we eagerly await the first rains. The landscape is currently a dull brown, with nothing substantial for the rhinos to eat. Thankfully, your kind donations have ensured that we were able to keep purchasing lucerne bales (alfalfa) for them to feed on daily. This will continue to be the case until the landscape changes from a dull brown to a lush green.
While Lula and Khulula will eventually feed off the greenery in their surroundings and then no longer be dependent on our lucerne feeds, Esmé will still be fed lucerne all year round because she, along with her "little brother" Thaba, need to spend their evenings in a boma, and therefore do not have the same access to food as Lula and Khulula do.
Anti-poaching protection
Due to the ever-present threat of rhino poaching, we make use of an anti-poaching unit to protect all our rhinos. For their own safety, we have not included their photos here.
In addition to the anti-poaching unit, we also need to keep our fences maintained and upgraded where needed to ensure that we provide our precious animals with the best protection possible.
We will be inspecting our fences for any holes, fixing them, and making upgrades and changes where needed. This is where your donations will be making a big difference.
We would like to thank you once again for your continued support, which is so needed and so appreciated.