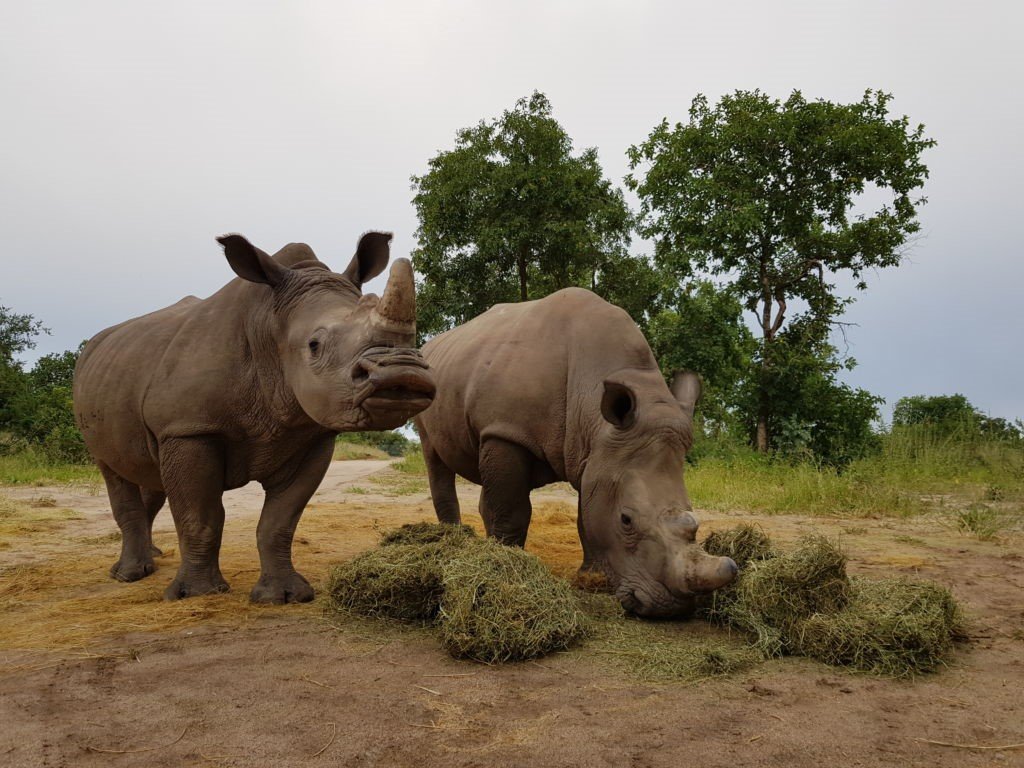 Big Rhinos Need Big Hearts Too
The Big Rhinos Need Big Hearts Too project was launched nine months ago, with a target set at USD118 536, of which we have raised USD9 983 so far. THANK YOU to everyone that has followed and supported the project! We are extremely grateful.
The Rescued Rhinos @ HESC
It has been so heart-warming to witness the changes among our incredible crash of rhinos and to see them all going from strength to strength. Watching their unique personalities play out and the bonds between them developing is truly beautiful. One thing that unites them all is a continuous improvement and growing comfort in themselves and their environments. They are a beloved part of our family and give us as much hope and inspiration as we have tried to give them.
WHAT HAVE OUR RHINOS BEEN UP TO?
Esme
From the 1st of April, Esme has been weaned off milk. She is not at all taken aback by not getting her bottle anymore – as long as she can go out and play with Lammie on the HESC grounds, she is happy. She is very well-behaved and by 6pm she is back in the boma, ready for her nightly routine.
Gertjie and Matimba
Gertjie and Matimba are still inseparable as the day they met. Their close relationship is unbelievable to see. They can't walk without the other one tagging along. Matimba is still the little brother in the relationship and hides behind Gertjie most of the time, while Gertjie plays the protector.
Olivia, Khulula, Nhlanhla and Lula
These four rhinos remain in the same roaming area and, except for Esme, they are still the youngest rhinos at HESC. They all continue to keep close to one another. They receive feedings of teff and lucern twice daily, though they prefer sniffing out and munching on the lucern most.
Stompie and Balu
Stompie and balu have been moved to a new roaming area. At first, they were confused by this and tried going back to their original roaming grounds. But once they realised that they had a new dam and that there were fun new smells and sights to explore, they started to feel more at home. They have an amazing brotherly bond and are never seen without each other.
Ike and Philippa
Ike and Philippa have been crazy-in-love from first sight. They are glued to each other. Philippa is the brave one, which is understandable since Ike is the one who has experienced the most suffering in life. We are very happy and impressed by Ike and Philippa's progress.
Funding
Funds raised from the Big Rhino Need Big Hearts Too project allow us to continue to rehabilitate, protect and give sanctuary where needed to this endangered species.
Thank you for your contribution towards these beautiful animals. Please continue to support us where you can.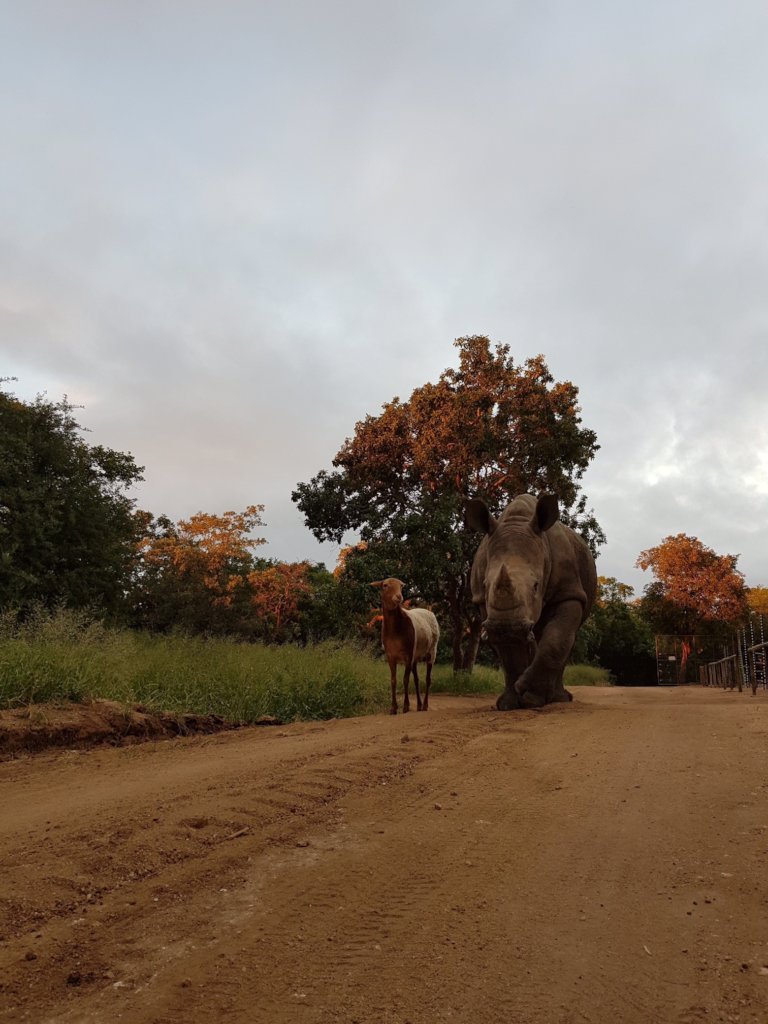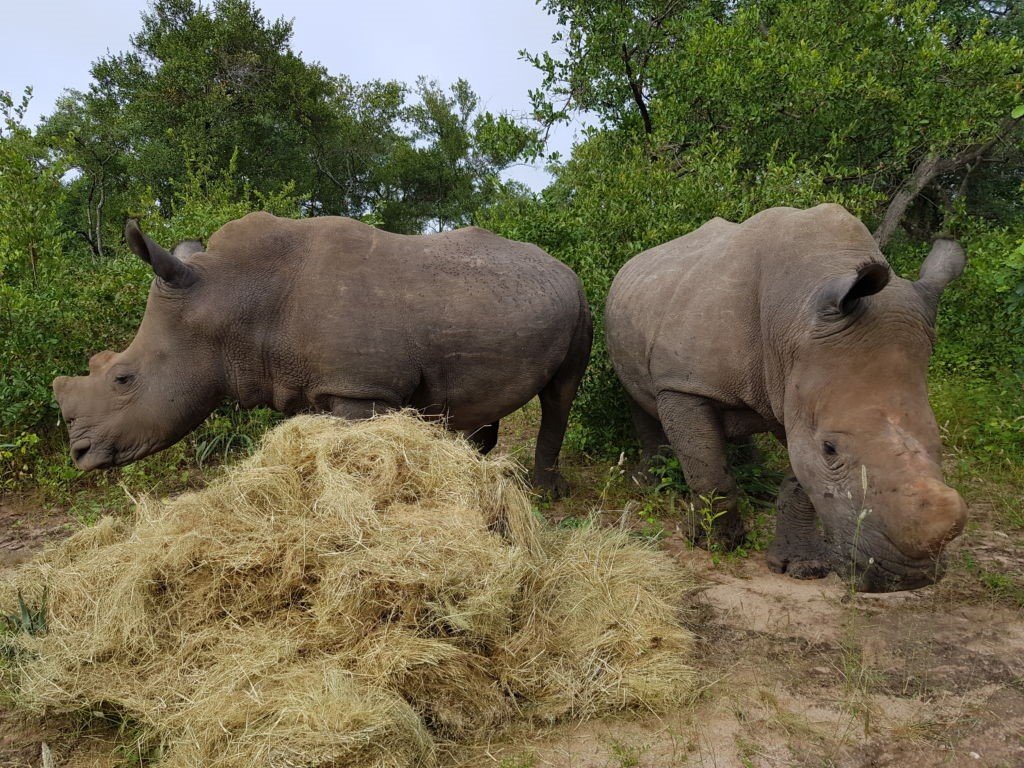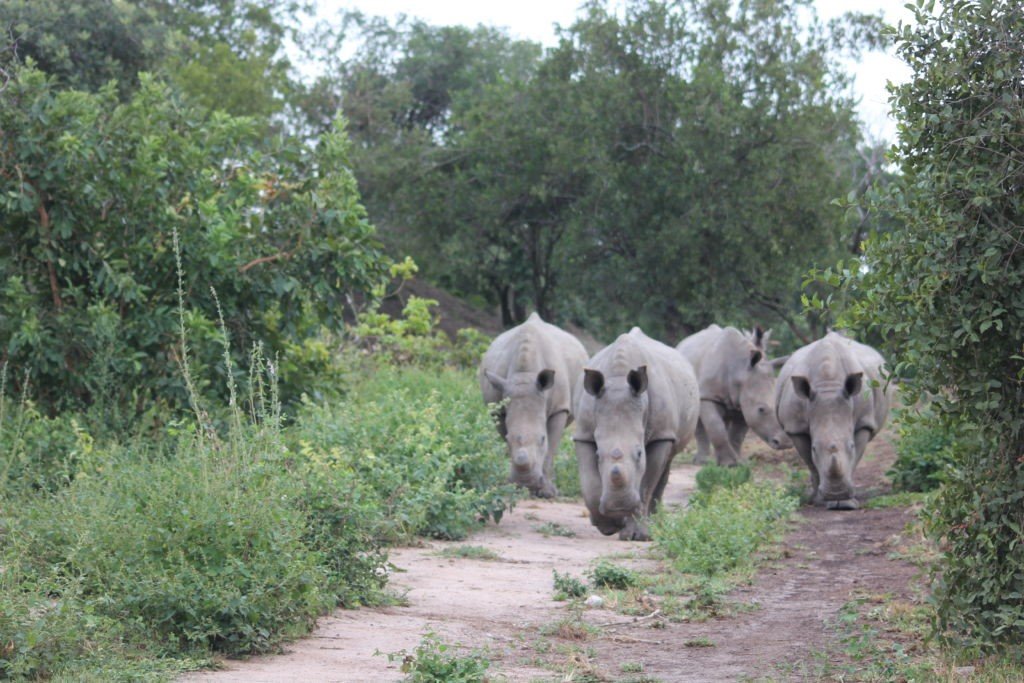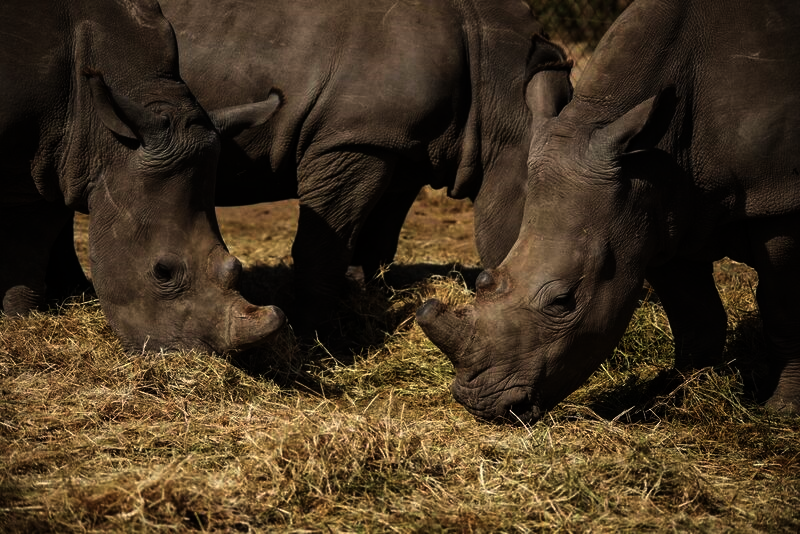 Links: