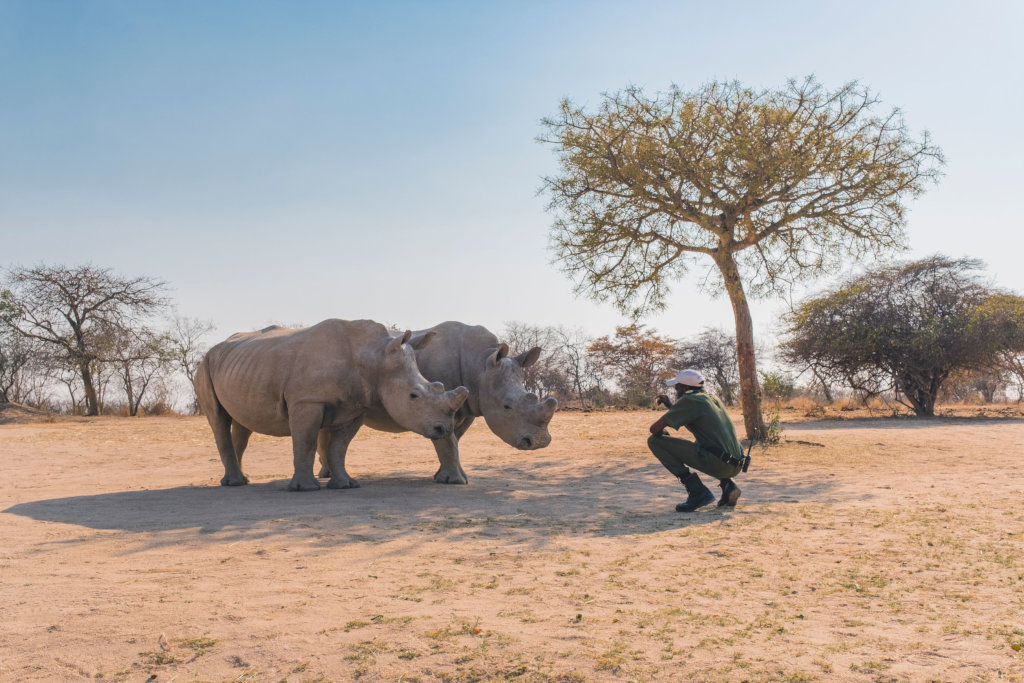 Big Rhinos Need Big Hearts. – Report – December 2018
This is our first official report for this new Global Giving project for HESC, which was created to raise much needed funds for this momentous responsibility
Our project was launched three months ago, with a target set at USD118 519, of which we have raised USD5843 so far, THANK YOU! With the update and news that we will update you with in this report, we have reduced our target for the year of the project accordingly, to USD100 000.
We are very proud to report that we have released two rhino poaching survivors, Dingle Dell and Lion's Den back into the wild. Those that have followed us for many years will know that these two white rhino cows were brought into our care after a brutal attack, where they were left for dead after being hacked for their rhino horn.
The poachers may have gotten away with their horns, but they did not get away with their spirits, as they didn't give up, and neither did we. Two years of rehabilitation and endless treatments, followed by an additional three years of care, until we felt it was the right time to release them back into the wild.
Our decision to do so was based on the opportunity for them to find mates of a similar sexual maturity, and to hopefully reproduce, as there are not suitable rhino bulls at HESC. We have to do everything we can to increase the depleting rhino population numbers, and so hope they will be successful in producing offspring, being two (now) healthy rhino cows.
We could not do any of the above without public funding, which we are 100% reliant on for the conservation projects at HESC, so THANK YOU for making a difference.
Other news from the Rhinos:
This summer has been extremely hot, and the rhinos tend to spend a lot of time wallowing in the mud, taking it easy.
Gertjie and Matimba still hang around each other all the time, the best of friends. They used to share their piece of land with Lion's Den and Dingle Dell, so now for the time being, they are on their own.
Khulula, Olivia, Lulu, Nlhanhla, Stompie and Balu are all doing well, they are a perfect crash of rhinos, with three males and three females, all of which get along very well.
Philippa and Ike, who too are rhino poaching survivors, like Lion's Den and Dingle Dell, keep within their own piece of land too. They are very wary of humans, for good reason, and tend to be happy in one another's company.
Many people have asked if or when we will be releasing more of the rescued rhino's into the wild. We have no plans for the immediate future to do so, however this could change if we thought it was for the better interest of the rhino and their species, to do so. Our primary goal is to ensure the survival of the species, by both protecting rhinos that exist already, and also doing our best to increase population numbers once again. And so, we are hopeful of the possibility of the rhino's at HESC, mating in the future.
Funding:
2018 has been a dire year for us at HESC, with costs increasing, unexpected veterinary bills, and a depletion in funding. This year we are ending in a deficit of USD170 000.
Please continue to support us where you can, we need all the help we can get.
Please note if you would like to set up a monthly donation during this month of December, Global Giving will match the donation, so please consider us if you can!
Thank you again, for choosing to support these beautiful animals. We cannot imagine a world without them. We simply cannot allow it.
Yours in Conservation,
The HESC Team.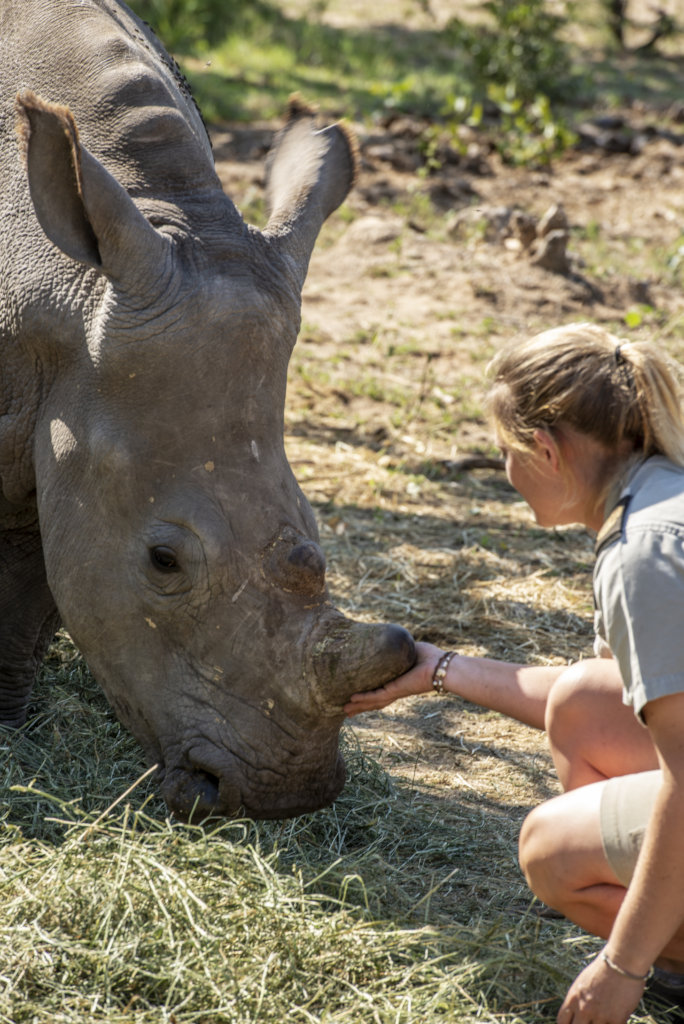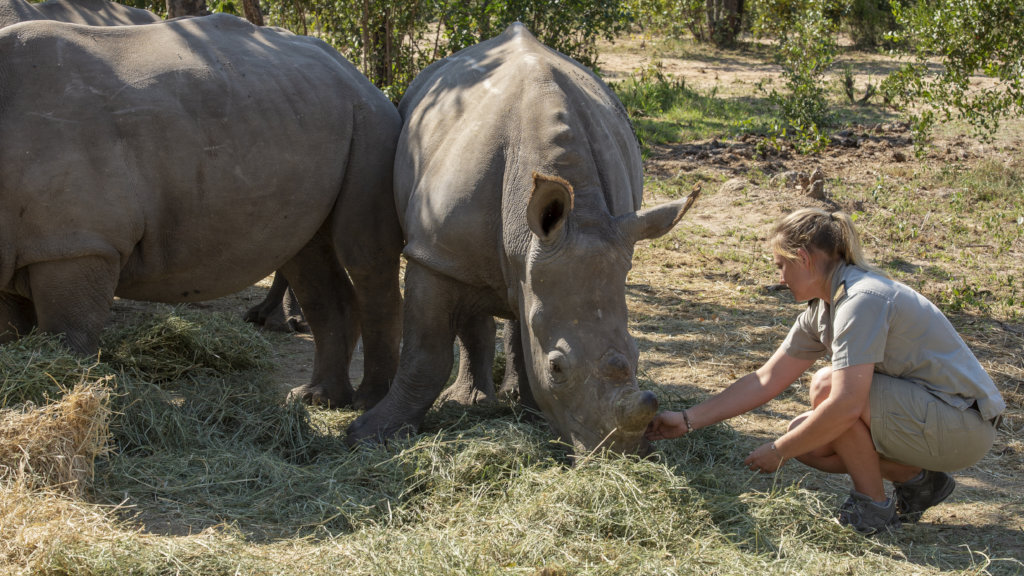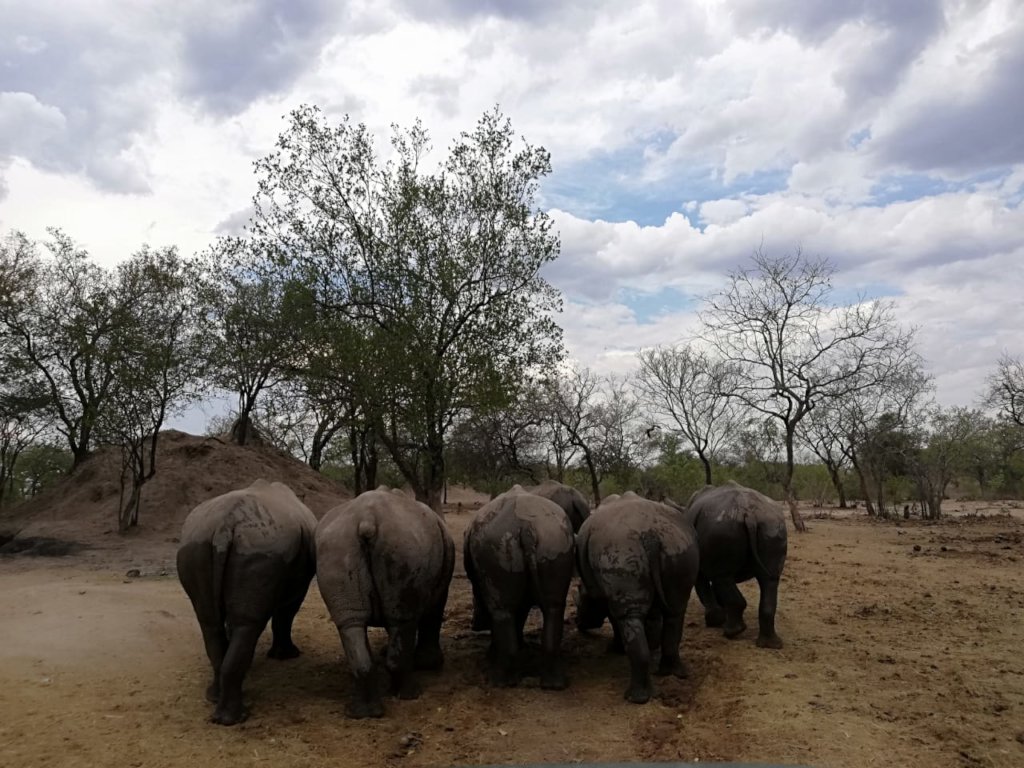 Links: