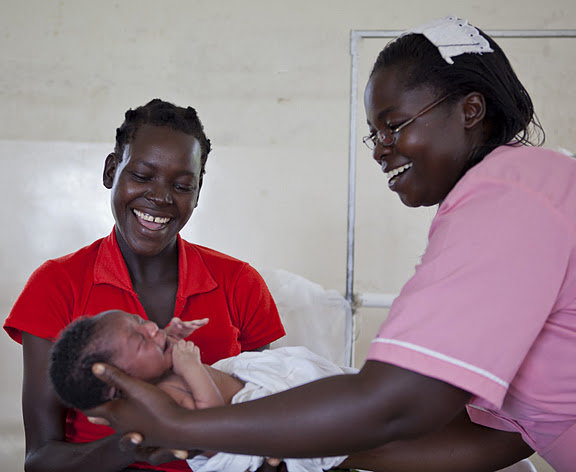 Americans certainly get fired up about the Oscars, the Golden Globes and Grammys. Every year, several awards are given to recognize the accomplishments of celebrities, actors, singers, athletes and entertainers. But what about the REAL people who don't just play a doctor or nurse on TV? The ones on the frontlines who are changing and saving lives every day?
This year people who rarely receive recognition or accolades are being honored – health workers around the world – with a REAL Award.
According to the Frontline Health Workers Coalition and Save the Children, founders of the REAL Awards, they are a 'first-of-its kind awards platform designed to develop greater respect for and appreciation of the life-saving care provided by health workers around the world'. The objective of the REAL Awards is to demonstrate the universal and urgent need for more trained, caring health workers on the frontlines. By some estimates, the world is short more than five million health workers including one million frontline health workers. Existing health workers are often overworked and under-appreciated. REAL Awards should remind the public that people everywhere depend on health workers every day'.
At AMREF, we were thrilled to learn that one of the thousands of health workers we train or whose skills we upgrade through our eLearning, mHealth or onsite programs, was recently selected to receive one of the first, global REAL awards for the work they do as a REAL person on the frontlines of health care.
Esther Madudu, an AMREF-trained midwife working in rural Uganda in a remote health center, was presented last week with a REAL Award to celebrate and honor the life saving work she performs day in and day out.
In a small, poorly equipped health center, often under harsh conditions, Esther and her one midwife colleague are among the few skilled and trained professionals able to deliver babies and look after Moms who come not only from the immediate area, but often walk for miles from surrounding villages.
This past week though, Esther's health center was a place of celebration and support for frontline health workers. The Ugandan Minister of Health herself, the Hon. Dr Christine Ondoa, presented Esther with her REAL Award which was presided over by Uganda's Deputy Minister of Health and AMREF's own Country Director in Uganda, Dr Abenet Berhanu, along with our Deputy Country Director, Dr Susan Wandera. There were also a number of individuals from AMREF's senior management team who attended the event, including many representatives of regional and local district government offices, with whom AMREF Uganda works hand-in-hand to implement our programs.
The REAL Awards celebration in Uganda last week was just that – a lot of dancing, refreshments and overall jubilation to pause and take a moment to honor and celebrate frontline health workers everywhere whose dedication and commitment to their work is literally life-saving.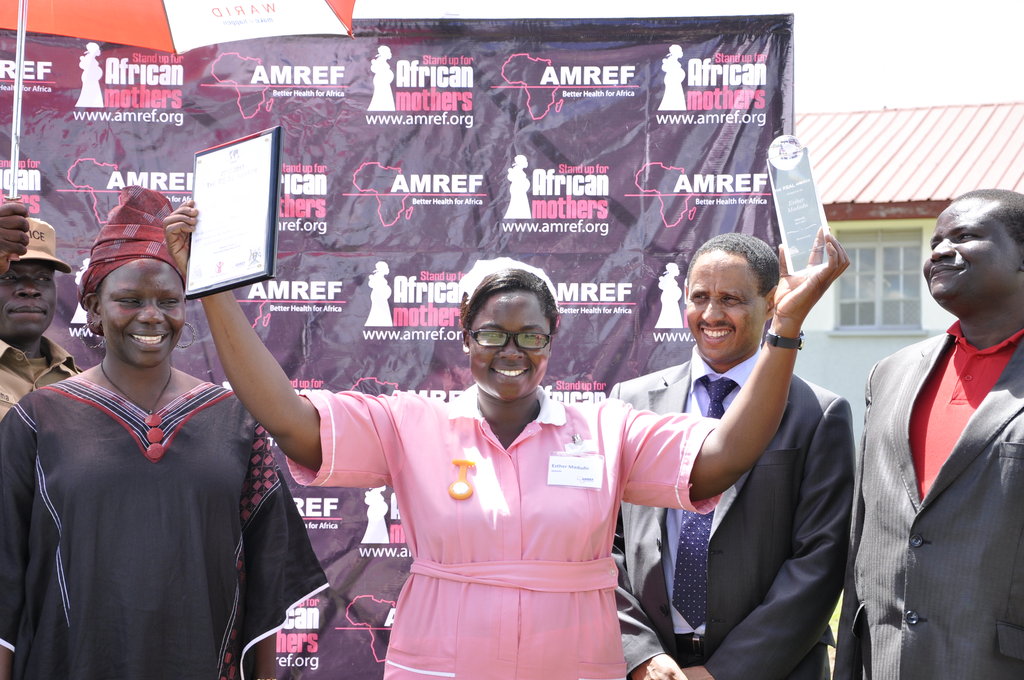 Links: