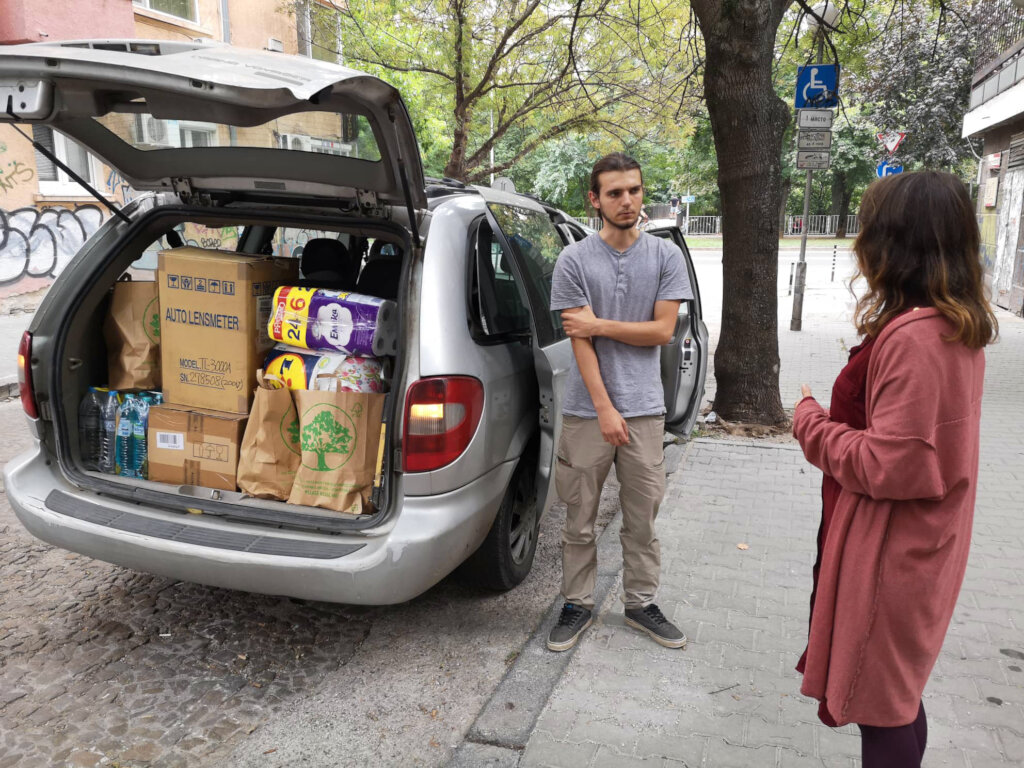 Hello, dear Baba supporter!
How are you dealing with the end of summer and where did it bring you?
Our team had a little time off in August and them quickly merged into the wave of urgencies, related to the flooded Bulgarian villages around Karlovo, which you probably've heard of and most prorbably already contributed with some help.
Karavelovo village was one of the villages which hosted our 1-month Baba Residence in 2018. 4 of our residents lived there and made lasting friendships with local people. 2 of these people - Kristina and Yana - are the ones most fiercely coordinating donations and volunteer support in the village. That's right - Baba Residence has such long-lasting solidariy consequences, which are sometimes hard to grasp in the short-term.
While Yana and Krisi are coordinating some of the support, coming to Karavelovo, we turned our workspace in Sofia into a donation spot. Together with volunteers we gathered and sorted most urgent neccesities, which people brought to us. We've already sent 3 cars and one bus with donations to the village. The latter was with the unpaid support of the carrier EKONT.
We're still in the rush of it all and truly thankful to all the numerous volunteers. In the mean time this weekend part of our team coorganized a small grass-roots intergenerational festival in the village of Oslen Krivodol. We did the most favourite autumn rite of making lyutenitsa with a huge group of people from different generations. Besides that, we contributed with a lecture on the preservence of local springs and a cyanotypical exhibition, a result from Baba Residence in 2020.
If you want to support our efforts for the flooded village of Karavelovo, you can do it here at our project here as well. But being there and talking and meeting people, while cleaning some dirt, is the most precious effort we could give at this moment.
Yours,
Ideas Factory team