Project Report

| Nov 29, 2022
News from our village and a GivingTuesday (29th)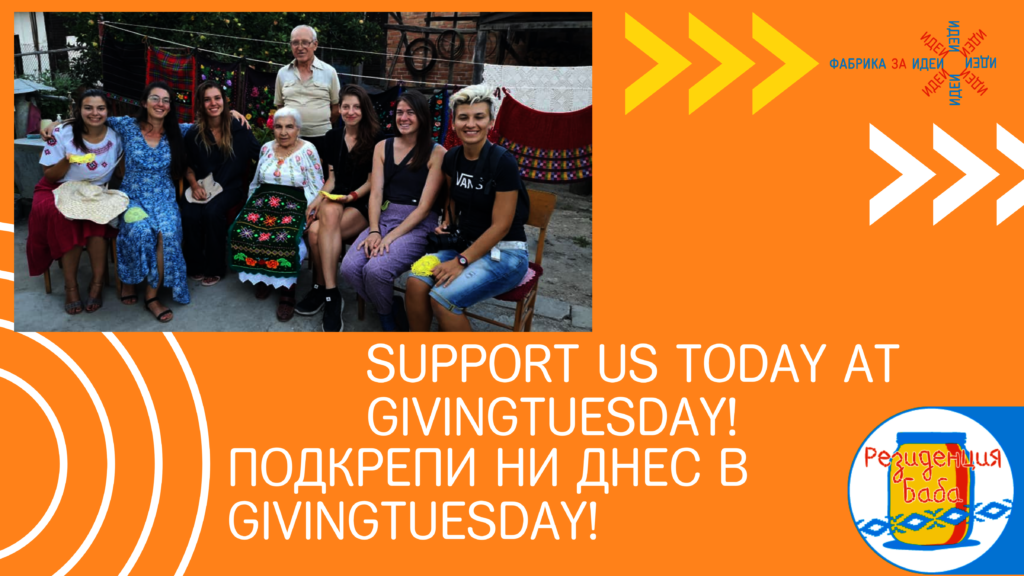 Hello, dear Baba supporter and village-lover! :)
How are you feeling with the emergence of winter in the air and in your home?
We've just had our last prewinter volunteer action in 2 villages in Northwestern Bulgaria - Oslen Krivodol and Lik (both in Mezdra municipality). Their mission was WATER - cleaning 2 main springs, on which the local water supply depends. You can find out a bit more HERE. 10 volunteers joined for the cleaning itself, but the initiative included also mapping of all the local springs, research with a hydrologist on their ingredients and quality and the creation of a short handbook on how to preserve and revitalize local water resources. We will share it in the beginning of next year!
This week we also had a lovely meeting with 6 mayors and representatives of 6 village chitalishte (socio-cultural hubs) in Northwestern Bulgaria - in the municipalities of Vidin and Vratsa. The occasion?
Next year we will launch 6 artistic residences in those villages - Deleyna and Sinagovtsi (Vidin), Pavolche and Gorno Peshtene (Vratsa) and Oslen Krivodol and Lik (Mezdra). That's right. They are partly funded by the so called Norwegian fund operated by the Ministry of culture of Bulgaria, but we will need some additional support since the project includes repairment work of a creative space in each of the 6 chitalishte!
If you want to support our efforts for those 6 villages next year - there's a great opportunity to do it TODAY - 29th of November! Today it is the annual GivingTuesday, when GlobalGiving matches every single donation from a huge fund it gathered - every singe donation counts much more than its amount today!
PLEASE, do support us today so we could bring better access to culture and stronger intergenerational relations for the local communities. And not least importantly - to fully finance the repairment works of the chitalishtes spaces so that they could become PERMANENT SPACES FOR CREATIVITY for local and traveling artisits.
For the repairment of these spaces we plan to buy paint, glue and other painting materialis and the labour of people, of course. We plan to buy for each space a set of wallstack, which can be creatively reorganized for different purposes (see the photos).
Please, contact us if you have some ideas or would like to know more about our upcoming processes!
Thank you, thank you, thank you for being around for so long,

Yours,

Yoana and the Ideas Factory team