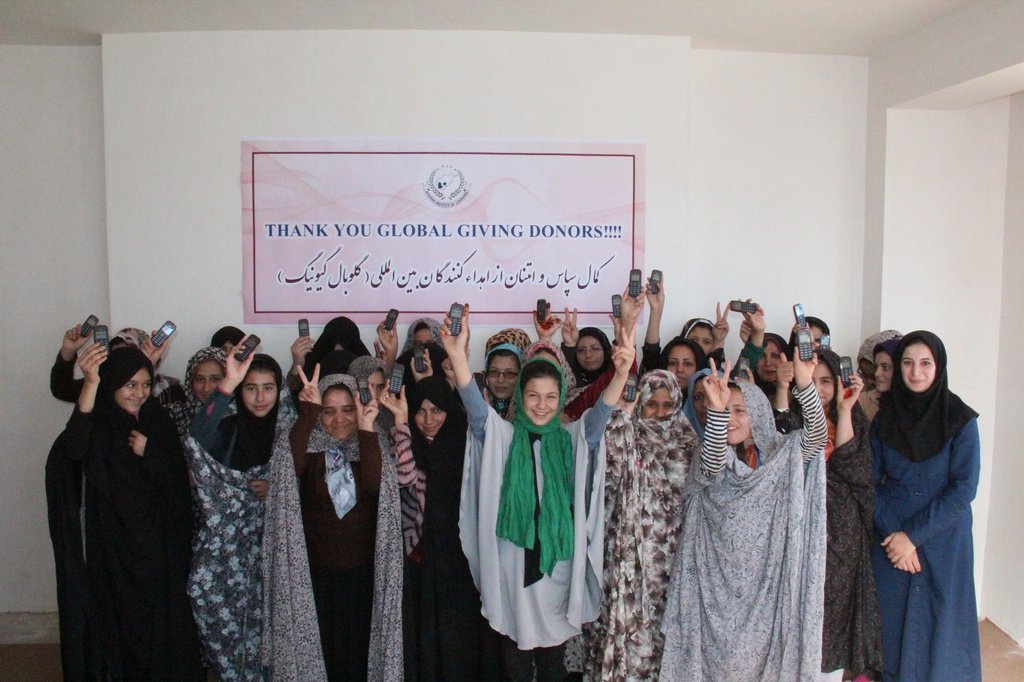 Dear GlobalGiving Donors,
Thank you so much for supporting the Afghan Institute of Learning's (AIL) various projects on GlobalGiving. Over the years, the Global Giving donors have become invaluable to AIL. Through your generous support, AIL has been able to provide Afghans with education, health care, training and more.
It is your continued support that is now allowing AIL to evolve along with the young people of Afghanistan. We'd like to share with you the story of how one young woman's life has been changed thanks to one of AIL's programs:
I am a 19-year-old woman with two children. I had always wanted to go to school and learn to read, but there was not a school close to my home. It was not safe for me to try and travel to another village to go to school, but I always told myself that if I could go to school, I would be able to get a job and reach my goals.
It was painful to me when my brother learned to read and write, but I couldn't. One day I watched some women and children who were going somewhere. When I saw that one of them was a woman who had an 8-year-old girl with her, I stopped her and said "Excuse me. Where are you going?" She answered, "A learning center has been established for illiterate women and their children recently. I am going to register myself and my children."
When I heard this, I was so happy and I said to her, "Please wait a minute. I want to go with you and start to take classes too." I joined them on their way to the learning center. When we arrived, I was so excited because I saw a lot of women there who had been learning.
Now, I can read and write and I can say proudly that I am literate. I have also learned to be healthy and to be a leader. I am reaching out and touching my wishes and goals. I thank AIL for this opportunity to reach my goals.
Thank you for the support that you give to AIL. We are so grateful to all of our supporters for their continued support of our projects on GlobalGiving. Thank you!