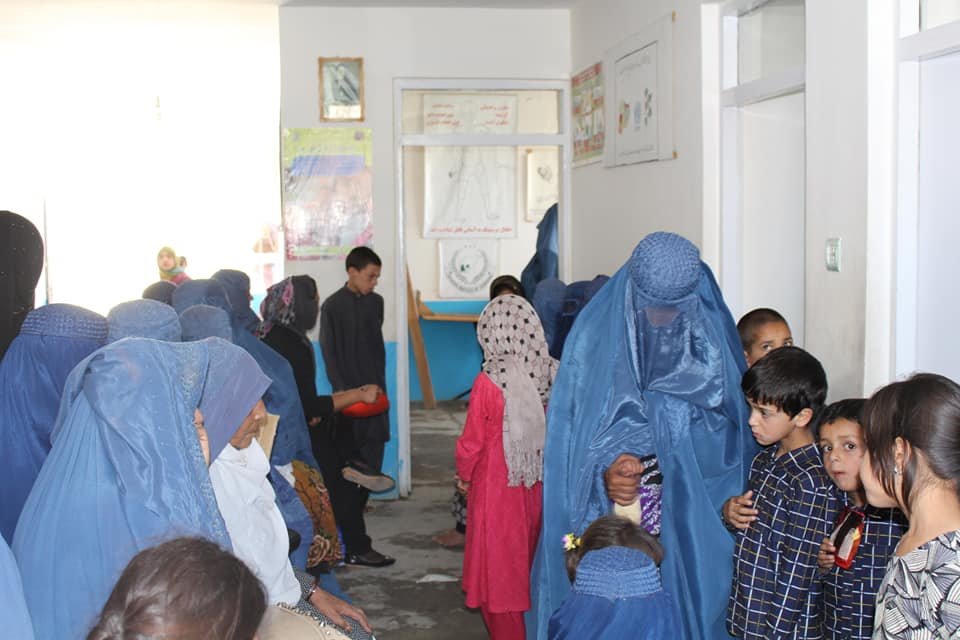 In 2010, AIL started a program called the Expectant Mother Workshop. This has turned out to be a highly effective class providing information in a 3 hour session, on safe pregnancy and childbirth and newborn care. Pregnant women attend with a helper and most go on to choose a safer clinic birth rather than the traditional home birth.
The topics covered include importance of prenatal and postnatal care, vaccinations, healthy pregnancy, problems in pregnancy, nutrition, risks in childbirth, safe birthing sites and practices, newborn needs, hygiene and nutrition. Each pregnant women receives a layette package and the helper a scarf.
Shirin said, "I live with my husband's family and work a lot in my house. I became pregnant but several days before the due date I went to a doctor and they found my baby was dead. I'm so sad it is so hard for a mother to lose her baby. When I got pregnant the next time, I went to Jaghartan clinic for a check-up. When the doctor started scanning, they realized that I had twins and both are boys! I attended the workshop so I know what to expect and what to do. I am so happy and appreciate AIL."
So far this year, there have been 4 classes for 80 women (40 pregnant women). Since 2010, there have been 112 workshops for 2,331 women (1,168 pregnant).
Thanks for your support for our work providing health education that saves lives.