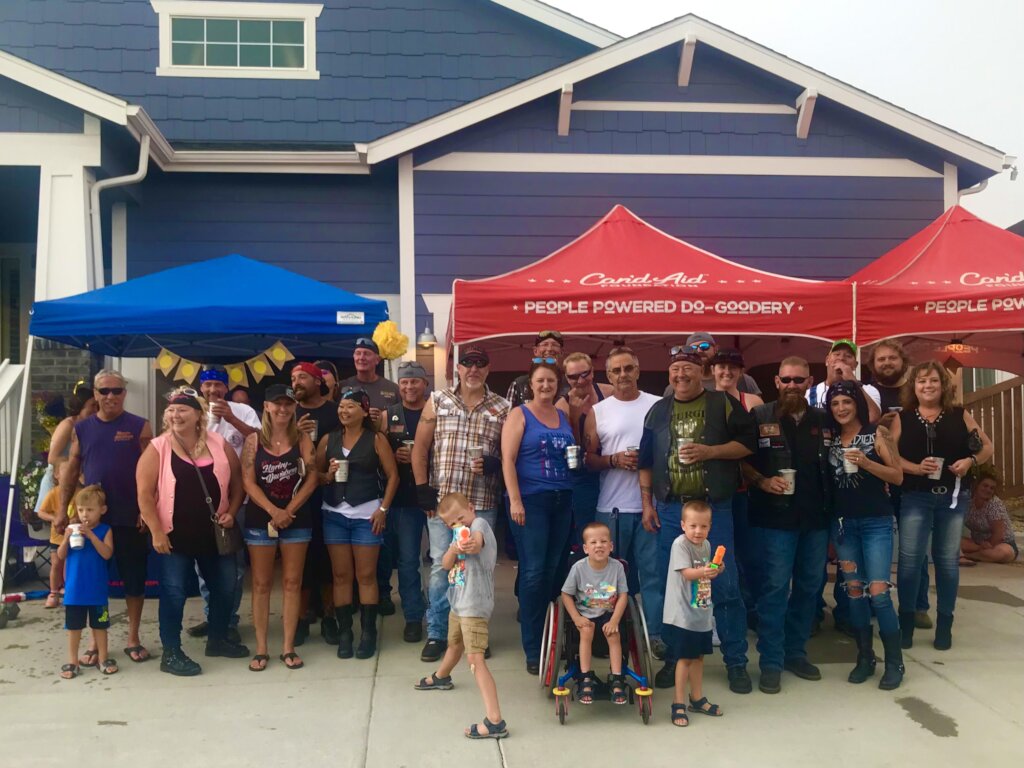 Hello Supporters!
A lot has happened since our last report - including a very successful lemonade stand fundraiser where we raised $13,000 selling lemonade, hot dogs and baked goods! Community members of all types came out in force - exemplifying Can'd Aid's mission of rallying people from all walks of life to make their communities a better place.
Can'd Aid has also been working on diversifying our funding through grantwriting efforts - recently completing requests from the Pomar Foundation, Republic Services, John G. Duncan Charitable Trust, and the Community Foundation of Northern Colordado. In addition to writing grants, we have also created a sponsorship deck (attached) for local businesses and organizations to purchase and piece of equipment, complete with customized equipment sponsorship and corporate volunteer opportunities!
See below for a complete list of updates:
4/26/2022 | Thank you to all who donated via Denver7 Gives! We are now $5,000 closer to our goal! We even received a "big check"!
5/19/2022 | Happy 5th birthday to Mack and Miles! Today, we're celebrating the twins, as well as a generous $100,000 donation from Edwards Development!
5/26/2022 | After reading a news article about adaptive playgrounds, second graders Libby, Kate, and Brooklyn were inspired to raise funds for the Berthoud Adaptive Park Project and hosted a lemonade stand and bake sale - raising nearly $900 and showing the next generation of do-gooders how it's done!
6/25/2022 | The Berthoud Adaptive Park Project was selected as the highlighted mission for kids attending Grace Place's "Breakaway Camp", where each year, campers participate in a fun competition to raise funds for a chosen cause. This year, they raised $15,000 for our project! Cultivating the next generation of do-gooders and encouraging people powered efforts to give back where you live is what Can'd aid is all about!
7/17/2022 | Our Lemonade Stand Fundraiser raised $13,000! This was truly a people-powered community effort - thank you to the businesses who donated their products and prizes, and to the individuals who donated their time, prizes and funds to make this event a smashing success!
8/13/2022 | For her 8th birthday party, fundraiser, philanthropist and all-around kind and generous kiddo, Libby, asked only for donations to the Berthoud Adaptive Park Project instead of gifts. To maximize her fundraising efforts, she also sold snow cones - ultimately raising $1,975! From the bottom of our hearts, thank you, Libby!
Links:
Attachments: