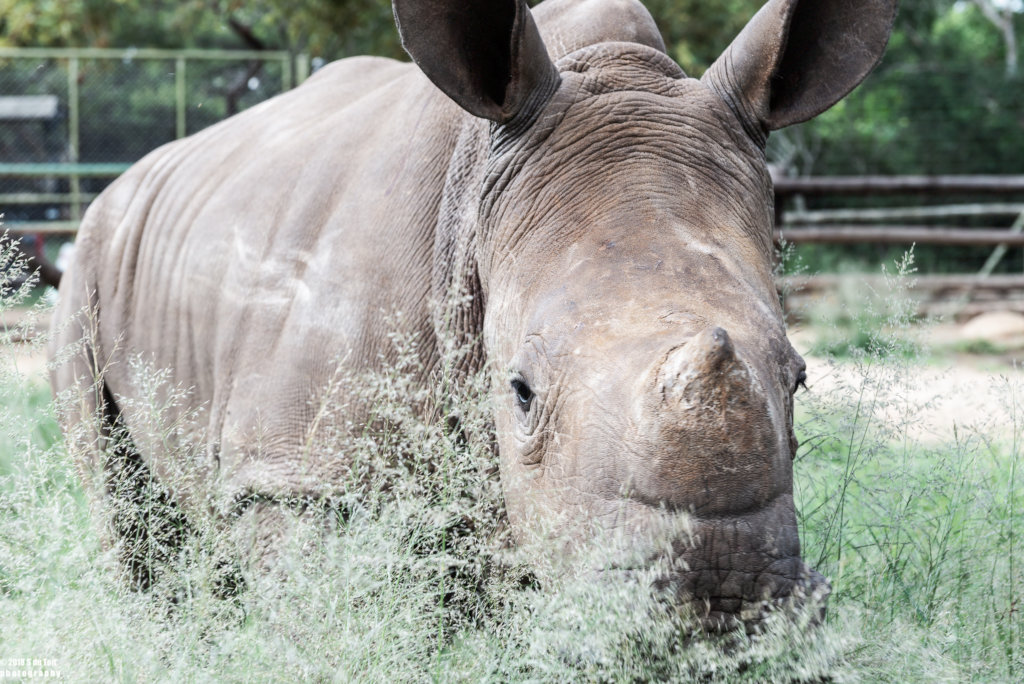 Three months has passed by so quickly, and we are proud to say that Esme has grown just as fast too, and is doing very well, thank you to everyone's kind donations and support.
In our last report, in March, Esme weighed 167KG (368 Pounds), and she is now officially too big to weigh, with our weighing machine only able to support a maximum of 300Kg's. We estimate she now weighs approximately 500KG (1000 Pounds).
We have ongoing assessments of her health, carried out by wildlife vet, Dr. Peter Rogers, who is happy with her progress and development. She is a healthy young rhino.
Esme is now drinking 22Litres of milk formula daily, over a span of 4 feedings. The curators have worked out a weaning schedule for her, and she will be officially weaned by the 01 April 2019.
Her typical day at HESC entails, feeding times at 06h00; 09h00; 15h00 and 18h00. Each morning at 8am, she is taken out for a walk around the grounds of HESC with one of her carers, and she normally stops at a certain spot that she loves for grazing and a mid-morning nap (often on the lap of the carers!). When she is ready, we bring her back to her Boma, where she enjoys a mud bath and a midday nap. A bit later in the day she is taken out for grazing in a natural environment again.
She has the most loving personality, extremely relaxed and not aggressive at all. She can be a little clumsy as she finds her feet as she grows.
David, the Anatolian Shepherd, who is her best friend, experienced her weight gain first hand, as she stood on his paw, and he had to have some time out to recover. But they are back together again, as they cannot keep apart.
We rely on ongoing donations to continue our care of Esme especially as she grows and her consumption increases dramatically too.
The monies received also goes a long way with ensuring the security of Esme and the other rhino's in our care, as this is our first and foremost priority.
Thank you to everyone that has supported Esme and HESC, no matter how small the donation, it all counts to serve in our ongoing commitment to her wellbeing.
Yours in Conservation,
The HESC Team.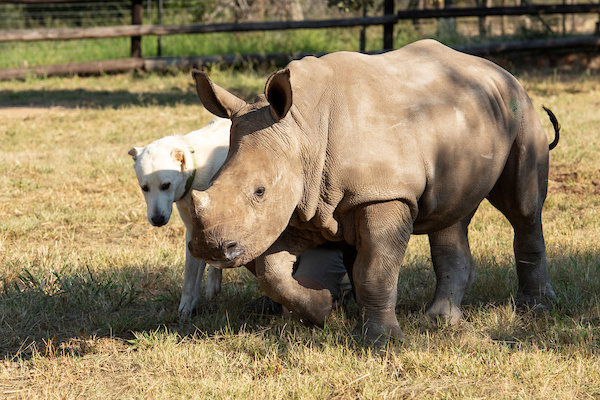 Links: