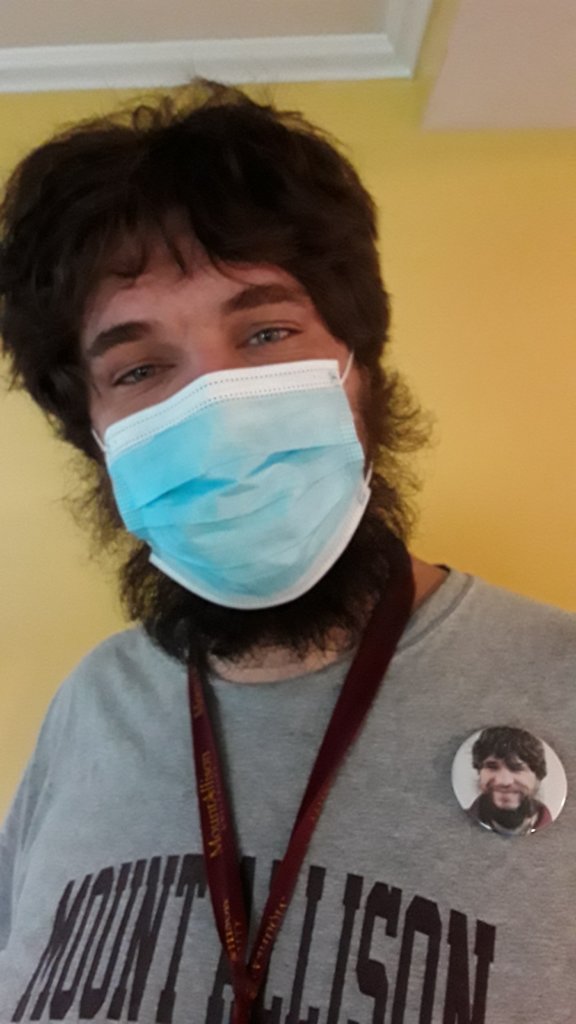 Thank you so much for keeping us in your thoughts as we all manage our way through Covid-19 challenges! We hope that you and yours are all doing well too.
We are fortunate to live in a part of the world where, through community co-operation, we have kept the worst effects of Covid-19 away from most of the vulnerable people in our region. Our program participants have been committed to following masking and distancing requirements, and for that we are proud. They have also been showing initiative to respond to emerging challenges with creativity and hard work.
If our Covid-19 numbers stay low (as they have so far) we will be running our BYOB Program in January 2021. The program has been reformatted to involve a mix of in-person and online training formats, so that distancing restrictions can be respected, while also allowing each individual some face-to-face training sessions. We are in conversation with colleagues 'across the marsh' in Nova Scotia, with hopes that some of their employment development candidates can participate as well. This way, we hope to fill all available spaces.
As with all things, keeping an optimistic attitude, and paying attention to the needs and opportunities of our world are key to success. For example, BYOB candidate, Scott, got an early start, and is being mentored as he leads a new social enterprise on behalf of Open Sky. He is taking orders for 'a button with your face on it', so that wearers of masks can be readily identified by their smiling face pin on their lapel. Scott is learning about photography as he takes photos, customer service as he takes orders, and production skills as he makes the buttons. Scott is already an expert in financial management, having completed certification in SAGE Accounting systems a few months ago.
This work experience provides Scott with good professional development. Whether he finds work as a bookkeeper or sets up his own business, these mentored experiences will have been worthwhile.
We can't wait to see what our additional BYOB candidates will come up with, when they all gather for their training in January!
Links: