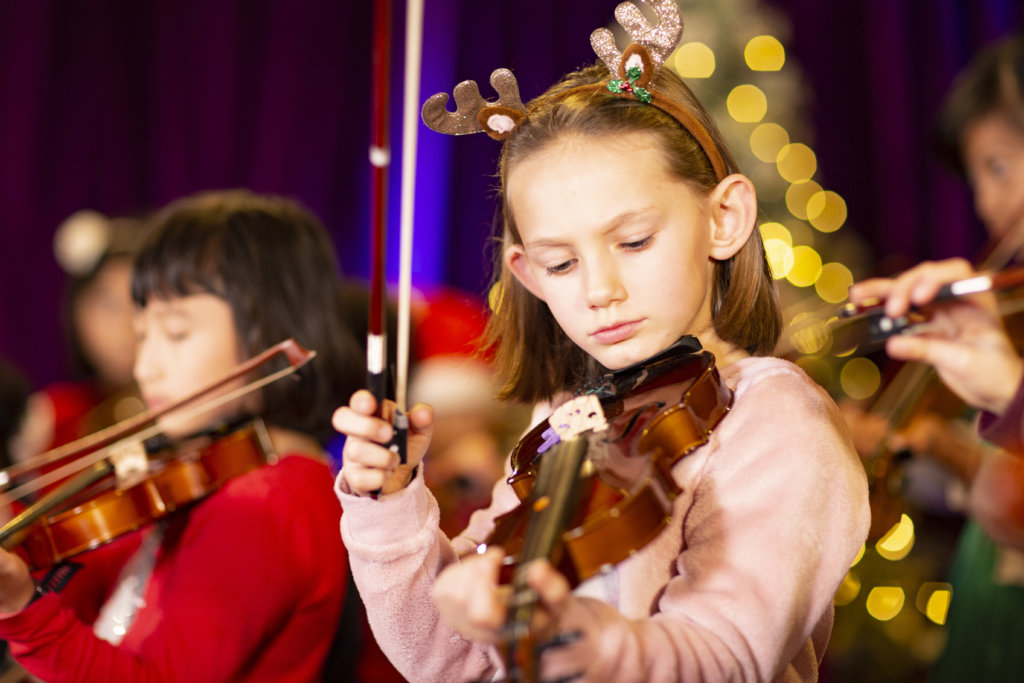 Despite entering a third national lockdown, we hope you are keeping well and wish you all the very best for 2021.
The latest government announcements have moved us firmly back into the 'online-only' music learning camp until at least the February half-term.
Whilst we miss the face-to-face learning and live performances, the positives that have come out of lockdown include the gained experience into online music directing, recording and production, and we continue to learn more each day! We have a talented, in-house production team whose skills and knowledge have filtered through to our young musicians who have acquired exceptional hands-on experience in this field.
In October, we helped mark Black History Month with our collaboration with world renowned Jazz musician Byron Wallen, who we are also lucky enough to have teaching in our Jazz faculty at World Heart Beat. Funded by the Royal Borough of Greenwich, Byron's 'Masks for Seeing' collaboration saw a presentation of West African masks and sculptures to Year 5 children in South East London. Byron's project involved deepening children's knowledge, perception and value of works of art and music from across Africa, and culminated in online musical compositions and a video showing the students' musical journeys.
Last month, we hosted a virtual live-streamed concert for Jazz Pianist, Karen Shiraishi, one of our visiting alumni from the prestigious Berklee College of Music. Karen performed in her Jazz Trio plus performing guests, all of whom are World Heart Beat musicians. Whilst at World Heart Beat, Karen was one of two exceptional students to attend Grammy Camp LA. She was also mentored in her teens by Julian Joseph OBE, Trevor Watkis, Tony Kofi and Byron Wallen. The event was held in association with Yokohama Calling, which produces collaborative arts events bringing together musicians from Japan, the UK and beyond.
All hands were on deck to produce World Heart Beat's magical virtual Christmas Concert, which consisted of two live-streamed performances showcasing a selection of Christmas classics, Themes from the Nutcracker, Jazz, New Orleans through to charming Celtic Fiddles. Thanks to our musicians, our production team and young film crew we were able to showcase performances from students aged 4 to 25 years. The Christmas Concert was watched by music fans, friends and family from around the world from the comfort of their living rooms, with over 220 tickets sold!
We were also delighted to be able to extend our Christmas Concert offering virtually to care homes across the country by partnering with Artists 'n Residents, a musical initiative set up to bring live music from talented musicians straight to care home residents each week.
Now, as we find ourselves in our third national lockdown, our young people, particularly those living in challenging circumstances, need your help more than ever to help maintain a sense of purpose, self-worth and identity during times of isolation and uncertainty. To find out how to support us, please visit our GlobalGiving BE THERE Campaign.
A huge thank you to all those who have supported us already.
To keep up-to-date with our events and activities this year, please do subscribe to our social media pages and our YouTube channel for all our latest video footage!