Project Report

| Mar 10, 2020
A new intern's experience at the canteen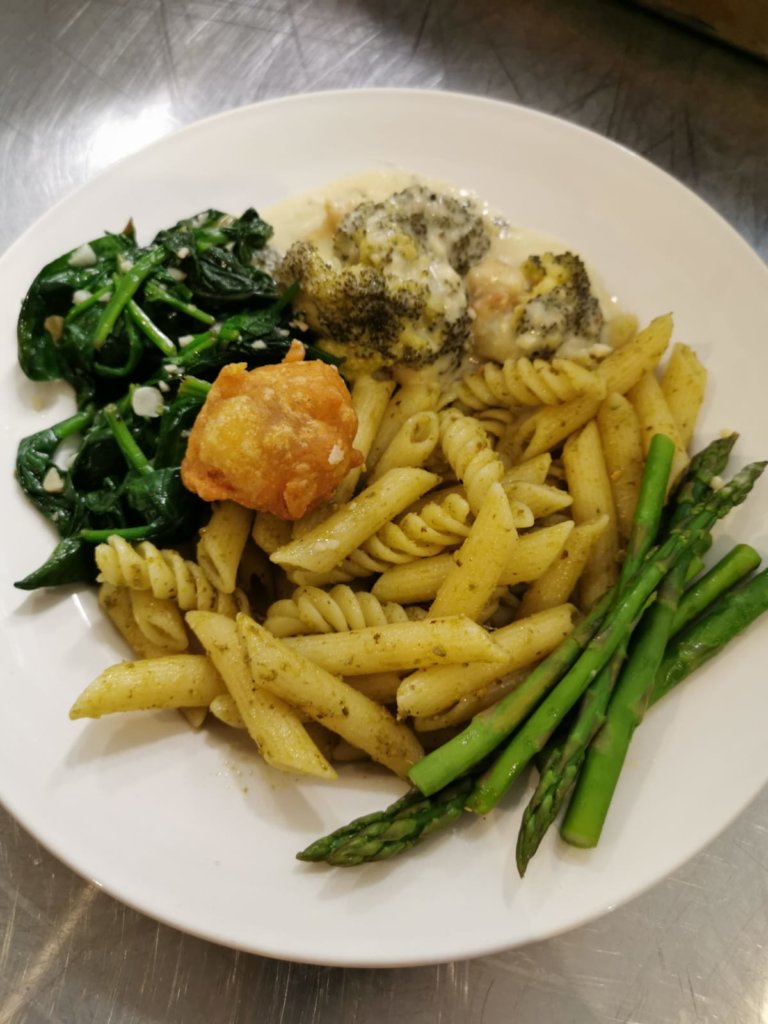 At Be Enriched, we are fortunate to have some of the most dedicated interns who are committed to our work. We recently had some new interns start, and as part of their induction, they are encouraged to spend the day volunteering at one of our canteens to see what our projects are like. Below is the experience of Anna G, one of our office interns.
------------
I recently moved to south London and in the fast-paced rhythm of the city I was struck with a feeling of disorientation. With so much happening around me the city had overloaded me and I was losing the ability to understand the issues, as well as the positive forces in my community, an experience which I'm sure many are familiar with. For me it was time to seek out the people working towards positive social change and that's when I found Be Enriched.
Last Monday I helped to cook a community meal at Be Enriched's Elephant & Castle canteen. The day started with 4 large bags of vegetables, 3 volunteers, 1 Canteen leader, and lots of motivation. Within seconds the 4 of us had looked at the miscellaneous fruits and vegetables, put together a 3-course menu, and set ourselves to cook for 30 guests.
Although I've volunteered in similar projects, my experience at Be Enriched's canteen was incredibly different. The process of cooking and serving healthy meals from surplus food remained the same, but the feeling of genuine community and the perspective it gave me on my new home was so much warmer than I could have expected. Volunteers and guests were not divided by judgement, background or hierarchy, and in a small pocket of time the rush of the city faded as a community came together to talk, eat, and share a genuine appreciation of the food which had been cooked.
The main thing I noticed about those attending the meal was their positivity- regardless of background everyone seemed to be smiling and happy to tell each other funny stories about their week. There were some groups which knew each other from regular attendance at the meals but they warmly welcomed newer people into conversations with real interest in what they had to say.
Over the day I was given cooking tips, a boost in confidence in my cooking skills, friendly conversations, laughter, and a filling meal. Nobody there felt powerless to enact change as by the simple action of cooking, eating, and talking everyone was doing their part in combatting food waste, food poverty, and social isolation.