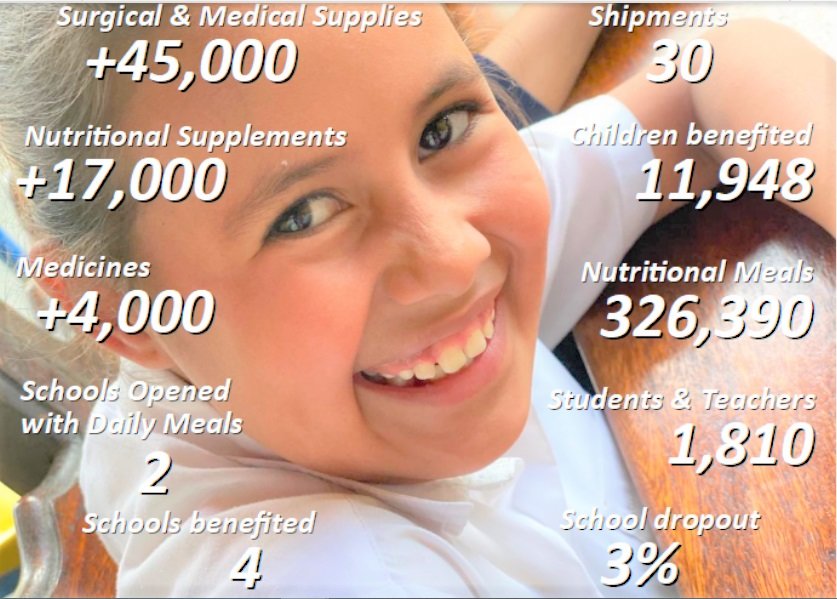 Curious about how we finished 2019?
We just released our 2019 Annual Report which includes in great detail all the challenges, accomplishments, and overall financial and statistical results.
Of course, our greatest accomplishments are both the smiles you put on thousands of children and families under vulnerable, underprivileged conditions, and the lives we saved thanks to your continuos support.
Needless to say the positive impact on the doctors, caregivers and overall hospital staff at the Jorge Lizarrage Pediatric Hospital. Like our children, they know they can count on us to provide the best medical attention.
We still have so much to do, but together we can continue bringing hope, love and support to all those newborns, infants, school-age children, families, teachers, hospital staff and everyone under our programs.
Thank you once again for trusting on our work!
PS. Please see below our 2019 Annual Report as an attachment.
Links:
Attachments: