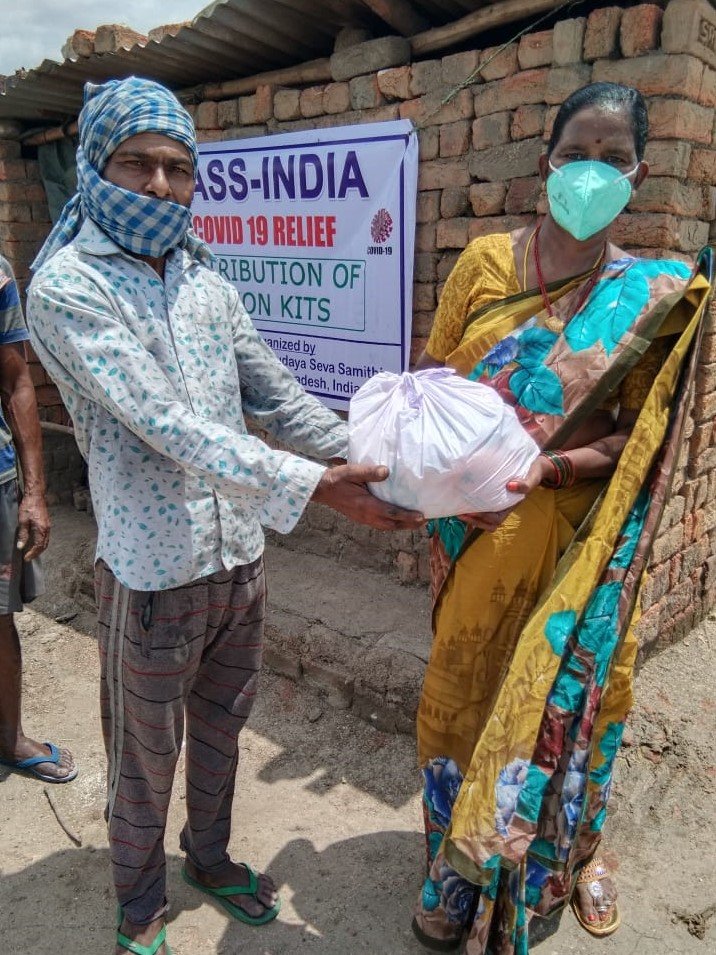 Dear Friends
Hope you and all your family are well and stay safe during this Covid pandemic unpredictable time.
BASS India is unable to continue the fourth batch works site school for seasonal migrated families at brick industries, Choutuppal area, which was started from the second week of January 2020. But due to Covid 19 lockdown worksite school has been interrupted and stopped from April 2020.
350 families along with more than 120 children are migrated from Odisha state to work in 12 brick industries at Pedakonduru village of Choutuppal, Yadadri District for a period of 6 months from January 2020 but due to Covid lockdown all the migrated families are also locked and unable to go back to their native villages until August 2020.
Unfortunately, all the families do not have any work and struggle to get a meal every day and no income. BASS staff Mrs Kalavathi, Mrs Knathamma along with the Vice President of BASS Mrs Sathya Haveela effectively organized essential food commodities and sanitary kits to the seasonal migration of locked families and local communities three times. Still the Covid lockdown is continuing with relaxed restrictions. And the Covid positive cases are enormously increased every day and India is at 3 position in the world on Covid Positive cases but the recovery rate is much better.
Some of the migrated families and their children are still staying and unable to go back to their homes and the works are started. All past 6 months are not able to get any income for the families without work and at high risk of starvation as well as unable to go back to their families. In this situation BASS is continuously distributing ration kits to needy families with our limited resources. All the seasonal migrated families living very depressed in their small huts without work and no food.
We did not receive any donations for this project for a long time, I humbly request you to kindly consider making a new donation to 350 families to get more essential food supplies during these Covid lockdown days.
We are also very happy to inform you that the disbursal issue for our organization has been solved from GlobalGiving and your donation will immediately receive, please check as the notice is removed from our donation area.
Please kindly share and support to help the seasonal migrated families with essential food and support to go back their native villages
Thank you with gratitude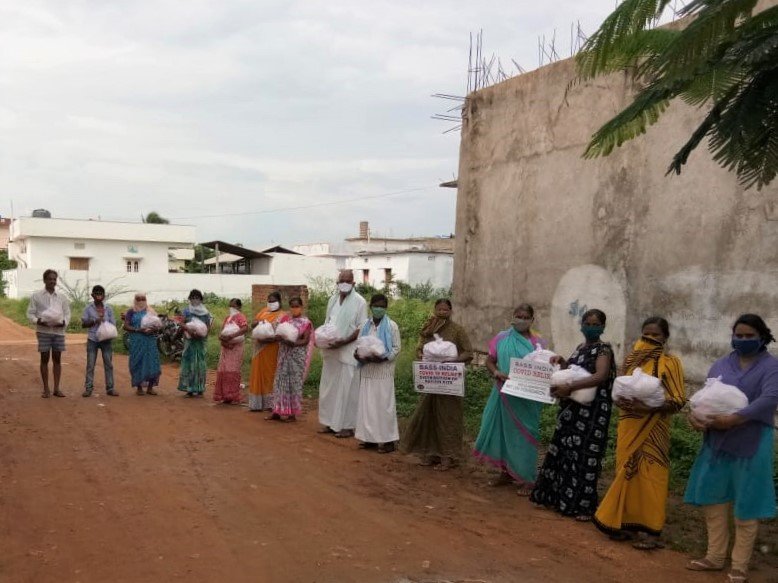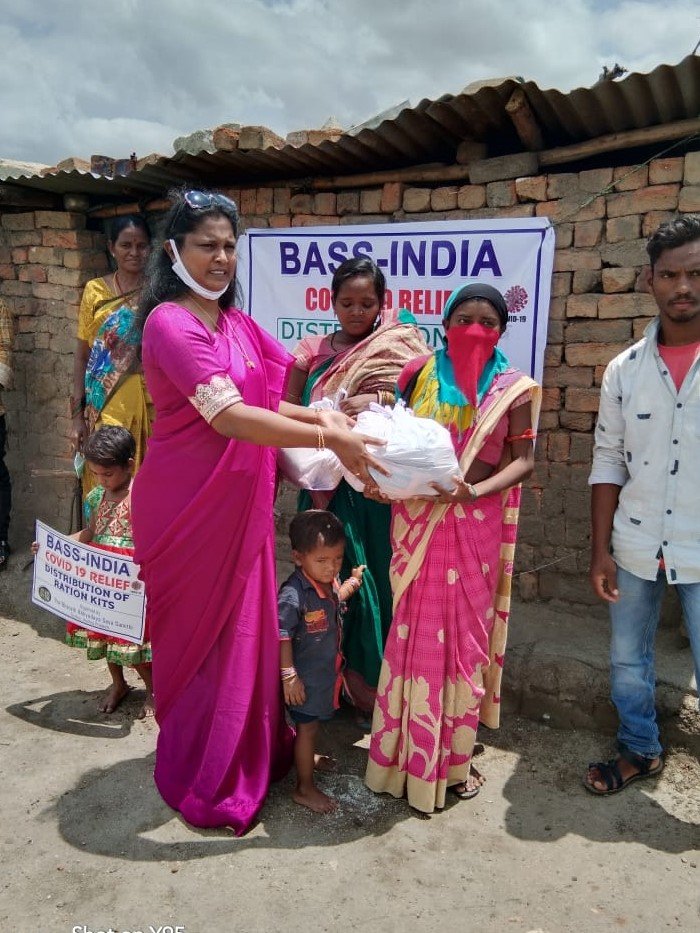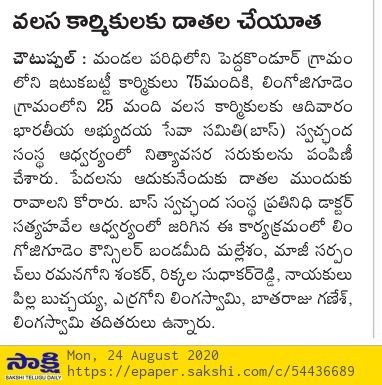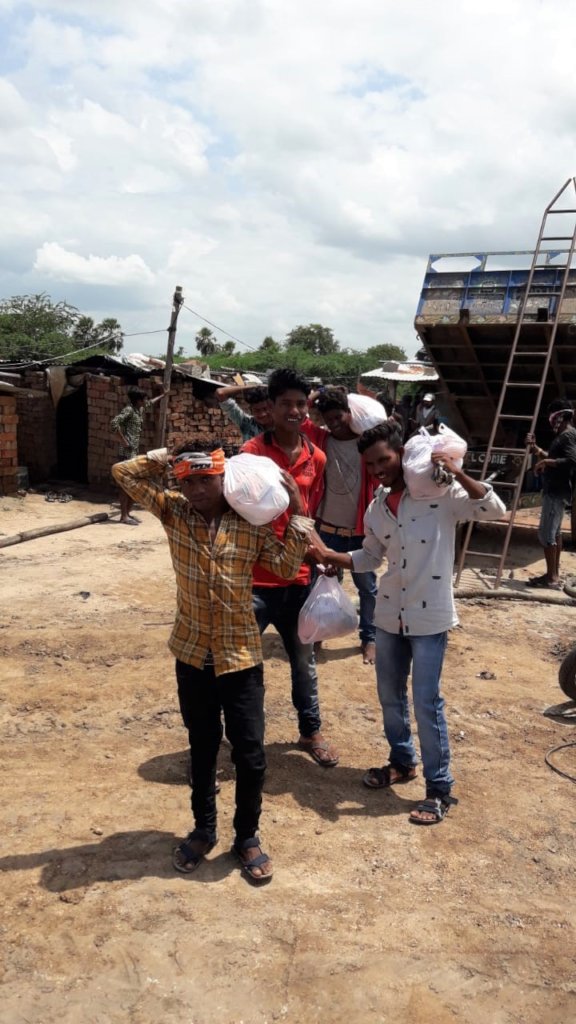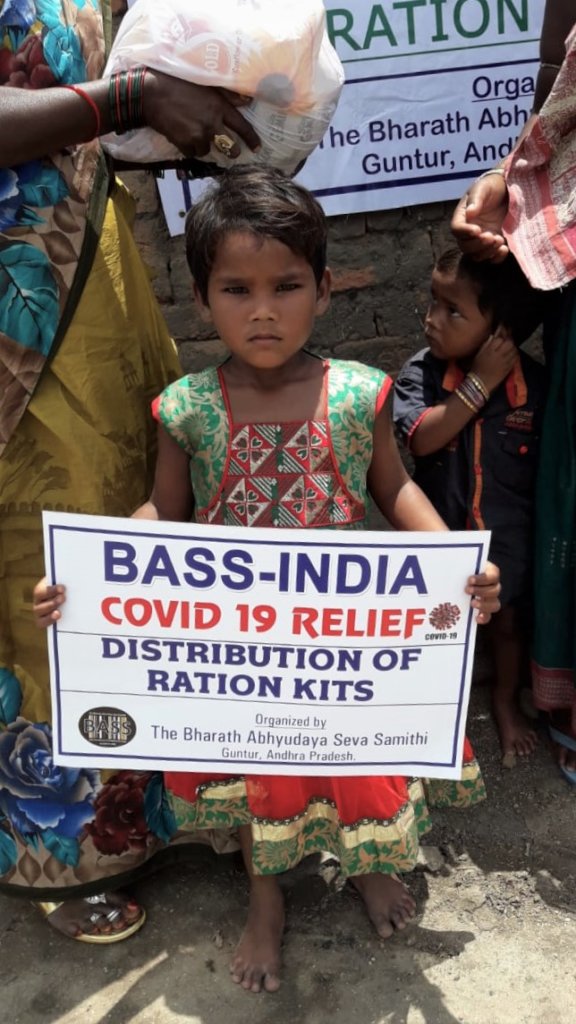 Links: