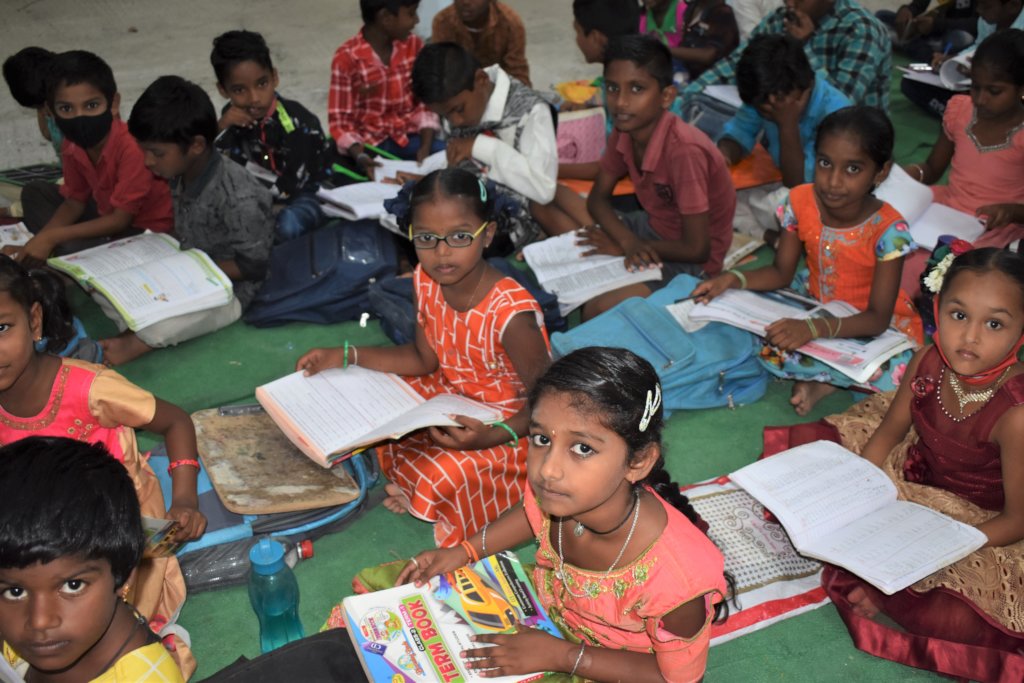 Dear friends
Greetings and good wishes to you from BASS, India
Thank you so much for your kind generous continuous support to the children with us through this project for the last 9 years
Unfortunately, the academic year 2021 is also interrupted due to covid 19 second wave from April 2021. All schools and educational institutions run only for four months this year and stopped due to highest covid infections in India as daily reaching 4 lakhs positive cases and 4000 deaths. Therefore, again the lockdown is implemented throughout India as well as in Andhra Pradesh also. Government has been declared that all students of Primary, high school and +2 courses were passed and promoted to next classes without conducting annual exams. April, May and June are the severe dangerous months in India due to highest infections and deaths throughout India as well as in Guntur also.
At present the covid infections are slower down but not stopped yet. Moreover, expect a third wave in India, which will be more effective to children. Still night time lock down is implemented as well as cluster level full lockdown also implemented where more covid positive cases are recorded.
BASS schools centres are also closed and we are actively distributing monthly essential food ration and hygiene kits to children and their families. As you know, most of the children from our school centres are very poor and their families are daily wage workers but for the last one and a half years they have lost work due to covid lockdowns. And all schools closed so the children too were not able to access daily mid-day meals from school. Therefore, children are at high risk of starvation currently and who are just staying at homes without any tasks.
Currently the covid infections are decreasing as daily 200 covid infections only registering in Guntur district and the government of Andhra Pradesh is going to reopen the schools from 16th of August 2021 for the new academic year 2021-22 if infections are not increased.
Already our teachers and staff members are daily attending schools without children in the classrooms but they visit families and make aware children and their parents on covid appropriate behaviour, importance of vaccination and wearing masks, proper hand washing and social distancing. And also distributing nutrition food and essential food groceries to their families.
We humbly request you to kindly support the children and their families to give urgent food groceries and operational costs of our three schools centres for this new academic year.
Please kindly support children's books, education material, uniforms and mid-day meal programs.
Hopefully the schools will not disturb again anymore and continue with all your generous support
Thank you so much
with gratitude