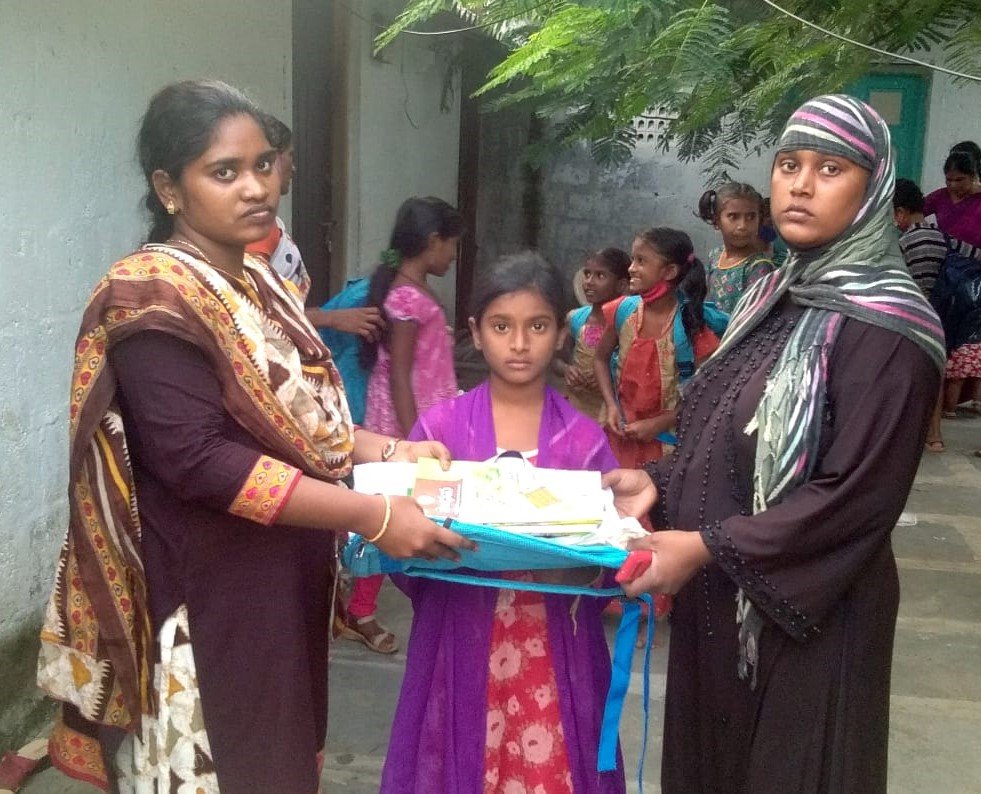 Dear Friends
Greetings and good wishes to you from BASS, India
Thank you so much for your kind continued support to the project for continuation of three schools situated in three remote slums in Guntur.
We are very happy to sending our love and Best wishes for the Christmas and New Year 2021
We Hope you and all your family members are safe and protected from COVID19 . We are always thinking about you for your safety and protection from Coronavirus.
I am very sad to submit that the academic year 2020 is almost completed without classroom education due to Covid Pandemic. Since March 2020.
All schools are closed and not started yet even though the high school education 9th and 10th classes started but children are not attending classes because they are afraid of Covid contraction.
Most of the slum families are still not getting any regular work and unable to feed their families with three meals daily. Starvation is going on everywhere with the severe effect of Covid even though the Covid severity is less and the recovery rate high in Guntur district. So far 650 Covid positive people died and 73802 positive cases recorded only in Guntur district up to 12th December 2020. Currently on average 100 new positive cases are registering and still dangerous diseases negatively impact the lives of all the human beings.
At this unfortunate Covid emergency pandemic situation BASS India is continuously operating Essential Food ration and sanitary kits distribution to the children and their families in three project slum locations and also to many other areas in Guntur District. We are organizing monthly ration distribution to all the children including rice, dal pulses, cooking oil, what powder, breakfast items, eggs, bathing soaps, toothpastes and face masks with all your support. We are also sensitising and educating the children and their parents on covid prevention methods through household visits and individual counseling with our volunteers and staff.
Still primary level schools are not started and children are staying at their homes only without care and education. And they are not able to access enough food daily due to no income for their parents.
Thank you so much for all your continuous support, we are regualalry receveing your help without any issues.
I humbly request you to kindly make a new donation during this christmas season to provide continuous distribution of essential food ration kits to children and their parents to save their lives from starvation during this covid pandemic.
with Gratitude
Happy Christmas and Prosperous new Year 2021