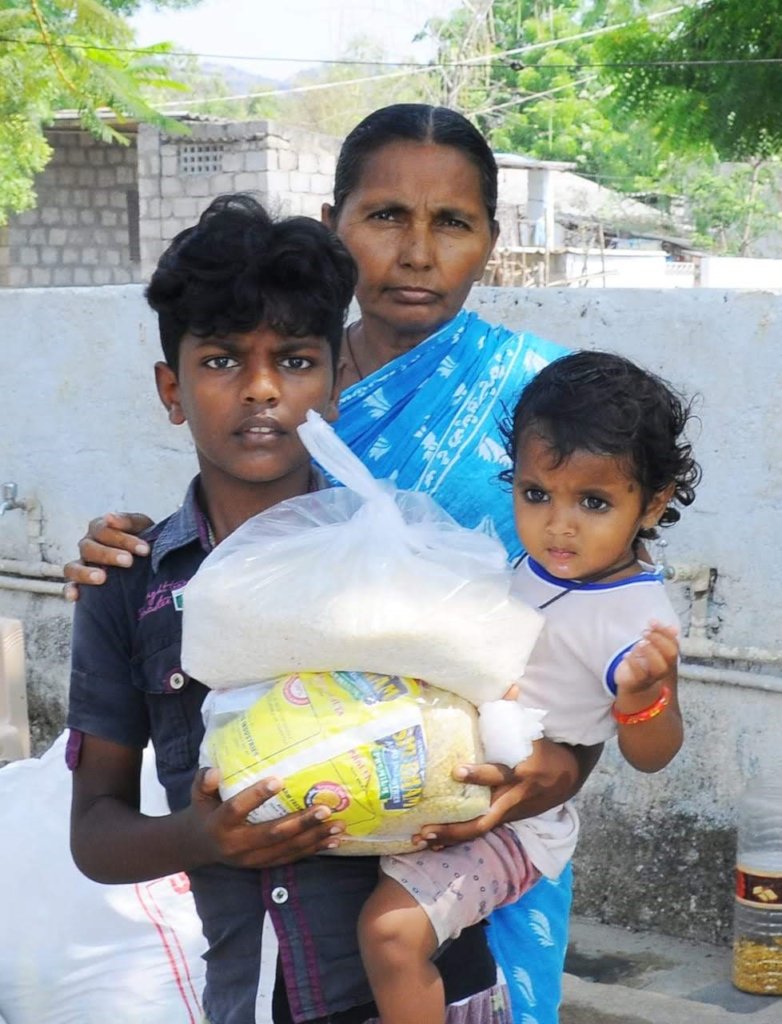 Dear Friends
Greetings and good wishes to you from BASS, India
Thank you so much for your kind continued support to the project for continuation of three schools situated in three remote slums in Guntur.
Good News that BASS GlobalGiving funds disbursal issue (Indian NGO Partners) is solved for us and kindly check at the donation place as the notice is removed. Now no worry for your kind donations, all donations will reach us immediately.
I Hope you and all your family members are safe and protected from Covid 19. We are always thinking about you for your safe stay for protection from Coronavirus.
I am sad to inform you that due to coronavirus all the schools are closed since March 2020 and still not opened. As you are aware that India is seriously affecting Covid 19 as thousands of people are getting Covid positives. India has already reached third place of Covid positives in the world but the most serious issue is Guntur district, where we are living and the project is implementing is one of the most Covid affected districts in India. Every day at least 750 average Covid Positive cases registering as of today total 24940 Covid positives cases and 275 deaths recorded only in Guntur district.
The lockdown is still continuing partially with relaxed restrictions as shops can open from morning to until 12 noon only but people can go out as per their needs. But many people lost their employment either daily wage or private jobs and still no work starts. Thus, most of the families are at high risk of starvation and also affecting coronavirus. Moreover, children are the victims as they are not having sufficient meals every day due to all the earnings in the family being exhausted. Due to closing of school's children are not able to access mid-day meals since March 2020.
At this unfortunate Covid emergency situation BASS India is continuously operating Essential Food ration and sanitary kits to the children and their families in three project slum locations and also to many affected areas in Guntur District. So far 2850 vulnerable families received the essential food rations kits from BASS. BASS updates all the relief distribution reports to the Guntur district Covid Relief Wing from time to time. BASS members and volunteers are effectively operating the relief camps with social distancing and home delivery methods with Covid protection and awareness.
We are very sad to inform you that the Covid 19 is troubled and negatively impacted many children's lives and the teachers in the project. Hopefully the coronavirus will reduce and stop in India and the government of Andhra Pradesh proposing to reopen schools from 5th September 2020. But the need is so high for Covid protection, feeding with immunity boosting to all the children and staff in our project.
Therefore, we humbly request you to kindly make a new donation for this project to provide immunity boost food supplies with sanitary kits. Every child needs a special immunity boost kit of dry fruits, nuts, wheat, pulses and medications like vitamin compounds, minerals and fruits and sanitary items to protect from Covid. One kit cost $15. We need to provide the immunity boost kits to many vulnerable children who are at high risk of starvation and contraction of coronavirus.
Please support again during this corona emergency time to provide urgent immunity boost food supplies to children.
Thank you so much
with gratitude