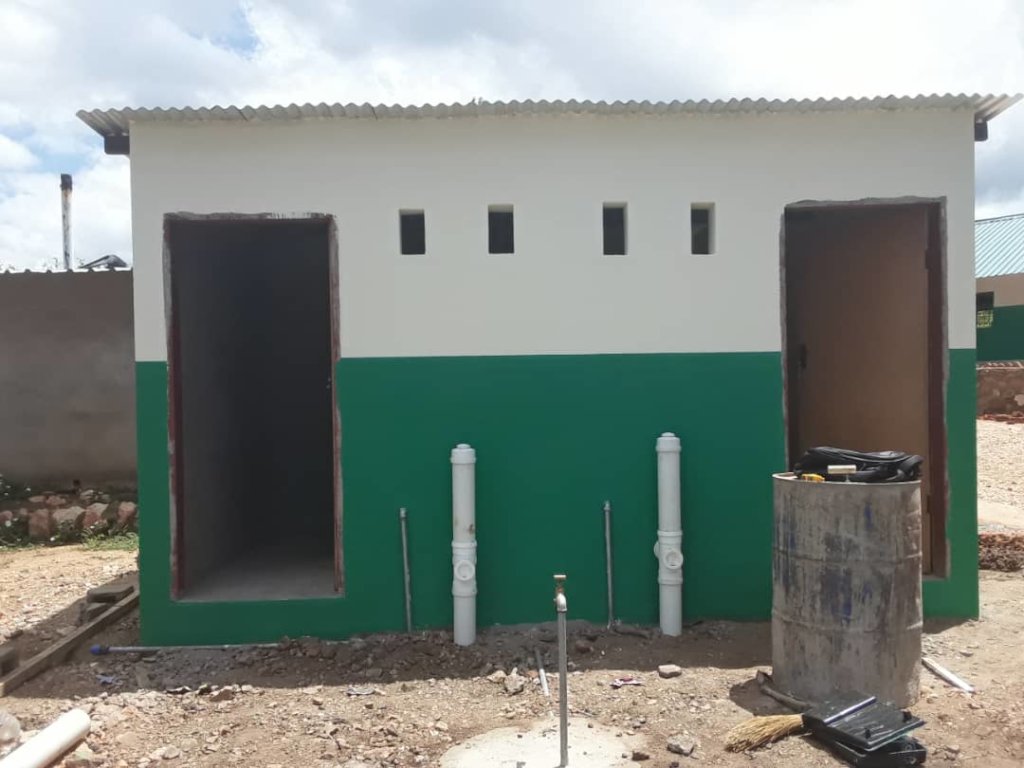 The whole Zambia, the town of Siavonga and the Community School Katulumba are experiencing a situation very similar to the one in many countries: preoccupation and sense of uncertainty.
Altough the numbers of Covid-19 in Zambia are lower than in many countries, the situation is very delicate. In order to prevent as much as possible the spread of the virus, a lockdown is present since mid march. Schools are closed, and in the summer they resumed only for 7th graders, who need to write their exams before year's end.
The country is not prepared to face a pandemic in the magnitude that hit developed countries: it would be a tragedy.
The good news is that the 7th graders (and the teachers) have at disposal the two new toilets, of which you can read the details in the previous report: two flush toilets, with a septic tank are ready to be used. A very convenient timing, in a circumstance where hygiene is more important than ever.
Regarding the next steps of the project, after the immense progresses made before the summer, we are now in the process of collecting enough money to start with the first (of two) sanitary block (8 flush toilets plus 7 basins).
This future works require more funds than the previous ones, and the construction will start as soon as there are enough funds to build the fundations for the toilets' block.
Due to the emergency of Covid-19, in the last months many donations were given to Covid-19 related projects; now, that in many countries the emergency is fortunately over, we start to see donations flowing again on this project: thanks!
We really hope that, in the next report, we can share with you the beginning of the 1st toilets' block construction!
To resume quickly the situation of the Katulumba school: until one year ago, before this fundraising campaign started, 600 children and 9 teachers shared 3 classrooms and 8 latrines - the same facilities built to accomodate 84 children more than 10 years ago. In this last year, thanks to the generosity of our donors, the 4th classroom was finished and two (flush) toilets (and their septic tank) were constructed and are now ready to be used - one for the boys, one for the girls! They can now be used by the 7th graders back to school and, when the school will finally resume for all the pupils, will be used by the children with sensitive issues such as girls on their period or those with fragile health.
With your continuous support we will reach our final goal - building another 16 toilets and 3 additional classrooms.
Education is a privilege and every effort needs to be spent to ensure the right and opportunity is offered to every human being. We are building the future of the Katulumba School children, one step at a time.
Thank you for building with us a better future!