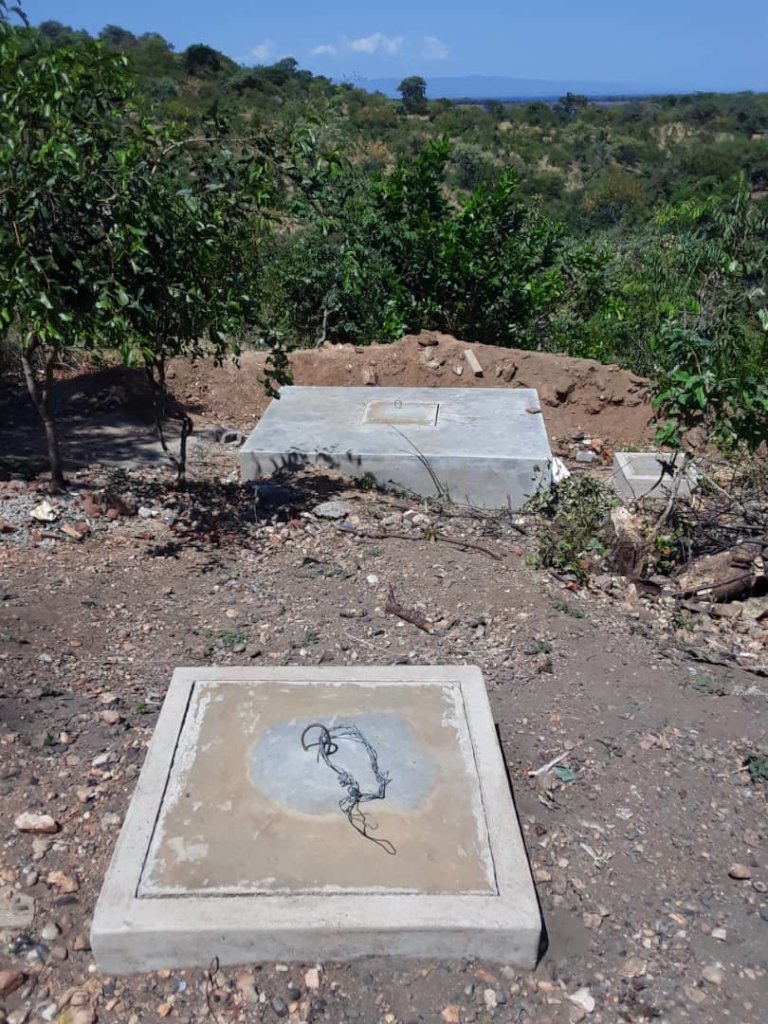 It is with great joy we are writing this report as immense progress has been made. Although the schools are closed in Zambia due to the Coronavirus, the construction works continues.
As you may remember, Katulumba school, in spite of the devotion of the teachers, struggled to function smoothly, as it lacked the space to accommodate the growing number of children and did not offer basic sanitary facilities such as toilets: 600 children shared 3 classrooms and 8 latrines.
However in the last few months a lot has changed, thanks to the generosity of you, our donors. In the last report we showed you the septic tank (to serve the first two toilets) under construction. Now the septic tank is finished and the two newly constructed (flush) toilets are ready to be used - one for the boys, one for the girls.
Waiting for more funds to accumulate to build 2 toilet blocks (8 toilets for girls, 8 for boys), these first two toilets will be used by the children with sensitive issues such as girls on their period or those with fragile health.
Another great news: the 4th class room is also finished and ready to be used! Once the situation with the Coronavirus outbreak subdues and the schools can open again, the students will find a much more suitable environment to learn.
With your continuous support we have come closer to our goal: building another 16 toilets and 3 additional classrooms.
Education is a privilege and every effort needs to be spent to ensure the right and opportunity is offered to every human being. We are building the future one child at a time.
Thank you for building with us a better future!