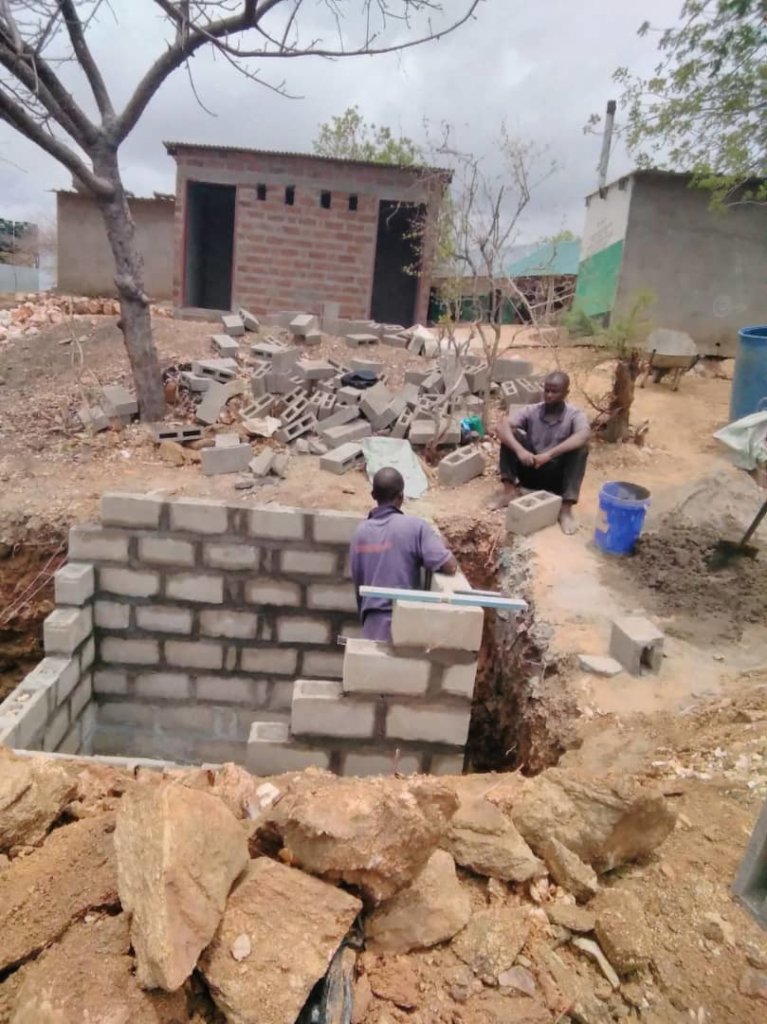 Dear friends of the Katulumba Community School at the Fishing Camp in Siavonga, Zambia!
First of all, happy new year!
As you know from the project and our previous reports, the Katulumba school in Siavonga lacks the minimal standard for teaching: three classrooms and eight latrins for more than 500 children. Our - PTA of Katulumba School, the Fishing Camp community, the Education Office of Siavonga and the Guardavanti's team - plan is to build toilets to minimize the epidemic risk, and to enlarge the school to properly accomodate all the pupils.
As you may remember, in October the first 2 toilets (one for boys, and one for girls), were being built, lacking the septic tank. This latter was almost finished just before Christmas; the photos show the works at the end of Novemeber. There were some delays due to the excavation works, as the contractor started some weeks later than expected. Once the excavation was done, builder and the community did the building works. The bricks are made on site by the community, as it is cheaper than buying them: thanks to your donations, a mould, cement and sand has been bought, and the community, eager to contribute with their work to the project, moulds the needed bricks.
After Christmas a new tranche of collected donations has been sent to the school, so that the first toilets can be finished, as well as the 4th classroom: the works to finish it will start as soon as the toilets will be ready.

With your continuous and generous support we will be able to build all the needed 16 toilets, and the 4 additional classrooms.

Please continue to follow us, to support and share the project among your friends.
Sincerly
Licia
for
The Katulumba Community school and the Guardavanti's team