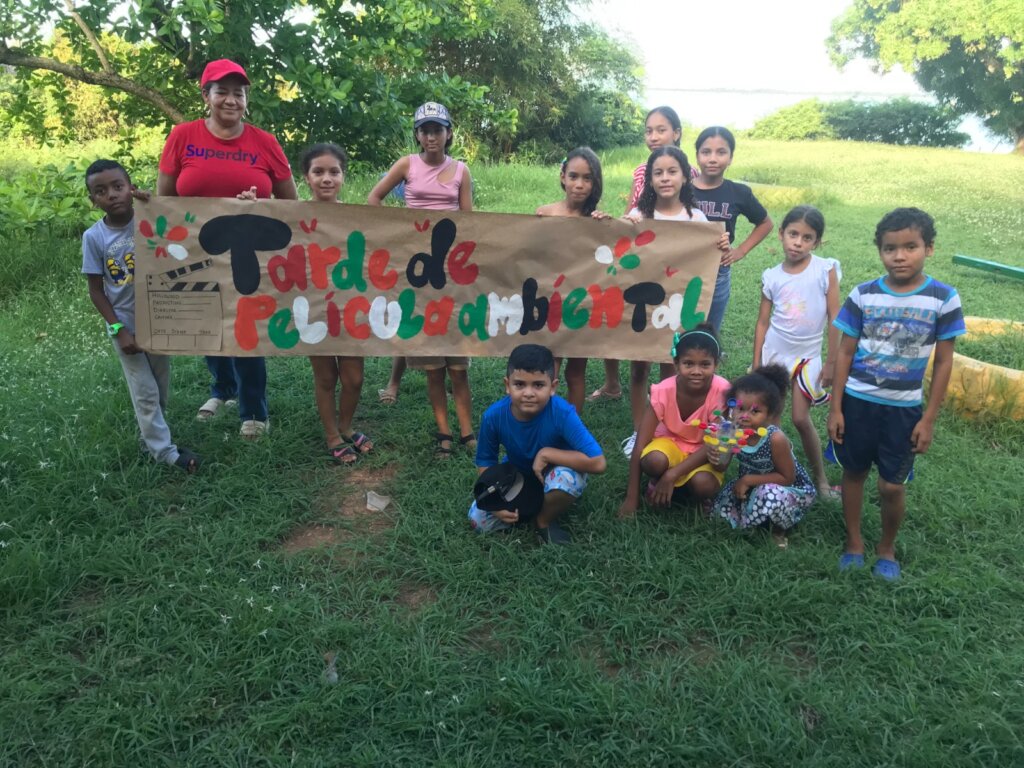 Our utilization plant grows more every day, thanks to your contributions we managed to remove from our streets and Ciénaga during the first five months of the year 2023, twelve tons of usable material, this material before contaminate our streets, waters and its final destination, and it was fluvial contamination.
How we have achieved it:
We have a figure called Eco Warehouse, in which thanks to the valuable donations, we receive in kind and cash, we provide the Eco Warehouse with items that are mostly difficult for the population to acquire, such as: clothing, toys, school supplies, products for the kitchen and home. The population only has to take the recyclable material and exchange it for the product they need is most.
Our children are the greatest managers of this initiative, through talks that we give in schools and colleges, we teach them the importance of recycling and they are our spokespersons with families.
Our environmental seedbed is more and more welcomed by our young people, in the environmental seedbed is which we teach them the importance of recycling and the cycle of recycled products, their participation is active and they are our great ambassadors to disseminate information with the population.
We not only capture the recyclable material, we also compact it and transport it to a transformation plant where it is converted into fibers to give it a second chance of use.