Project Report

| Feb 3, 2022
An update on your donation to the Australia Wildfires Relief Fund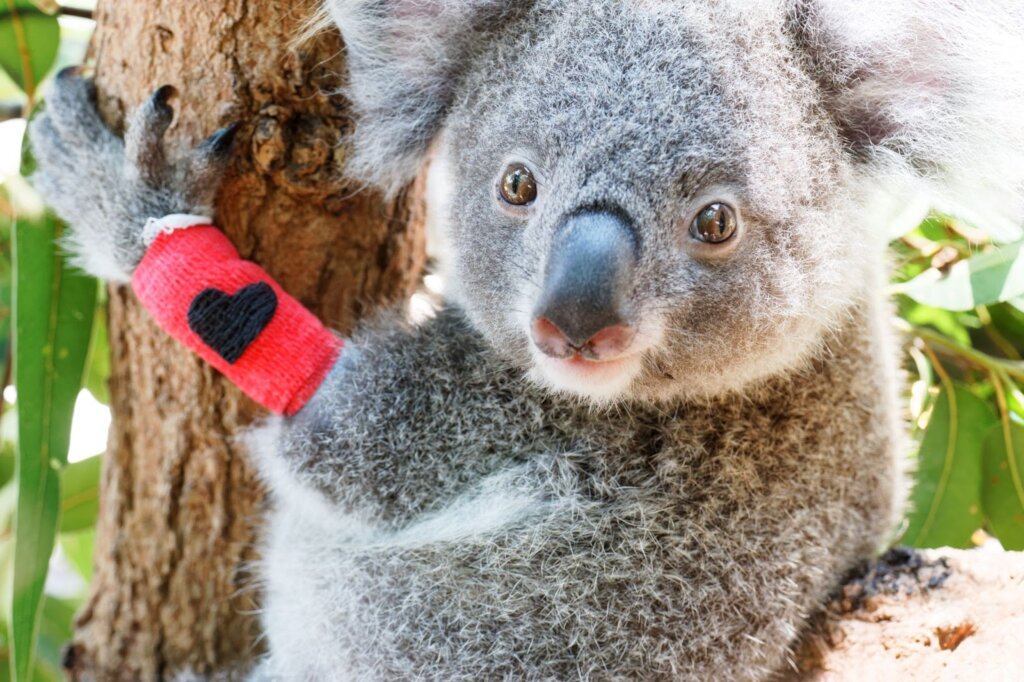 Two years ago, the world was gripped by the terrible images showing the devastating fires across Australia. A lot of progress has been made since then to help communities and ecosystems heal, but the impact of the 2019-2020 Black Summer fires will take many more years of recovery.
Thanks to your generous donation to GlobalGiving's Australia Wildfires Relief Fund, our trusted nonprofit partners in Australia continue to drive the recovery process.
Since our last update to you, the GlobalGiving team has delivered more flexible funding to our partners. In 2021, we made US$950,000 in grants from this fund to 12 trusted partners across Australia to support long-term fire recovery.

Here is a snapshot of the vital recovery work led by three of our incredible nonprofit partners:
Firesticks Alliance Indigenous Corporation is an Indigenous-led network that aims to reinvigorate the use of cultural burning by facilitating cultural learning pathways to fire and land management. These traditional approaches to fire and land management can be valuable in preventing and limiting the types of fires we saw during the 2019-2020 fires. The organization is preparing to bring together women from bushfire-impacted communities in Australia to participate in a national Indigenous women's fire workshop this year. The workshop will affirm the importance of Indigenous cultural fire management practices and serve as a safe space for women to connect and learn together. You can read more about the organization in this recent profile in Vogue!


Conservation Volunteers Australia (CVA) is restoring the habitat of native woodland bird species in the Mount Lofty Ranges in South Australia after vast devastation from the fires. With nearly 40 years of experience preserving and protecting nature in Australia, the organization is addressing the concerning 45% decline in woodland bird species in this area—a decline sped up by the bushfires. CVA is engaging with community members and landholders to expand appropriate woodland bird habitats on their properties.


Serving more than 300,000 people in New South Wales, the Northern Rivers Community Foundation is reaching grassroots and local community groups through its community grant programs. With support from GlobalGiving, the foundation is funding an additional 16 local groups working on recovery, resilience, and regeneration of bushfire-impacted areas and communities. One of its local partners, Friends of the Koala, is propagating and distributing 20,000 native trees, shrubs, and grasses to landholders to support ecosystem recovery and regeneration—with a special emphasis on koala food trees.
Thank you again for your incredible generosity! Because of you, GlobalGiving can remain committed to long-term, community-led disaster recovery. You can find the full list of 2021 Australia Wildfires Relief Fund grantee partners at the end of this report and learn more about our disaster response work in our 2021 Year in Review.
With gratitude,
Chase + the GlobalGiving team
List of Grantees:
Community Foundation For Tumut Region
Northern Rivers Community Foundation
Community Foundation For Albury Wodonga Region (Border Trust)
Into Our Hands Community Foundation
Mumbulla Foundation
The Southern Highlands Foundation
Upper Murray Innovation Foundation
Alternative Technology Association (Renew)
Community Foundations Australia
Australian Rural Leadership Foundation
Conservation Volunteers Australia
Firesticks Alliance Indigenous Corporation