Project Report

| Dec 15, 2021
Did you say 15 years? Check out these videos...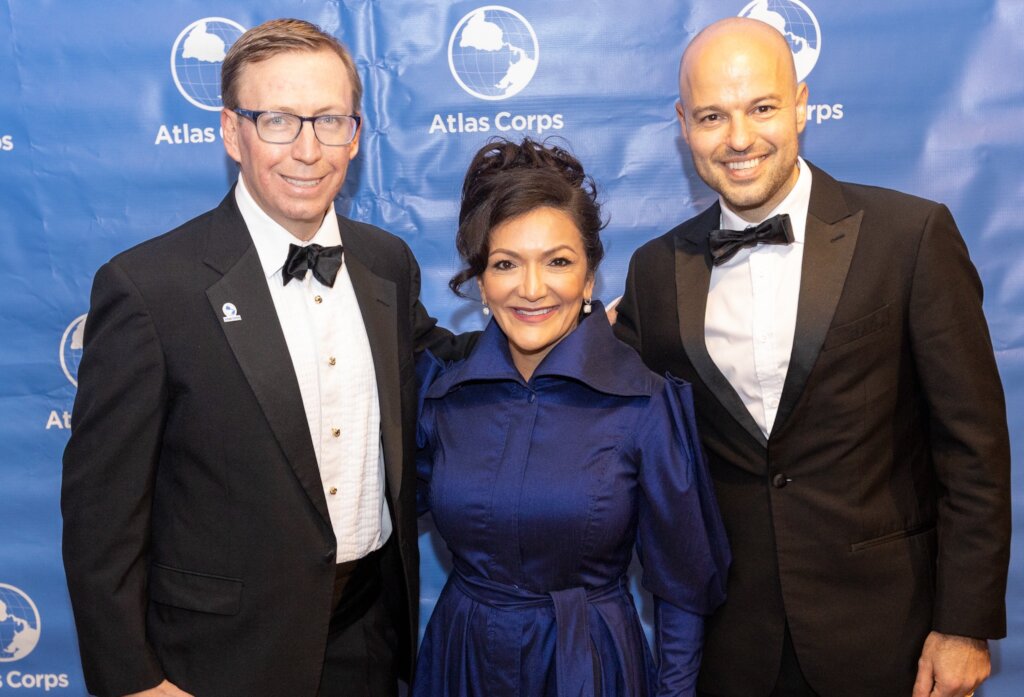 Hello!
Happy Holidays! Today, marks only 15 more days in 2021, which means 15 more days to celebrate the 15th Anniversary year of Atlas Corps. And, what a year it has been! Thank you for making it special and THANK YOU for getting us to this organizational milestone.
We invite you to mark this special occasion with some video highlights from the Atlas Corps 15th Anniversary Celebration that took place in Washington, DC, on November 20.
Of course, the real story of Atlas Corps is in the individuals who have been part of our journey over these 15 years. From those early adopters gathered around a table in India when we were just an idea to our circle of friends who show their support each year to the 1,100 social changemakers who have participated in our leadership programs, Atlas Corps is a movement. We are about connecting talented individuals to opportunity and to one another. THANK YOU for joining us!
This highlight video captures this organizational journey - watch here! The final scene features the inspired words of Atlas Corps Founder Scott Beale during our 5th Anniversray Celebration in 2011:
I'm glad I helped launch Atlas Corps.
I'm glad you helped launch Atlas Corps.
And for that I am eternally grateful.

Yes, we are eternally grateful as well. THANK YOU for being part of this community and for your continued support! As we celebrate 15 years, we also celebrate you.
Cheers-
Abby
P.S. Can we keep the celebration going? Will you join in our 15 for 15 campaign - our goal is to get 15 people to donate $15 for our 15th Anniversary. Will you show your support with a quick gift? #AtlasCorps15
**************************************
Abby Robinson, Chief Strategy Officer | Class 2 Alumna