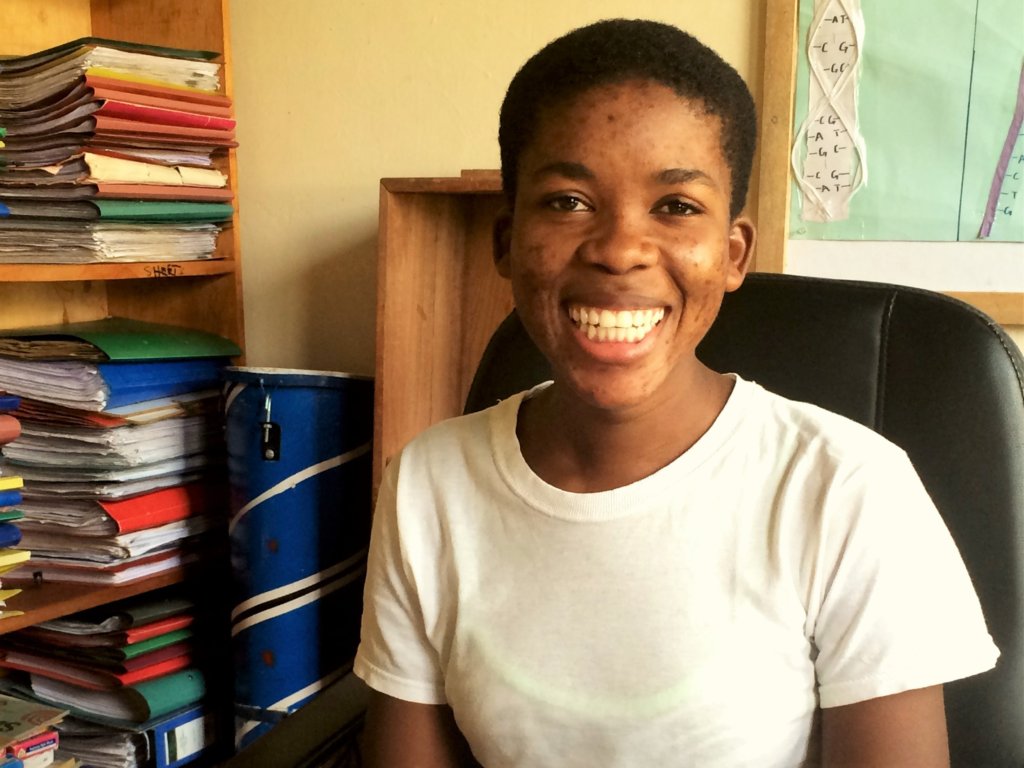 Like any other Sunday on WISER's campus, a group of girls have walked to the front of the WISER assembly hall to lead their classmates in fellowship through song and dance. Only today, instead of looking out on girls huddled together in the cafeteria, they are looking out on the vast expanse of the largest hall in the entire sub-county.
The songs each Sunday might have to be a little louder from now on, and the WISER Girls are just fine with that.
Over the last few months, WISER's campus has been home to a team of contractors helping to make WISER's largest-ever expansion possible. In January 2017, WISER will have all-new STEM lab spaces, a computer lab, renovated dormitories and classrooms, and new housing for our teachers and their families. These new spaces will allow WISER to double the number of girls that join us each year.
Even before this happens, however, WISER Girls are getting to enjoy the completed assembly hall and larger living spaces. They're planning ahead for new computer-based programs and projects that might be completed and brainstorming ways to welcome their new classmates.
Sheila, a second-year student, is excitedly awaiting the expansion, to say the least.
"Nothing could be more exciting than this expansion project. This impacts WISER, Muhuru, and me all very positively. This is not only an increase in student population, but a great opportunity to interact with new people!"
Valary, a third-year student, sees the nearly complete expansion as a sign of promising things to come. "The new WISER expansion will create opportunities not only for more girls, but for my sisters, my cousins, and maybe even my own future daughters," says Valary, "Maybe they will have the chance to be WISER Girls."
As we near the completion of our largest-ever expansion, WISER staff and students alike are reflecting on what this means for our organization. In just a few years, WISER's campus will host twice as many girls looking to be empowered through education and health. And just a short time ago, this growth seemed far-off.
Luckily, the WISER Girls are supported by a crucial group of people – you. The global family of WISER supporters has taken our hope to one day reach more girls than ever and made it a current reality. We can't remember a more hopeful time on campus, and we can say earnestly that this is thanks to all of you.
In the next few months, Valary, Sheila, and all of their classmates will come back from their end-of-year term break to a very different-looking home, and they wouldn't want it any other way. Thank you, as always, for being a part of the global network that provides that hope, optimism, and growth. We couldn't do it without you.