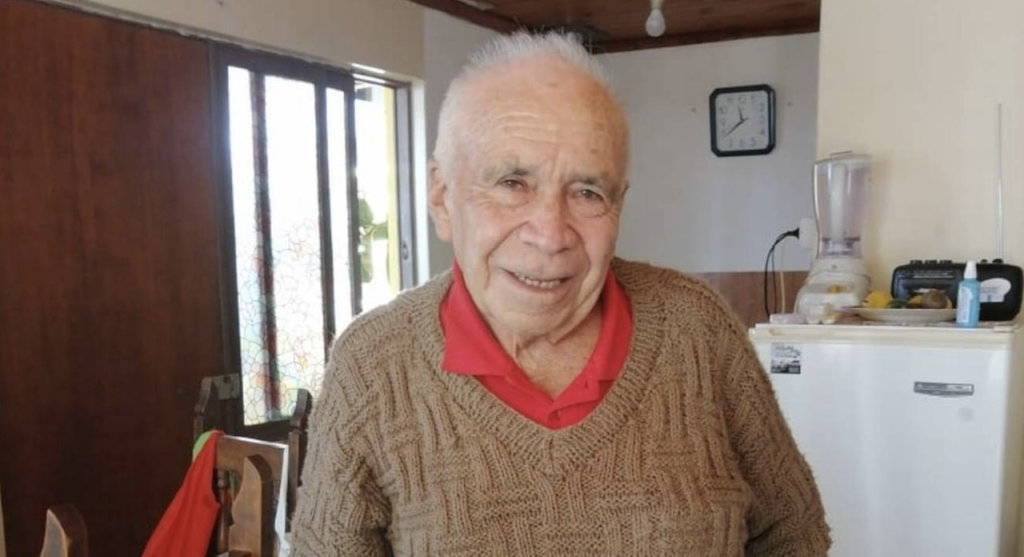 There are many older people who, due to the prolonged quarantines due to the pandemic and the prohibition of going outside, have seen their motor and cognitive skills affected. An agreement between the Hogar de Cristo and the Autonomous University of Chile has allowed us to serve hundreds of users of the In-Home Care Program.
"These classes have helped me a lot because my body and memory have been bad since my stroke," says Víctor (76), one of the beneficiaries of the agreement between Hogar de Cristo in the Maule region and the Autonomous University of Chile, which has allowed him to receive free sessions from professionals in the Occupational Therapy career.
During each session, Víctor is assisted through a video call by an intern and a career guide teacher, who help him to reinforce the tasks that, due to the stroke suffered a few years ago, are more difficult for him to perform. "They ask me who my sister's husband is, there I answer that he is my brother-in-law. I think these questions are to know how my memory is. They also ask me to see and tell them the time. In today's class we were making a planter with a plastic bottle ", says Victor from the Maule region, where he divides his days between classes and his love for the land. "I also take advantage of clearing my mind with my garden where I have tomatoes, paprika and green beans for the casserole," he adds.
All sessions are carried out through cell phone video calls, which has meant a challenge for those older adults who do not have the necessary technology to carry them out. "In the case of Víctor, who does not have a smartphone, our social technician must go to his home on Tuesdays and Thursdays and establish the connection with the students in practice through his telephone," says Rodrigo Lazo, head of the program Home Care (PADAM) of Curepto, and of which Víctor is a user.
Despite this, for Rodrigo this agreement has been tremendously beneficial for those older adults who, due to the pandemic, have suspended their outings and have seen their cognitive and motor skills affected. "We are extremely happy with this initiative and this work in conjunction with the Autonomous University of Chile that has allowed us to generate activities so that the elderly can function without problems in their daily environment."