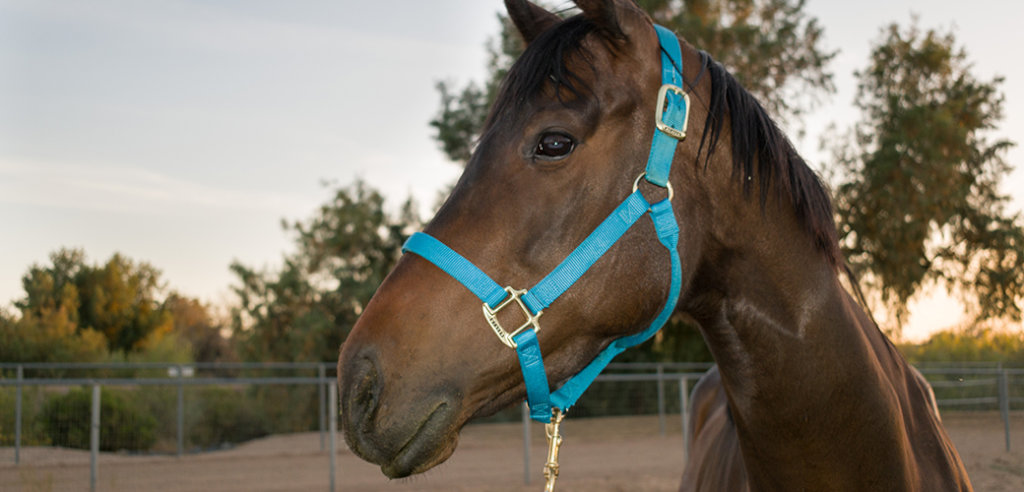 Rachel first discovered world-renowned horse trainer, Monty Roberts, after purchasing an unhandled and spirited young filly named Ruby. Monty's books and videos became an invaluable tool for instructing the family on how to work with their new equine, and Ruby blossomed under his training methods and the family's dedication to using them. Ruby soon became a beloved friend and a trustworthy mount and when she passed away, a gaping hole was left in Rachel's life. Rachel questioned if she wanted to bring another horse into her home. Her children were now grown up, and she doubted she could ever love a horse like she'd loved Ruby.
But as fate would have it, Monty Roberts would once again help Rachel connect with her Right Horse.
Monty Roberts' Transitional Training Program
Training is critical to getting horses adopted. An untrained horse has a limited number of adopters who can safely handle them. A well-trained horse has the potential to be the perfect match for a larger pool of adopters, increasing the chances of him or her finding a loving home.. If a shelter lacks access to training, this can lead to a stable full of horses waiting to be adopted and prevent the shelter from being able to help additional at-risk horses in the community.
Monty Roberts is recognized globally for his skill in training and helping riders around the world develop trust-based partnerships with their horses. As a longtime partner of our equine adoption program, The Right Horse Initiative, Monty and his team stepped forward with a creative new way to use their talents to help horses and bring visibility to adoptable equines.
Every few months, adoptable horses in need of specialized training to prepare them for adoption, travel to Monty's farm, a beautiful training facility in California's Central Coast. Monty and his trainers dedicate daily time to working with the horses, providing them with valuable skills that help assure they are great matches to a wider swath of prospective horse owners. Monty's team concurrently promotes the horses on their channels.
Bringing the Pieces Together
Rachel, still heartbroken over the loss of Ruby, learned about Monty's new training program and was curious if the program had any horses that might be a fit for her"When I saw a Thoroughbred mare with such a kind eye listed online on Monty's adoption page–with the prediction that she would make an excellent kid's horse–I was intrigued," remembers Rachel. "She was five but had never been started. That meant her only training was with Monty Roberts' methods–a huge plus for me! I figured that by the time my granddaughter was ready to ride, this horse would be ready for her."
Once her decision had been mostly made, Rachel hooked up her trailer and made the long drive from Arizona to California to meet Willow. The drive gave Rachel plenty of time to second guess her choice to add another horse to her family, but when she met Willow, she knew it was meant to be.
"When I met Willow and rode her, I knew we would get along just fine. Monty's staff had done a wonderful job with this big baby. The day I picked her up, I walked over to the horse trailer, and she hopped right in for the drive back to Arizona," recalls Rachel.
Soon after, Rachel and Willow were traversing the trails of Arizona and building their bond. Monty helped Rachel and her family learn how to connect with their first horse, Ruby. Now, Monty has served as the physical connection that brought Rachel her next #RightHorse.
Adoption is a Great Option
Equine adoption is not as well-known as the adoption of dogs and cats. Rachel, for example, had adopted dogs before but had never considered adopting a horse. Through innovative programs and partnerships, like Monty Robert's training program, we're working to make equine adoption a more common way to acquire a horse—a method that will in turn, help save more lives.
Rachel wasn't sure what to expect when she first inquired about adopting Willow. Now, she knows not only what great horses there are available for adoption, she understands just how important equine adoption is to helping horses in need.
"There are many horses in need of adoption! Willow was seized, along with 47 others, from a breeder who had 150 Thoroughbreds at his facility," Rachel explains. "The ASPCA's Right Horse Initiative is a fantastic way of matching horses in need of a home with the perfect person."
And that's truly what equine adoption, and our program is all about: bringing visibility to vulnerable horses in search of adoptive homes and connecting good people to good horses.
If you're feeling inspired to find a #RightHorse of your own, visit our equine adoption portal myrighthorse.org to browse hundreds of adoptable horses nationwide.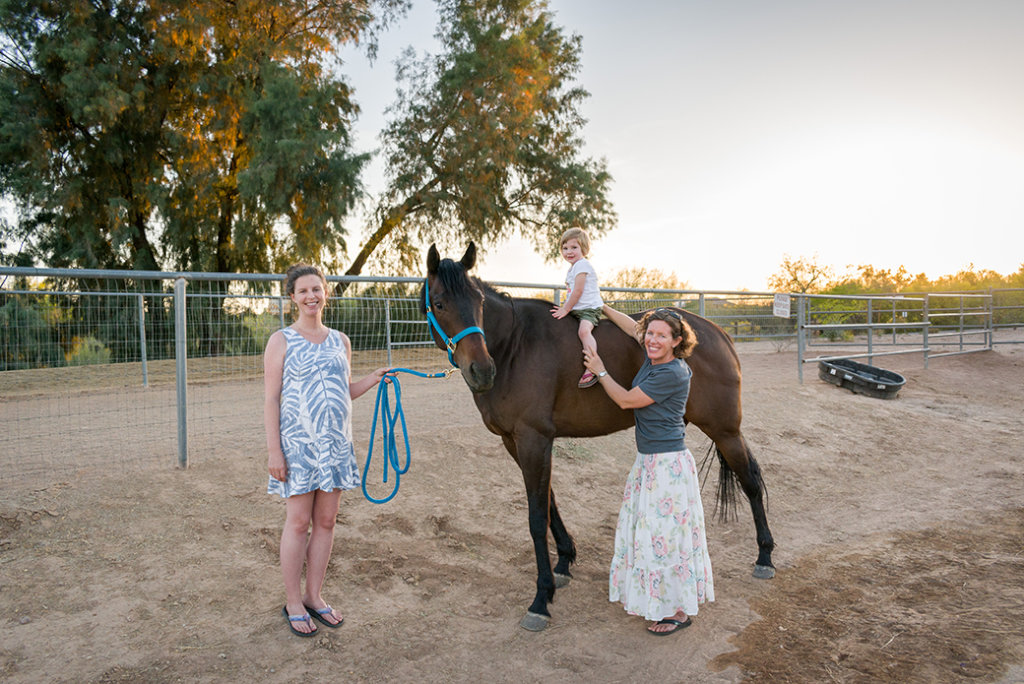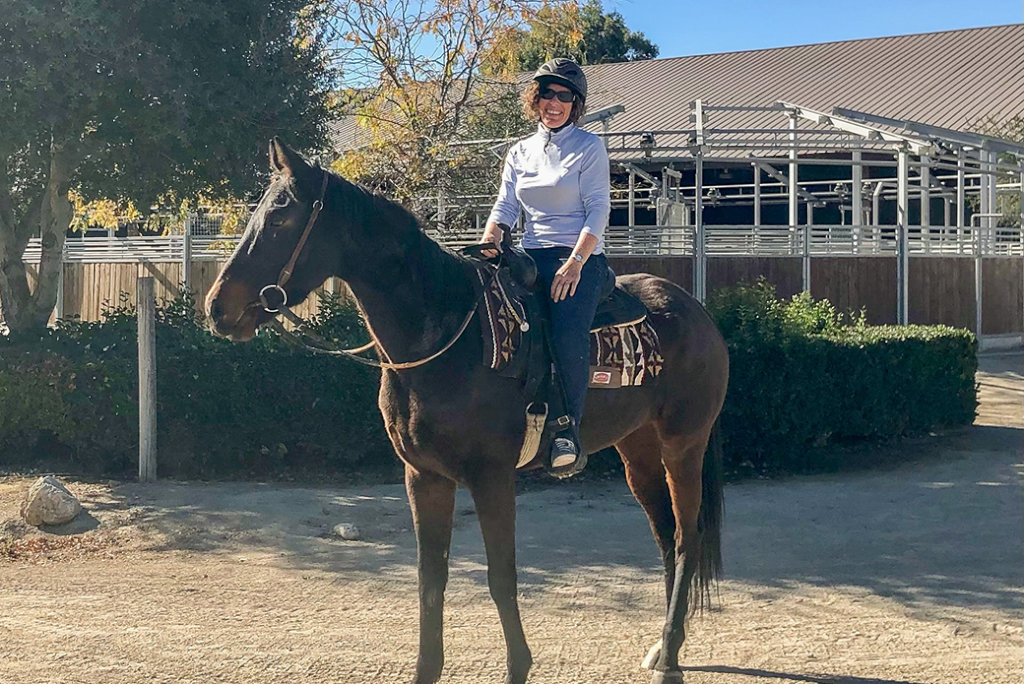 Links: