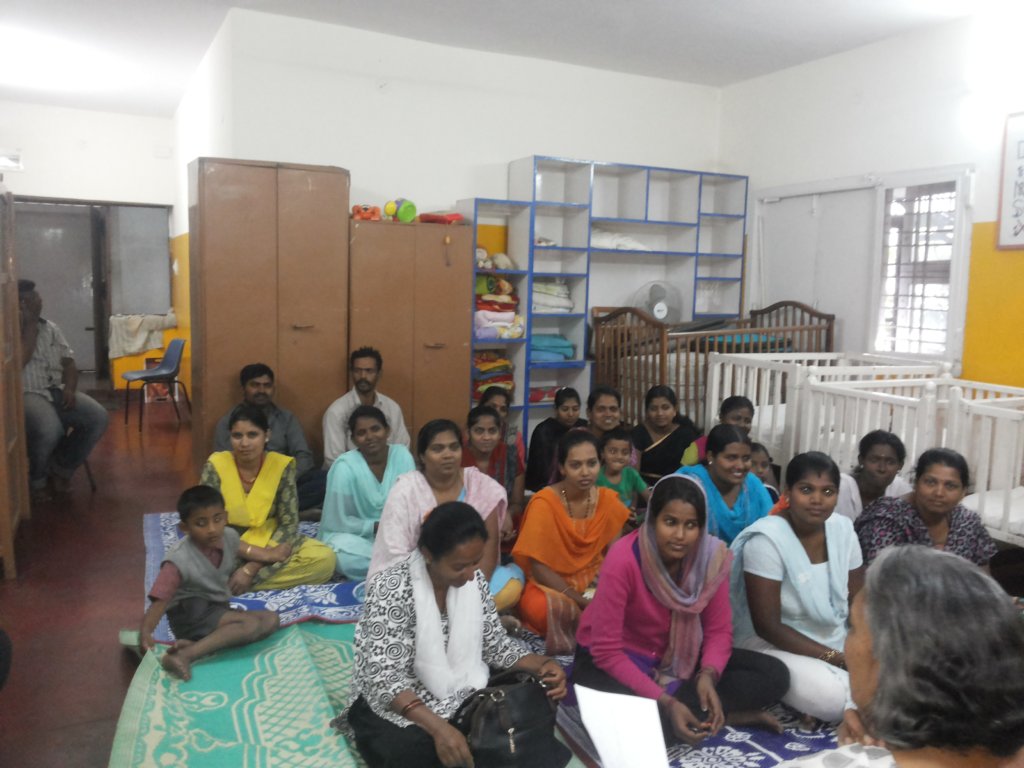 Quarterly Report October to December 2016
October 2016 was a month of festivals- Dussehra and Diwali- the festival of lights. The crèche children enjoyed a few holidays and treats from donors.
Ashraya hosted the annual Diwali party for all the crèche teachers and helpers at the end of October 2016. The staff was given lunch and a few of them exhibited their talents with singing and reading a poem.
The annual New Year party for all the crèche children is being held in January 2017. The children from each crèche perform group items – song or dance; as the children are in the age group of 2 ½ to 5 years the teachers start practice sessions early. The last month has seen a flurry of activity with practice sessions etc.
Along with these activities the regular routine of teaching, creative work and play time has been continuing. Many children have moved on to writing alphabets and numbers on slates. With improved fine motor co ordination they will move on to writing with pencils.
This quarter, numerous volunteers have been spending time at the different crèches and this has enhanced the quality of the creative art, craft and other activities that they have introduced for the children.
At the Indiranagar crèche the volunteers organized a sports day for the children and gave them special gifts.
Nutrition: an important aspect of the crèche program has seen the children gain weight and height. The regular doctor's visits has ensured that apart from minor colds and coughs the children have been in good health.
Parent Teachers Interaction- this quarter the meeting with the parents has helped parents understand the importance of giving the children good nutrition at home and also maintaining hygiene in daily living. The parents were appreciative of the nutrition given to their children.
The parents were encouraged to follow through on the daily routine set in the crèches.
The creches continue to be a safe haven for the children ensuring that they spend the early formative years in a stimulating environment and have access to a healthy nutritious diet.
A big thank you from all of us at Ashraya to all the donors supporting this project- we could not have done this without you.
SEASONS GREETINGS AND BEST WISHES FOR A HAPPY NEW YEAR TO ALL THE DONORS AND MEMBERS OF GLOBAL GIVING
Current strength of the crèches
Shivajinagar - 46
Banaswadi - 36
Indiranagar - 32
Avalahalli – 36
Siddapura – 30
Nelamangala - 21