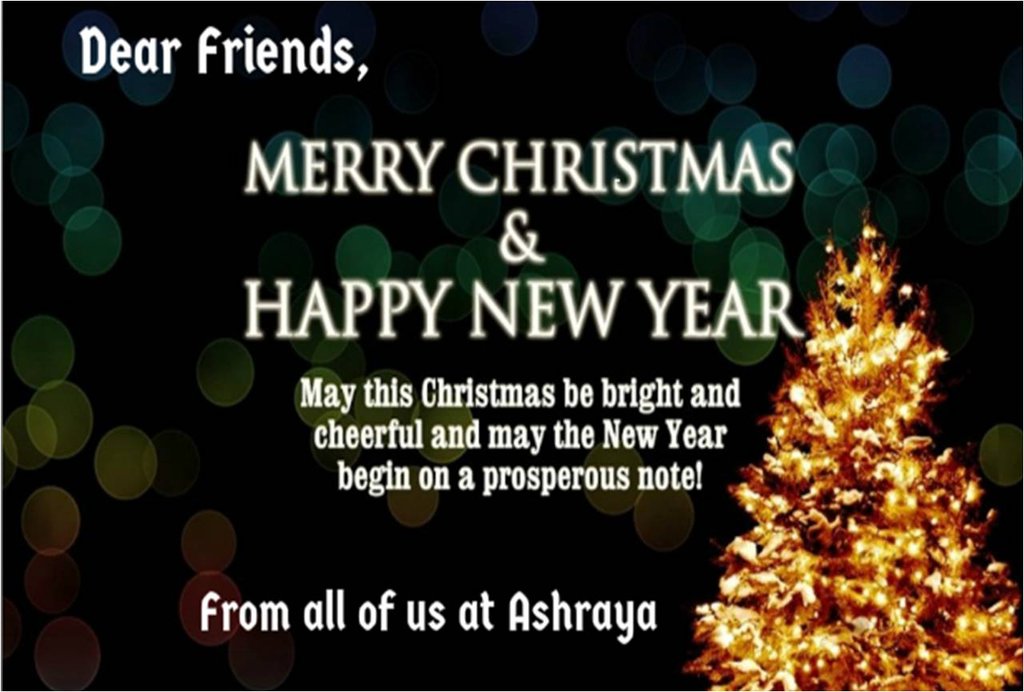 Dear Friends and Supporters of Ashraya,
Happy New Year 2015 and we want to thank all the donors for their continuing support.
We are most appreciative of your interest to help us and be involved with our work. I would like to share with you what is happening in our community and site crèches in Bangalore.
In this quarter along with the regular activities of practicing the rhymes, painting and drawing , the young children are made to orally recite regularly - Alphabets A to Z , Kannada alphabets and numbers 1 to 15; alphabet books , number books and charts are used to teach the children.
The older children were introduced to writing using slates and chalk. For the first time the children find it very difficult to hold the chalk and write; hence the teacher helped each child individually to draw shapes first and then encouraged them to write alphabets.
Extra-curricular activities: children were encouraged to use building blocks, legos that helps to build eye and hand dexterity. This also helps in building the motor skills in the children.
Apart from this children are taught in detail on a particular animal, shapes, mean of transport and color every month. Children enjoy their Moral Story time.
Social Worker and the Doctor have been regularly visiting the crèches during these months. Most of the children in our crèches have been found to have good health. Thanks to the combined effort of parents and teachers.
Parents Teacher Meeting: Regular PTM's were conducted in Indiranagar, Shivajinagar and Nelamangala community crèches.
Parents to ensure their children are punctual
To ensure children study and revise regularly at home.
The de-worming medicine to be given to the children once in 6 months.
Teachers emphasized on cleanliness.
Healthy and nutritious food like vegetables sprouts and fruits to be included in children's diet.
To ensure with the onset of winter children wore warm clothes.
Also we informed the parents not to try home remedies for all types of disease. Some can be cured only by doctors hence if their child is not keeping well they need to take their children to proper doctor.
Special Occasion
Diwali Celebration: Diwali is the festival of light and happiness. Children enjoy fireworks hence the teachers reiterated to the parents about the safety of their children and to ensure the children burst crackers under the supervision of an elder. A get together was arranged for the staff of Ashraya on 25th September 2014.
Gandhi Jayanthi: Gandhi Jayanthi was celebrated on October 2nd in all the crèches. The teacher educated the children why Mahatma Gandhiji is called as Father of our Nation. The teachers emphasized that just like Mahatma Gandhi everyone should work hard for the betterment of our nation. We should never fight and always live in peace and harmony with one another.
Christmas: Children learnt about Christmas and enjoyed the story of Lord Jesus' birth. They were also educated that it is the most important festival for Christians around the world and they decorate their houses with Christmas trees, cribs, lights, exchange gifts, sweets and cakes. Kids were excited about Santa Claus.
Beneficiaries:
The children attend crèche regularly and the overall attendance is 98 %
If you are Interested in volunteering at our project - Ashraya community and site crèches , please send us your consent and Bio-data via email to ashchildedu@gmail.com . To learn more about us please visit: www.ashraya.net and https://www.facebook.com/Ashchildedu?ref=hl
Thanks again for your continued support that keeps us moving forward.
Thanks and Regards,