Project Report

| Jul 8, 2013
Model Community and Site Creches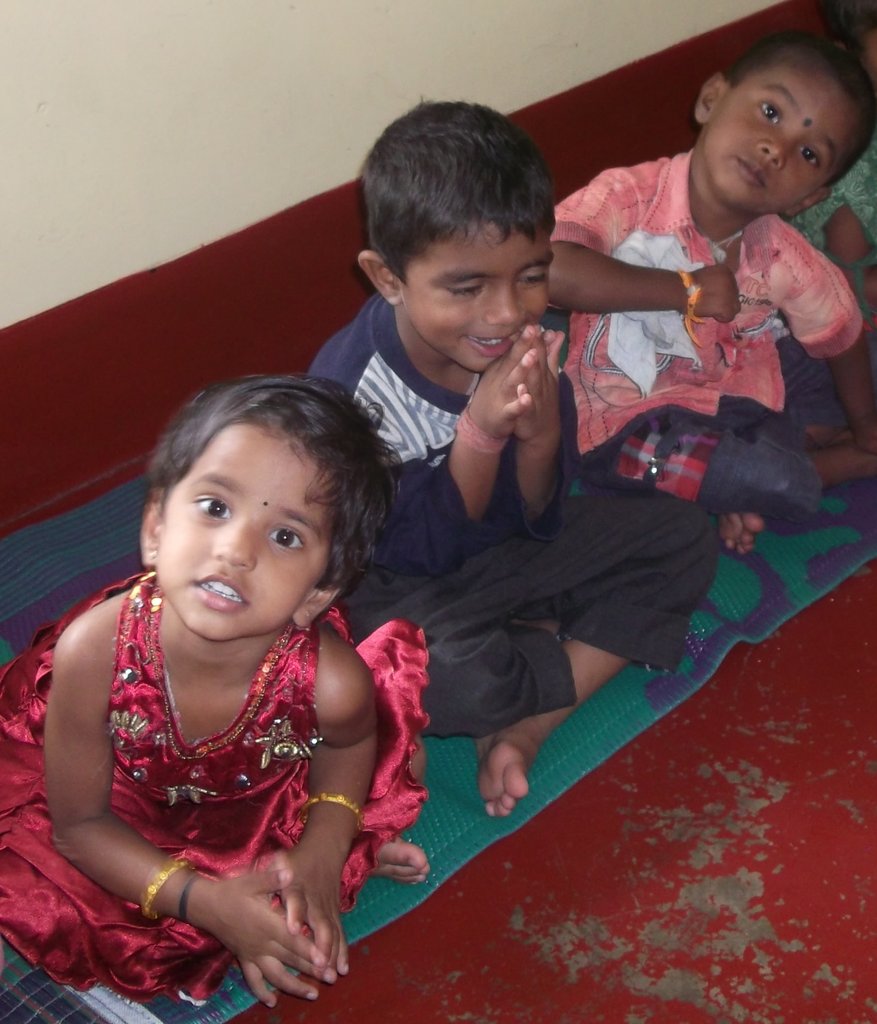 Dear Friends and Supporters of Ashraya,
Ashraya's Community and Site Crèches have brought about a significant change in the outlook of the families in the slums, and in the labour colonies. It has imbibed in them a sense of responsibility, awareness regarding health, nutrition and also most importantly, driven the importance of educating their children.
They have been running in an efficient manner. This quarter had a lot of physical and emotional activities involved. The older kids were prepared to move on to a regular school. The teachers were acting counsellors, reaching the unreached for the new admissions. By the word of mouth and the work done by these community and site crèches, many needy parents walked in requesting for admissions. These applications were then evaluated to identify the neediest ones and were admitted for the academic year 2013 -2014.
Not just that, unreached, disadvantaged groups and Parents were made aware of RTE provisions and almost 100% of the children at our crèches, when they complete the age of four were moved to regular, formal schools, either English medium or Kannada medium. While around 104 kids bid farewell, the parents expressed their gratitude to teachers for accomplishing a challenging task of educating their children, teaching them good manners and clean habits etc, which laid a strong foundation for their future.
Most women expressed that "Earlier they had a feeling of insecurity while leaving their children at home. But now at Ashraya crèche, their children are safe and that they are tension-free now and can contribute more to their family. They also expressed that the helpers at crèches take utmost care of their children."
The early June at Crèches was exciting, yet anxious time for the child, parents and teachers. So number of things was suggested to parents/ carers to facilitate their child's smooth transition from home to Crèches and to reduce absenteeism. Separating from family and saying goodbye was difficult for most children and they sobbed all morning. The staff at crèches assured parents that, if their child cries or is upset when they leave them, to remember, that it is a normal response. Gradually, our skilled, caring crèche teachers helped children and their parents learn to separate for the day.
Crèches on construction sites, continue to provide a safe place for children during the working hours of parents, also prevents exclusion of girls from educational activities, being the girls often kept at domicile to look after home or younger siblings. Through the staff of kindergartens these girls attend the nursery and in fact continue to live as a "child", not as an adult.
The Social worker made regular visits in this quarter to monitor and evaluate the functioning and maintenance of the crèches. The doctor also paid monthly visits to the crèches to monitor the general health of the children. Progress in health and nutrition is evaluated and he also advises the teachers on nutritional requirements so that they can inform the families.
On behalf of the entire Ashraya staff and Board Members I would like to thank you for your support. Your support and positive comments are the fuel that keeps us moving forward to make Ashraya Neelbagh School a sustainable Project.
Appreciate all your support!
Thanks and Regards,
Evalin Christabel
Project Head – Ashraya