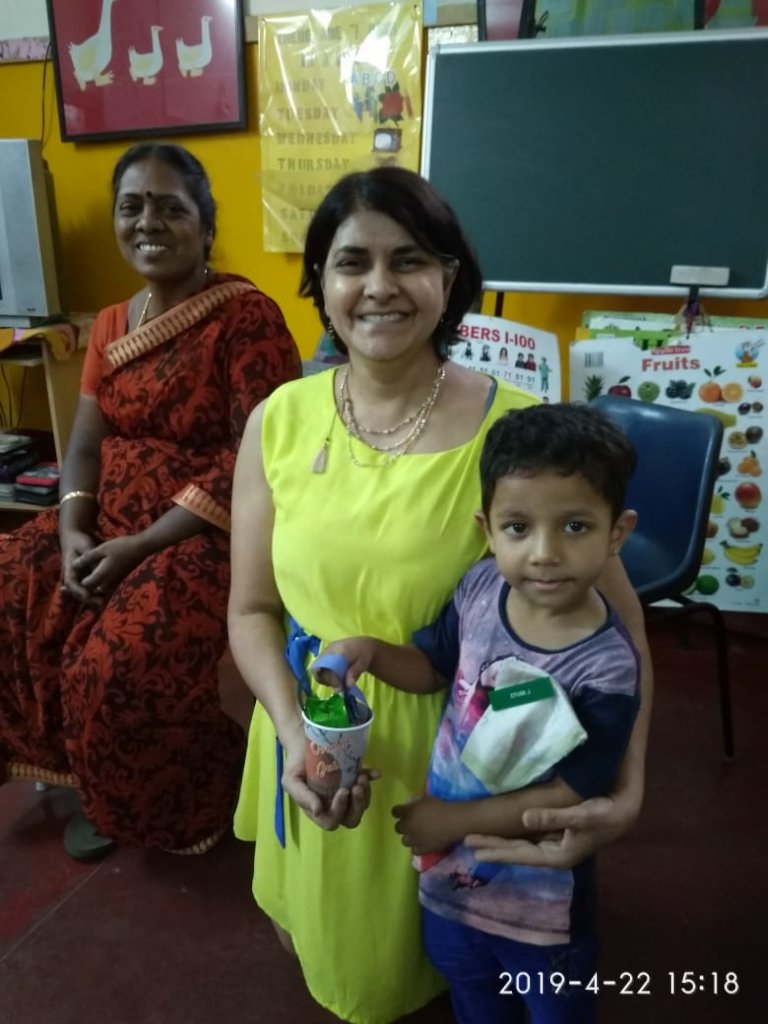 Quarterly Report from April to June 2019
Ashraya 's daycare center's around the city of Bangalore in Karnataka has provided crèche and preschool services to over 200 children in the age group of 2 ½ to 5 years of age during the year 2018-2019.
The parents of these children are semi-literate and mostly daily wage earners who cannot afford to send the children to paying daycare.
The children also receive a nutritious lunch every afternoon which includes eggs once a week, fruits and snacks along with a ragi malt drink.
Once the children start attending the crèche the mothers are able to work to earn extra family income and also the elder siblings continue their schooling without disruptions.
The quarter starting April 2019 is the end of the year for the children as the new batch of children join the crèche in June 2019.
This June 150 children will join the formal school.
This quarter parent-teacher meetings were held where the parents were counseled on the importance of sending the children to school, maintaining hygiene and good nutrition and also information on the available govt. programs to benefit them were given.
Volunteers planned numerous activities for the children – storytelling, teaching them new songs, craft with paper and waste material, indoor games, etc. The children thoroughly enjoyed taking part in all the activities.
Ashraya's admin and crèche staff -teachers and helpers went on a three day trip to Mysore and Coorg. They visited the Mysore Palace, Brindavan Garden's (Musical fountain Light Show), St. Philomena's Church, The Golden Temple in Byalkuppe, Nisargadama and Thalacauvery (the source of the river Kaveri) in Coorg. The staff used the opportunity to bond and had a great time.
The new academic/crèche year will start in June 2019 with new admissions in each of the crèches and the present batch of children would have 'graduated' to formal school.
Thank you all for the generous support.