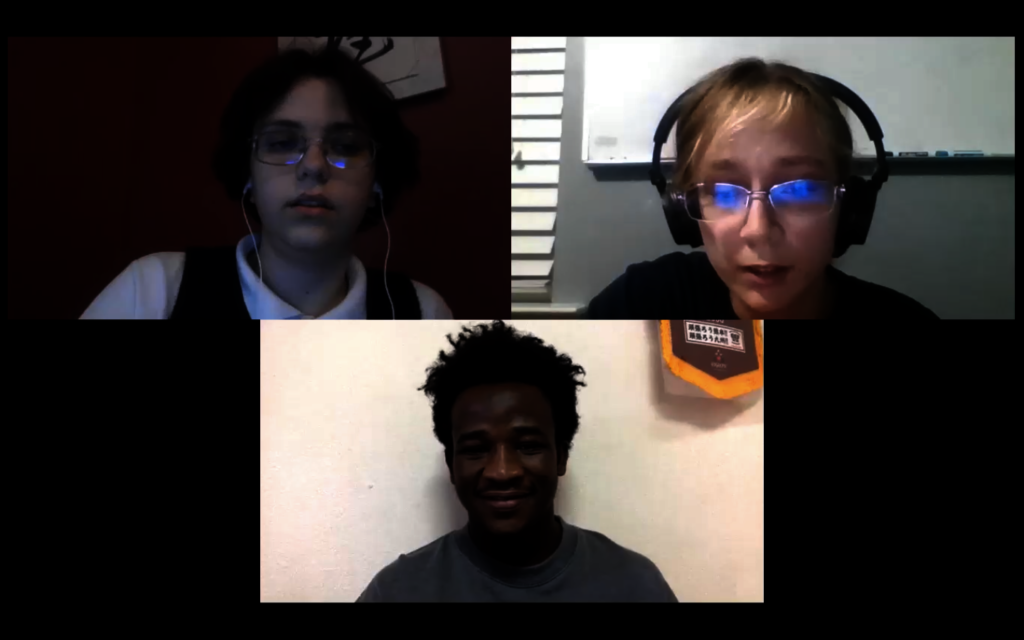 Thanks to all who supported this project through GlobalGiving, nine Scholars from the Ashinaga Africa Initiative were able to participate in virtual Internships this summer. Out of these nine Scholars, six are studying in the USA, two are in Japan, and one is in Brazil.
We spoke with two of the AAI Scholars studying in Japan about their internship experiences. They have both enrolled in a virtual internship program and then matched with companies and positions that are relevant to their plans and major.
Lateef
"Being an intern at Japan Switch has helped me improve not only professionally, but also academically, and personally."
A third year student from Ghana studying at Ritsumeikan Asia Pacific University, Lateef was matched with Japan Switch, a Tokyo-based company that provides language classes in Japanese and English. He is currently midway through the internship, having started on the 24th of August and will finish it on the 24th of October.
His role is in customer service, so he works closely with the students to both keep their motivation levels up and assist them in improving studying methods. Tasks include the creation of study decks, making vocabulary flashcards in both languages, "challenge sheets," which are real-life encounters that students can do to improve their ability, and publishing three articles online. From this internship, Lateef has become more confident in his ability to communicate professionally and manage his time.
Learning to better manage his time in particular helped him in juggling this internship, his schoolwork, his part-time job, and his personal Japanese classes. Being introduced to productivity tracking platforms changed the way he operates. Now that he is nearing the end of his internship, Lateef is thinking about majoring in Human Resources management rather than Finance or Banking.
Omar
"Through this internship I realized that impact investment can bring many positive changes to the world and this has brought me a new perspective into what I can do in my career."
Omar is an AAI Scholar from Somalia, and also a third year student at Ritsumeikan Asia Pacific University, majoring in Environmental Sciences. He was matched with a company called Read the Air, a Vizane KK initiative that aims to bring sustainable business transformation through impact investment. It utilizes SDG targets to evaluate business models. The internship period is August 10 – October 10.
His responsibilities include research about impact investment, finding grants to be used for their project, and creating reports related to agriculture, health, and the environment. He has check-ins with his supervisors twice a week, where they provide him with constructive feedback. Since beginning, Omar's time management, reporting, and writing skills have vastly improved.
Thanks to this opportunity, Omar gained real-time experience that will propel his future career and taught him about alternative ways to achieve his goals of giving more wide-spread access to education for children in Somalia.
Both Lateef and Omar have had very positive experiences with their online internships. Lack of in-person interactions and not physically going to work may be the new normal because of COVID-19, but both Scholars have gained a lot from this opportunity to learn online.