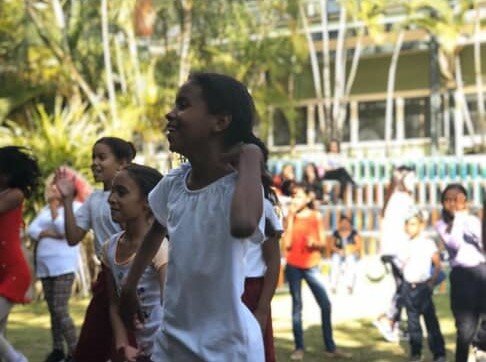 Calentando Motores para el 2022
Desde el Laboratorio de Artes Integradas (LAI) esperamos que estén bien de salud.
La salud de nuestros estudiantes del Laboratorio de Artes integradas siempre ha sido nuestra prioridad Nro. 1, es por esto que desde que empezó la pandemia no hemos querido concentrar a los chamos en los autobuses de traslados para nuestra sede en el Centro de Artes Integradas (CAI), a pesar que allí tenemos suficiente espacio para tener el distanciamiento social recomendado y cumplir con las medidas de bioseguridad.
Es por esto que desde noviembre de 2020 estamos llevando el LAI a las Comunidades. Ya estamos ansiosos por tener de vuelta a los estudiantes en el CAI, y ellos también están emocionados con la idea de volver, así que para enero del año que viene ya estamos preparando todo para que regresen.
Gracias por a su generosidad y apoyo constante podemos seguir alimentando el alma y la esperanza en nuestros niños.
Ayúdanos a correr la voz.
-----------------------------------------------------------------------------------------------
Warming up for 2022
From the Laboratorio de Artes Integradas (LAI), we hope that you are in good health.
The health of our students at the Laboratorio de Artes Integradas has always been our number one priority. Therefore, since the pandemic started, we have not wanted to crowd together the children in the buses to our headquarters at the Centro de Artes Integradas (CAI). Despite that, we have enough space there to guarantee the recommended social distancing measures and meet the biosafety standards.
For this reason, since November 2020, we have been bringing the LAI to the communities. We are already excited about having the students back to the CAI, and they are also eager with the idea of coming back, so we are preparing everything for their comeback in January 2022.
Thanks to your generosity and constant support, we can keep nurturing the soul and hope of our children.
Please help us to spread the word.
Links: