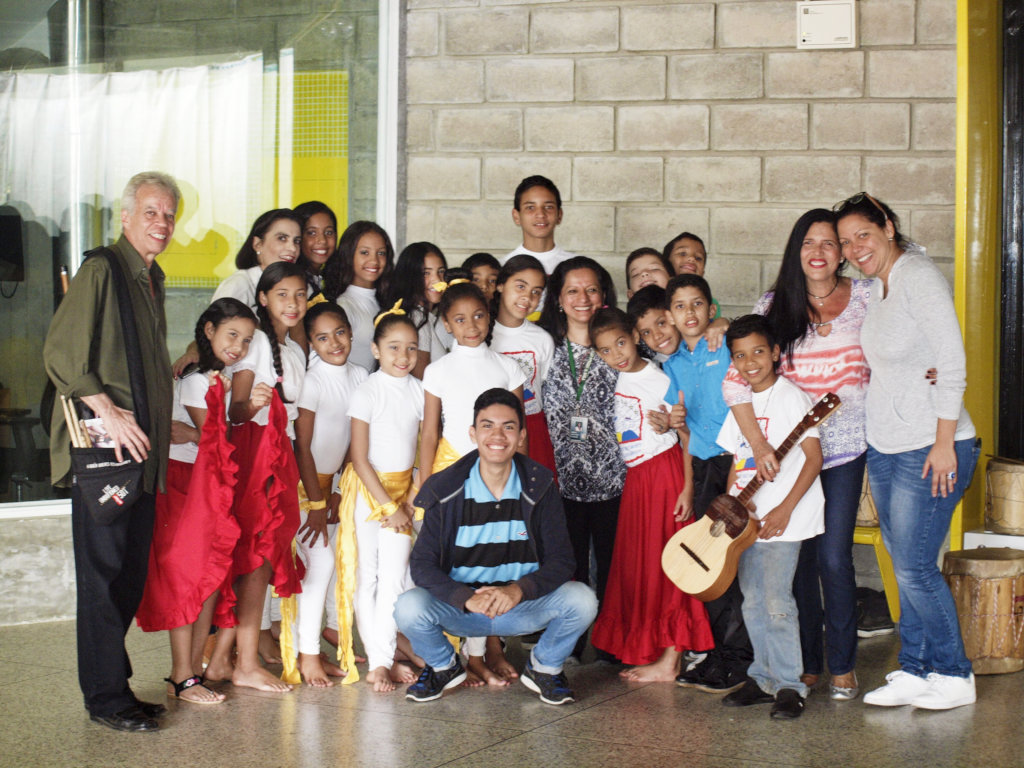 Desde el Laboratorio de Artes Integradas (LAI) esperamos que estén bien de salud.
Venezuela sigue en cuarentena como el resto del mundo y lamentablemente el LAI no puede recibir a sus estudiantes en su sede.
Esta semana comenzamos nuestro periodo 2020/2021 del LAI en las siguientes disciplinas: percusión, cuatro, pintura, costura, yoga, teatro y danza, que se le envían a nuestros estudiantes vía Whatsapp y Youtube.
Igualmente hemos decidido compartir y poner a disposición de todas las comunidades donde hacen vida nuestros estudiantes estas clases, para que otros niños y adultos puedan aprovecharlas.
Los últimos meses han sido de mucho aprendizaje para nosotros y lo seguimos haciendo para mejorar el proceso de aprendizaje de nuestros estudiantes y proporcionarles herramientas a nuestros profesores para mejorar su proceso de enseñar.
Tenemos muchos obstáculos; apagones eléctricos, acceso a internet y falta de computadoras o tablets para nuestros niños.
Estamos trabajando con las escuelas o liceos de las comunidades, con líderes comunitarios y las familias para así crear una cadena de trabajo que nos permita una mayor efectividad y organización.
Seguimos trabajando con entusiasmo y determinación por nuestros niños y para conservar este maravilloso ambiente educativo y artístico para el crecimiento personal a través de las artes.
Gracias por su amabilidad y apoyo constante para ayudarnos a mantener las artes y las esperanzas para nuestros niños.
Ayúdanos a correr la voz.
-----------------------------------------------------------------------------------------------------
At Laboratorio de Artes Integradas we hope this report finds you healthy and safe.
Venezuela is still in quarantine as the rest of the world and unfortunately the LAI can´t receive the students in house.
We are working with them on line since March 2020.
This week we begin our 2020/2021 term and we have resumed the LAI classes in percussion, cuatro, painting, sewing, yoga, theater and dance, which are sent to our students via Whatsapp and Youtube.
We have also decided to share and make these classes available to all the communities where our students live, so that other children and adults can take advantage learning about art.
In the last few months we have been learning and investigating a lot and we continue to do so. Working in improving the learning process of our students and giving our teachers tools to improve their teaching process.
We have a lot of obstacles like electrical blackouts, internet access and our children not having computers or tablets.
We are working with the kid's formal schools, community leaders and the families, so we can create an organized work chain.
We continue to work with enthusiasm and determination for our children and to preserve this wonderful educational and artistic environment for personal growth through the arts.
Thank you for your kindness and constant support in helping us keep arts and hopes for our children.
Help us spread the word.