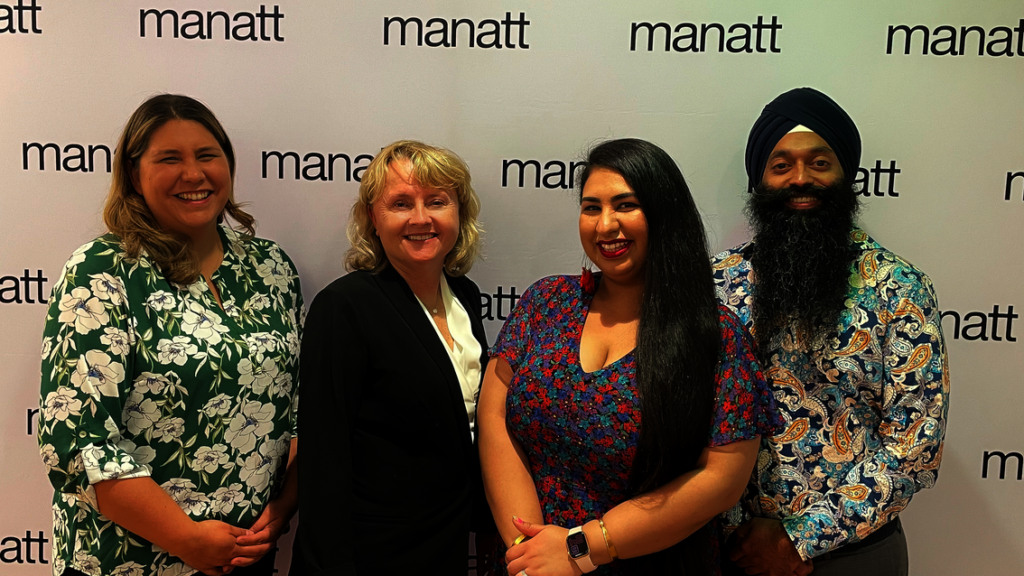 Last week, we were thrilled to display Harbani's Dicta poetry collection at a special showcase at the offices of Manatt, Phelps and Phillips, LLP in Century City, Los Angeles. Harbani and ICAAD Co-Founder Jaspreet attended the event to present the collection.
Dicta is a public arts project developed as part of our Artivism program, where we support emerging and underrepresented artists from around the world. By redacting sections of key Supreme Court cases in U.S. history, Harbani's collection of poems highlight the gap between law and justice, and the impact that this disconnect has on marginalized communities.
"Dicta is a brilliant showcase of how written laws in the justice system do not always reflect the injustice of the world, and bridges art and activism in a way that connects people with something that can feel as intangible or impersonal as Supreme Court decisions," said Sirena from Manatt.
"Providing access to justice for all, no matter a person's skin color, gender identity, sexuality or immigration status, is part of Manatt's DNA, and we're extremely proud to partner with ICAAD to feature Harbani's incredible work highlighting the legal inequities we too often see for historically underrepresented communities."
We were so excited to share Harbani's work through a beautiful visual arts display, and look forward to our continued collaboration with Manatt as we advance social justice through the arts.
Thank you for supporting our Artivism initiative – your generosity makes all of this possible! Watch this space as we continue to raise the profile of our resident artists and promote important issues of social justice.